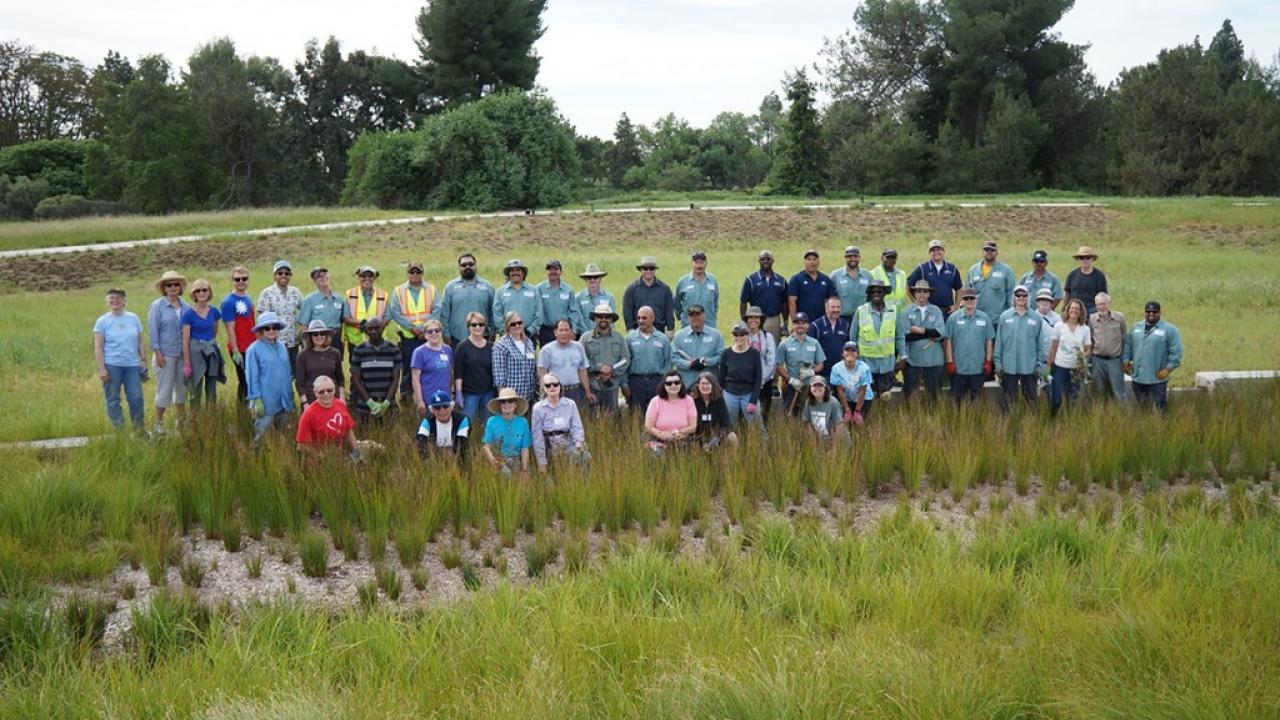 Staff from across the UC Davis Arboretum and Public Garden organization gathered together with our volunteers to fill in native grass plantings at our California native plant meadow. Located adjacent to the School of Veterinary Medicine's new student services and administrative center – scheduled for completion in July 2016 – this area will also be home to an events lawn, café, restroom, as well as the future site of our pollinator and hummingbird demonstration gardens.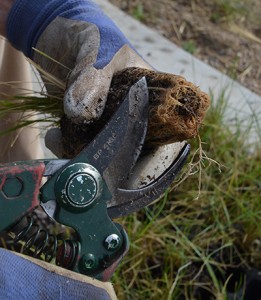 The area was originally hydro-seeded by the contractor, but patches of these grasses did not survive so, with the help of this all-hands-on-deck team, we were able to fill in the area with approximately 4,000 plugs – mostly of Stipa pulchra, otherwise known as purple needle grass – the California state grass.
This meadow, which doubles as a stormwater retention basin, is a sustainable landscape planted with California native grasses, sedges and wildflowers. It will collect excess rain water from the surrounding parking lot, filter the run-off and serve as a wildlife habitat for local species.
A huge thank you goes out to Cary Avery, associate director of Grounds and Landscape Services and plug planter extraordinaire, along with his team, and our volunteers. Without all your help this effort would not have been possible. This area will now be looking in tip-top shape in time for the building's grand opening.
Category
Tags