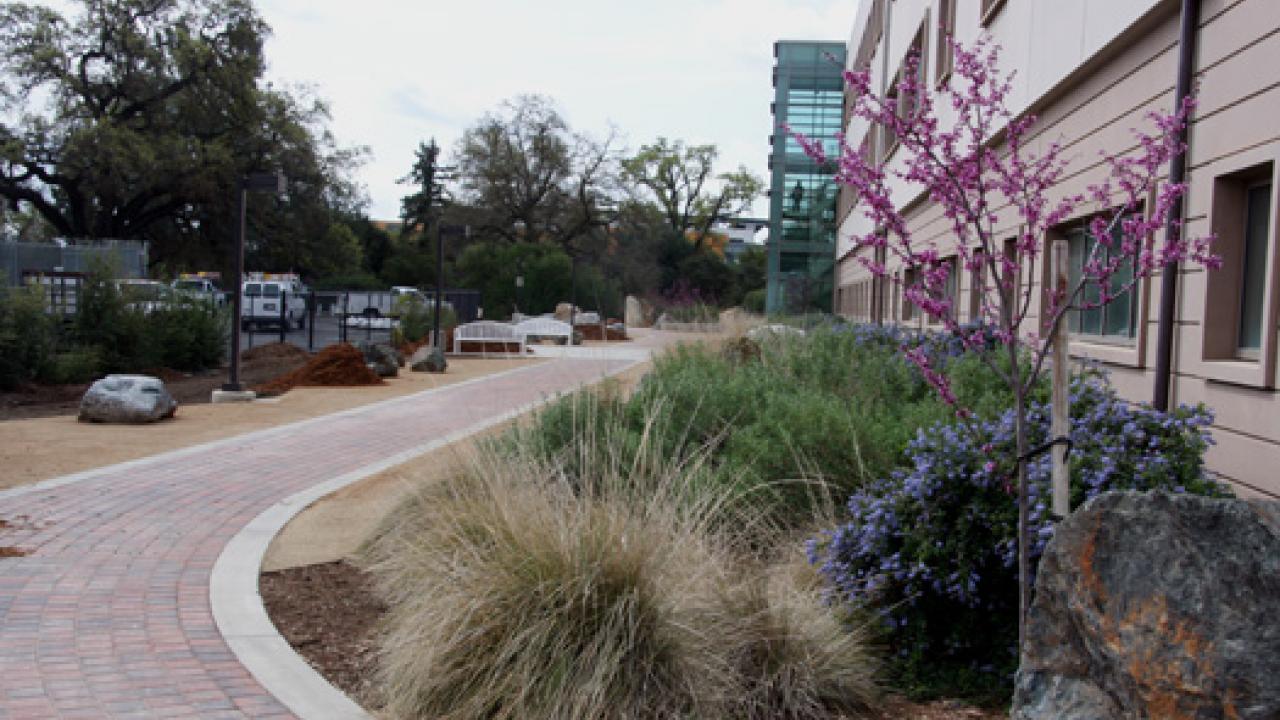 The brick-style paver pathway through the Geology GATEway Garden is now complete! The Public Garden team worked with staff from campus Design and Construction Management and Geology faculty to complete the last part of a garden walk which begins south of the Mathematical Sciences building, and leads through the Geology GATEway Garden to the Arboretum. Designing an attractive, long-lasting hardscape will serve this unique venue well as it becomes a popular visitor destination and host for classroom study.
What's next?
Community Planting Event April 2nd and 4th
Ryan Deering, GATEways Horticulturalist for the UC Davis Arboretum will be leading a planting event with students, faculty and staff from Earth and Physical Sciences to complete the landscape in this GATEway garden.
Exhibit Development (early May)
Staff and affiliates of the Arboretum and Public Garden Initiative, in conjunction with representatives from Earth and Physical Sciences, will be conducting an exhibit development process to create the best educational signs to install in this area.
SEE A SLIDESHOW about the construction of the Geology GATEway Garden.
Category