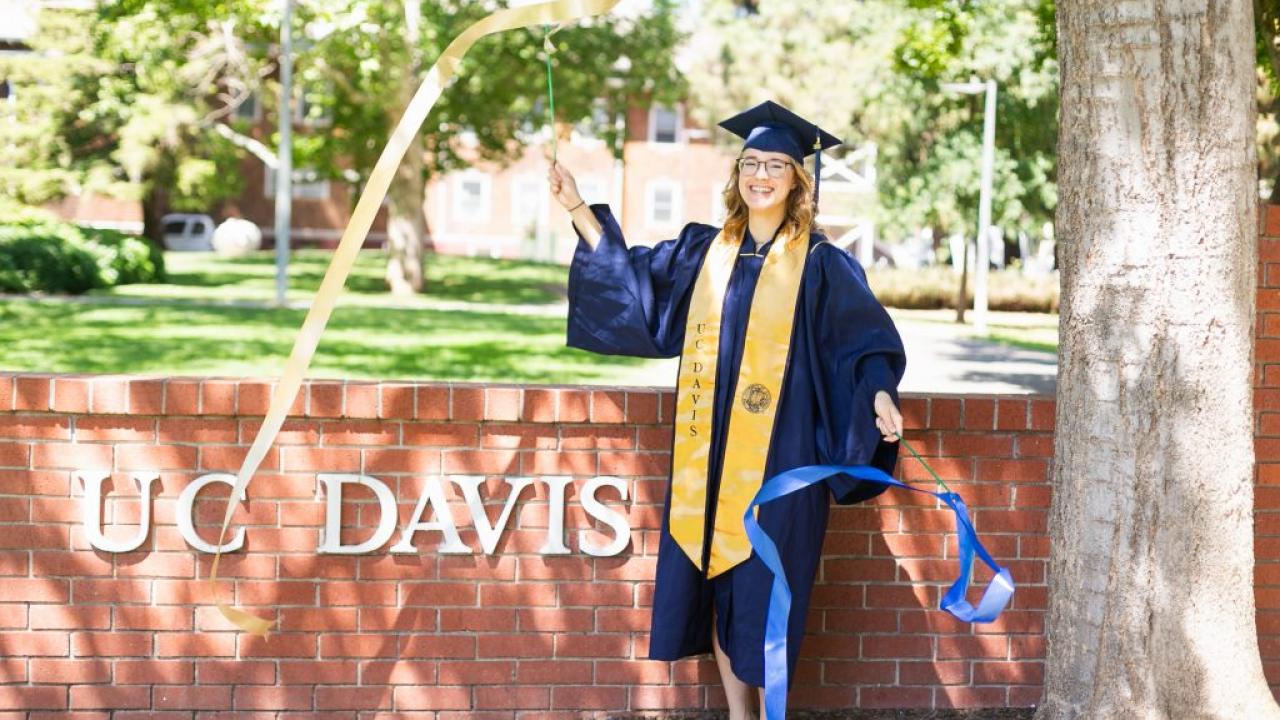 To create the perfect graduation photo, many students and photographers take advantage of props like plastic confetti and glitter. The problem, according to newly placed signage is, "Any confetti that is left on campus will flow through storm drains and end up in the Arboretum Waterway and Putah Creek."
To help alleviate this annual issue the campus is providing eco-friendly alternatives to plastic confetti at popular photo locations.
"We want to help everyone get that perfect photo," says Lisa Moretti, environmental specialist with UC Davis Safety Services. "We also want to make sure the photos don't degrade our water quality or affect the health of our wildlife. We know both can be accomplished!"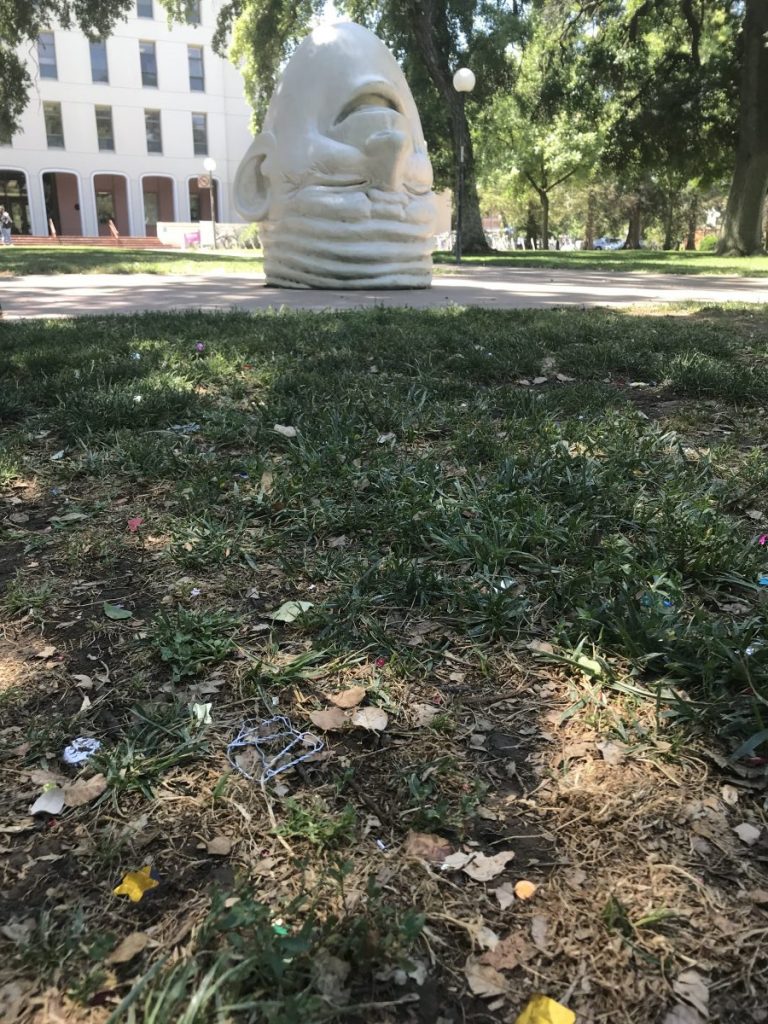 If not properly disposed of, plastic confetti like this, winds up in our stormwater system and Arboretum Waterway.
Graduates interested in taking eco-friendly and festive photos can stop by these locations where they will find (while supplies last) biodegradable tissue paper confetti, bubbles and ribbon wands:
UC Davis brick wall behind Young and Dutton Hall
Eggheads in front on Mrak Hall (eggs on Mrak Drive circle)
Egghead behind Mrak Hall (upside down egg)
Love Lock Bridge in the Arboretum
Ivy Arbor on the Arboretum side of Mrak Hall
Centennial Walk on the Quad
"We hope this gesture will help everyone understand how little things, very little things like confetti or glitter, can have larger impacts on our environment," says Nina Suzuki, waterway steward for the UC Davis Arboretum and Public Garden.
"We wish our new graduates the best and hope they'll find eco-friendly photos and celebrations just as fun and festive!"
Share your eco-celebration photos via social media using these hashtags
#UCDavisEcoGrad #GlitterIsLitter
Category
Tags