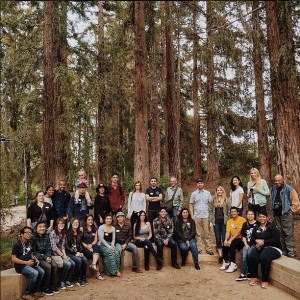 Since the earliest days of Instagram, people have been meeting up to take photos and videos together. As the community has grown around the world, so too has the occurrence of InstaMeets: gatherings of people coming together to connect, explore, and celebrate creativity.
Last Sunday, March 22, 2015 an "InstaMeet" took place in the Arboretum. About 30 people from all over the region met in the Arboretum's Redwood Grove then slowly, but surely, made their way out to the Ruth Risdon Storer Garden for sunset, all the while capturing images and unique perspectives of the Arboretum along the way.
This particular InstaMeet was organized by UC Davis Associate Professor of Communication, Nicholas Palomares (Find him on Instagram: @nikpalomares) Everyone had a great time exploring our gardens and remarking at the beauty of our campus. Please enjoy some of the photos and perspectives from this day as captured by amateurs and social media influencers alike.
ARE YOU ON INSTAGRAM? Find and follow the UC Davis Arboretum and Public Garden @ucdavis_arboretum.
Category