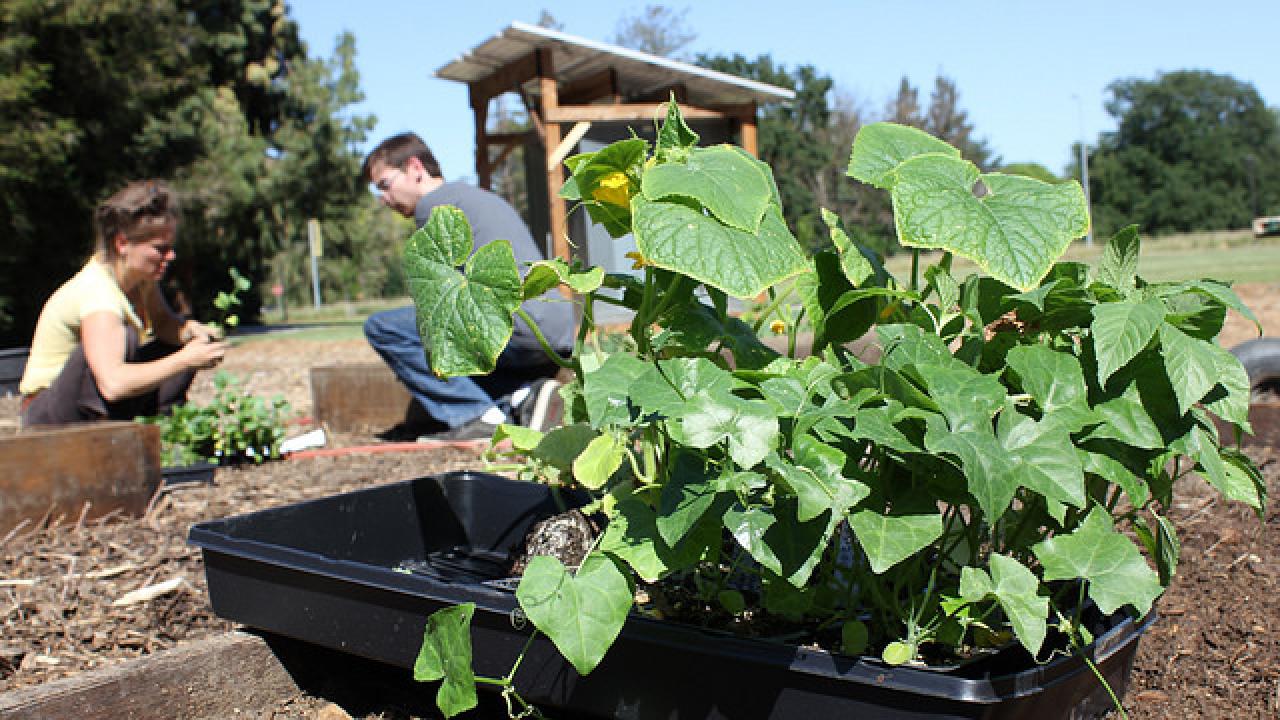 World Food Day is this Friday, October 16th. We're celebrating at the new garden where visitors can see and learn more about how the UC Davis Horticulture Innovation Lab is helping smallholder farmers overcome field and market challenges with low cost technologies.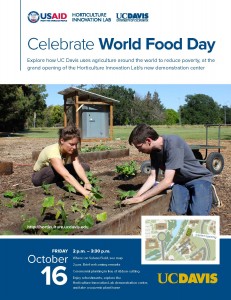 WHEN: Friday, October 16th from 2-3:30 p.m.
WHERE: Horticulture Innovation Lab Demonstration Center
PARKING: Visitor Park Lot 5 is the closest. Daily parking permit ($9) required.
Members of the Friends of the UC Davis Arboretum are eligible for 12 daily parking permits. LEARN MORE
What you will find:
CoolBot — designed by an American farmer the CoolBot chills small rooms at reduced costs and is an effective way to cool produce fresh from the fields.
Solar Dryer – a chimney solar dryer that quickly dehydrates food which reduces food waste and extends its shelf life
Raised planting beds that contain examples of fruits and vegetables that can be grown in household gardens in Asia and Africa.
More information about all that the Horticulture and Innovation Lab does to help small farmers around the world.
Celebration program:
Welcoming remarks
Ceremonial planting in lieu of ribbon cutting
Refreshments
Souvenir plant
We hope you can attend! If not, please stop by the Horticulture Innovation Lab Demonstration Center the next time you are visiting the Arboretum. It is located just south of the Mary Wattis Brown Garden of California Native Plants and east of the Environmental Horticulture Complex.
REVIEW some of the interpretive signage (.pdf)
This demonstration center is part of the UC Davis GATEways Project—a campus-wide initiative developed by the UC Davis Arboretum and Public Garden to showcase the academic strengths of UC Davis, inspire lifelong learning, and engage with our community.
Category
Tags