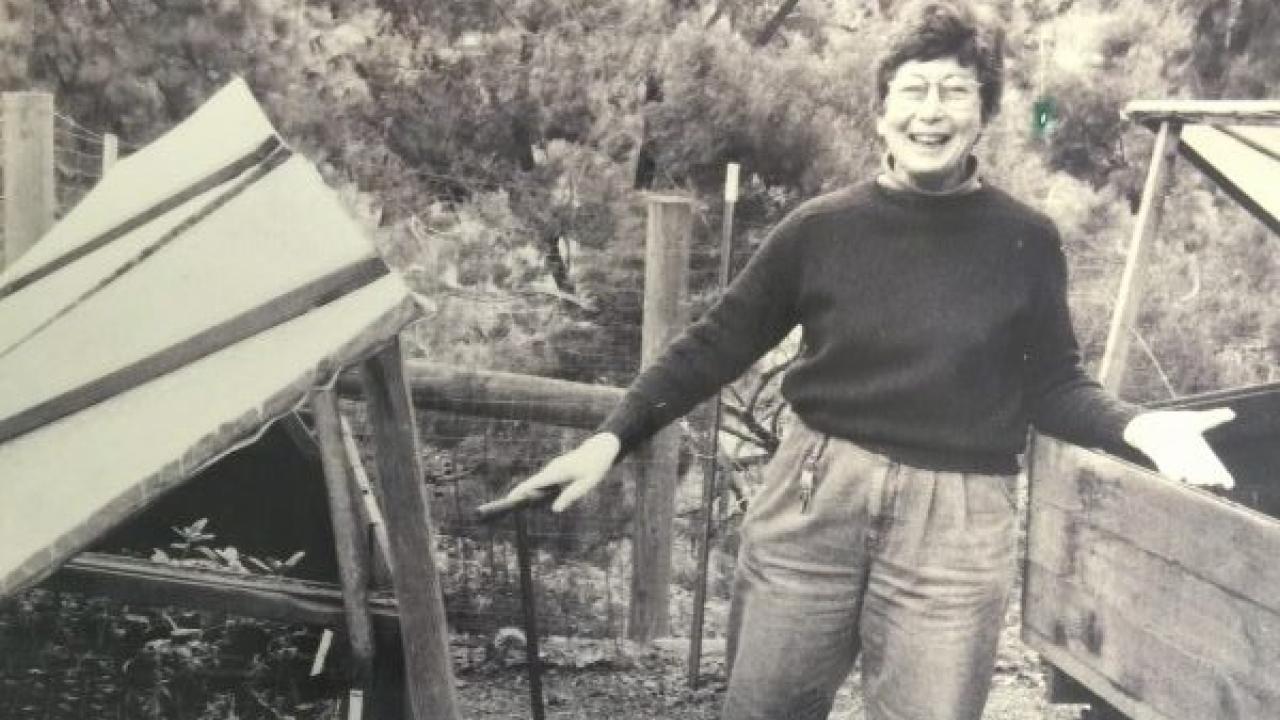 It's not hard to imagine what would have become of the UC Davis Arboretum had people like Nancy Crosby not taken action during periods of crisis, like in 1971, when the Arboretum's budget was completely cut. It was then that Nancy Crosby, together with friend and fellow Arboretum-enthusiast Pat Miller, mobilized to create the Friends of the Davis Arboretum – now the Friends of the UC Davis Arboretum and Public Garden – and raised money to save the Arboretum.
This group of dedicated volunteers, led by Nancy and Pat, gave tours, labeled plants, weeded, cultivated, pruned, watered, and began to raise funds to support the garden by propagating and selling plants. The large, community-wide events that our plant sales are today, actually began with Nancy and fellow volunteers selling Iris divisions on a blanket in Davis' Central Park!
They then worked to expand the variety of plants they offered at these sales by sharing a relatively primitive growing space with our campus Botany Department. This facility organically expanded over the years, thanks to Nancy and other volunteers who built shade structures, potting benches, mixed and delivered larger supplies of soil with cans and shovels, watered the ever increasing numbers of plants by hand and shuttled inventory for the plant sales to and from the lawn outside the Arboretum Headquarters.
For over 35 years, Nancy and her team kept up this regimen. Then, in 2008, the Arboretum's nursery operations moved to a place that could handle both its expanding propagation needs and its sales — the location where our plant sales are now, the Arboretum Teaching Nursery. In large part thanks to Nancy's dedication, this is now the place where scores of students and volunteers continue to propagate, grow and care for the attractive, drought-tolerant, easy-care plants that grace our campus and communities and are perfect for our Central Valley climate.
Nancy and Pat's work began with someone's simple suggestion during the crisis of 1971 of, "why don't you organize some volunteers" to what subsequently resulted in the Friends of the Davis Arboretum's induction into the Chancellor's Laureates group of donors recognized for their cumulative gifts to the university of one million dollars or more, as well as recognition of their service by the Davis Chamber of Commerce with their receipt of the A.G. Brinley Award in 2008.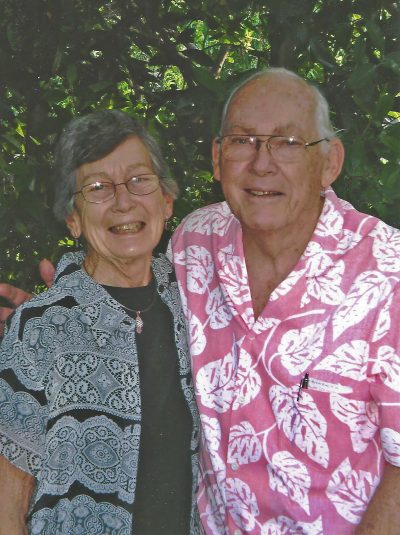 Nancy and her husband Don Crosby's passion for nursery operations and sustainable horticulture have helped mold the Friends of UC Davis Arboretum and Public Garden into a strong membership organization that is this year celebrating its 45th anniversary.
Although Nancy's educational background was in chemistry and she never formally trained in horticulture, she was passionate about plants and learned as she went. She studied on her own, learned from experts like Superintendent Emeritus Warren Roberts, and audited campus classes. She was entrepreneurial and a natural leader that never took herself too seriously — a quality that endeared her to staff and fellow volunteers alike.
Seeing the Arboretum grow and thrive was important to her and her family. She and her husband, Don (who served as President of the Friends in 1996-2000) were instrumental to building and growing our strong membership organization that this year is celebrating its 45th anniversary — it is the first and oldest support group at UC Davis.
In addition, Nancy and Don have been generous donors. As a result of their passion for nursery operations and sustainable horticulture, they have made multiple gifts to the Arboretum Teaching Nursery to support improvements. Their most recent gift was a leadership donation to support the new Hummingbird Garden right outside the nursery.
Nancy, was truly an inspirational leader. As the UC Davis Arboretum, which turned 80 this year, continues to grow in its strength as a campus and community icon, a regional leader in environmental sustainability, and resource for student learning and leadership opportunities, the impact of Nancy's legacy cannot be overstated. Her commitment, compassion, and creativity, will be sorely missed by our entire organization.
Category
Tags