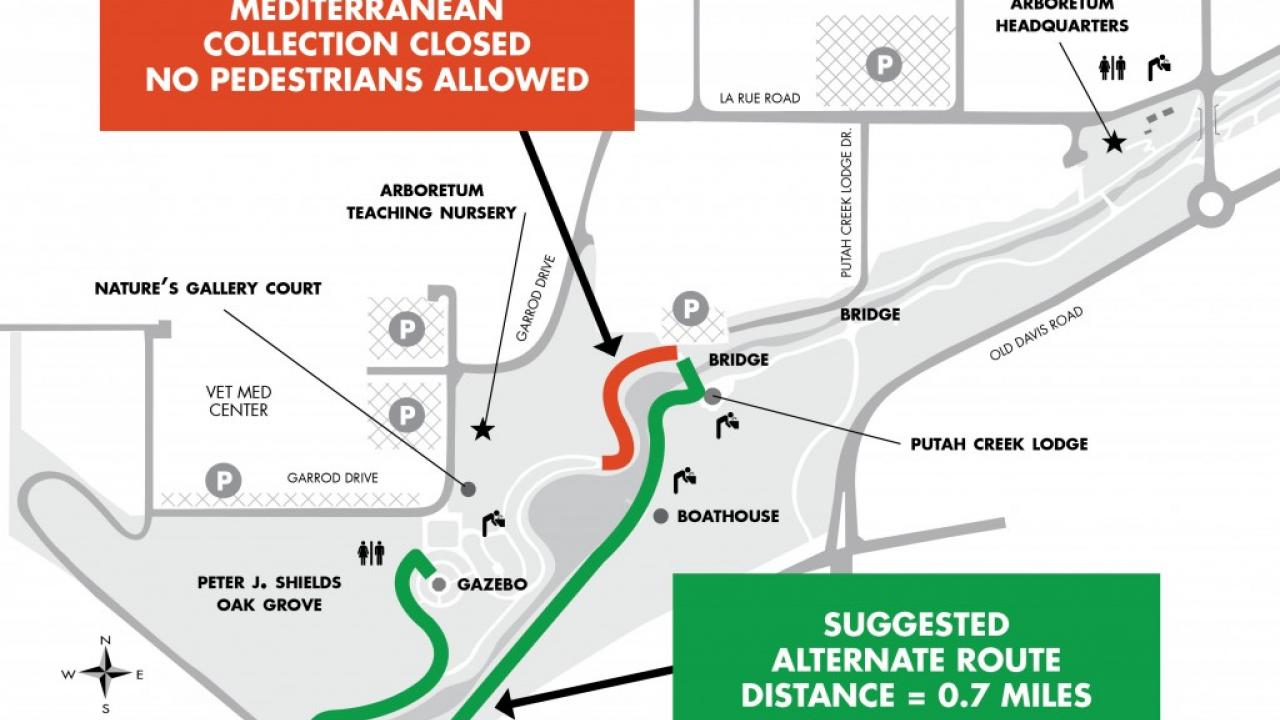 JANUARY UPDATE:
This path will be closed intermittently again in mid-January in order to complete construction on the bridge.
______________________________________________
The creation of a small bridge will close a portion of the north side of the Arboretum loop—in the Mediterranean Collection—starting October 20, 2014 through mid-November.
This enhancement  is part of a much larger construction project that includes expanding the Putah Creek Lodge parking lot, rerouting Garrod Drive, improving access to our teaching nursery, prepping the area for a Vet Med expansion, and adding a California native plant meadow. The meadow will not only serve to create a wildlife habitat, it will also function as a catchment area and filter for excess water draining from the improved site into the Arboretum waterway.
LEARN MORE about enhancements taking shape in the Vet Med / Arboretum Initiative Zone.
Category