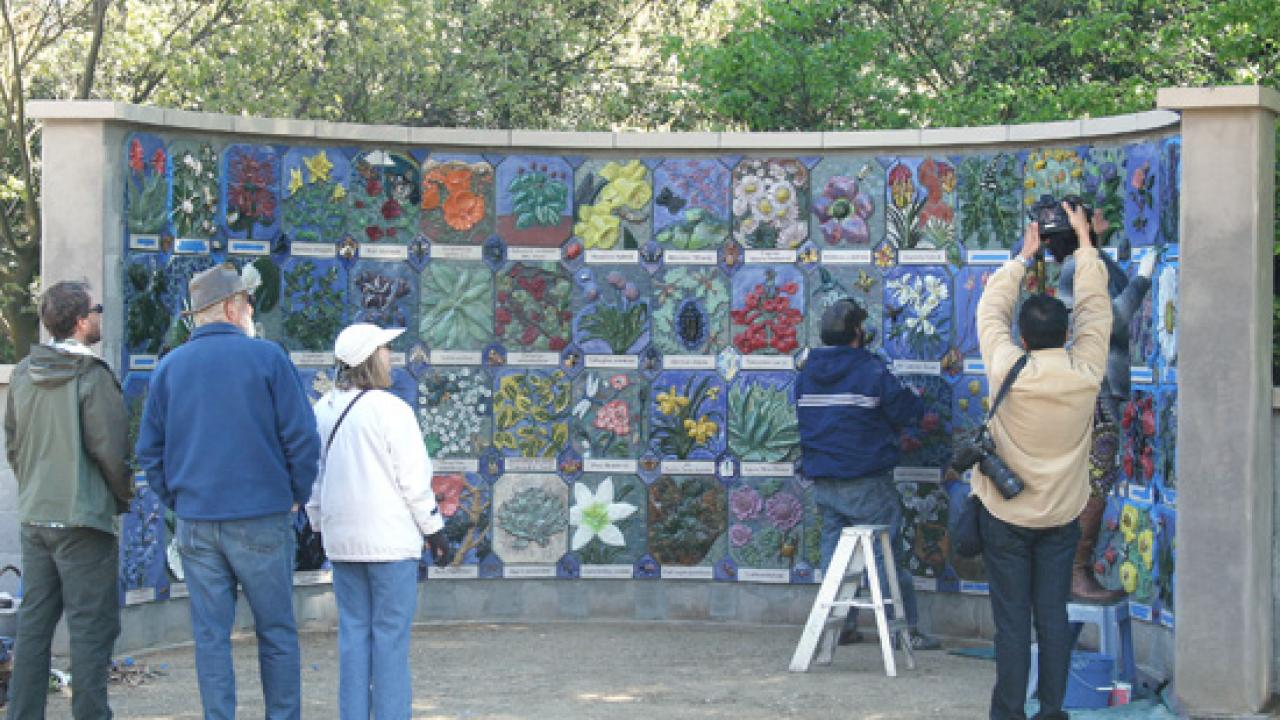 The last two weeks have been a flurry of activity at Nature's Gallery Court as co-founders of the UC Davis Art-Science Fusion program Diane Ullman and Donna Billick have been able to install the Nature's Gallery mosaic mural of 140 tiles hand-crafted by UC Davis students, staff, faculty and community members. The art is truly stunning in its new home and is sure to become a famous campus landmark.
Read more about Nature's Gallery Court.
View a slideshow of the progress here.
Category
Tags