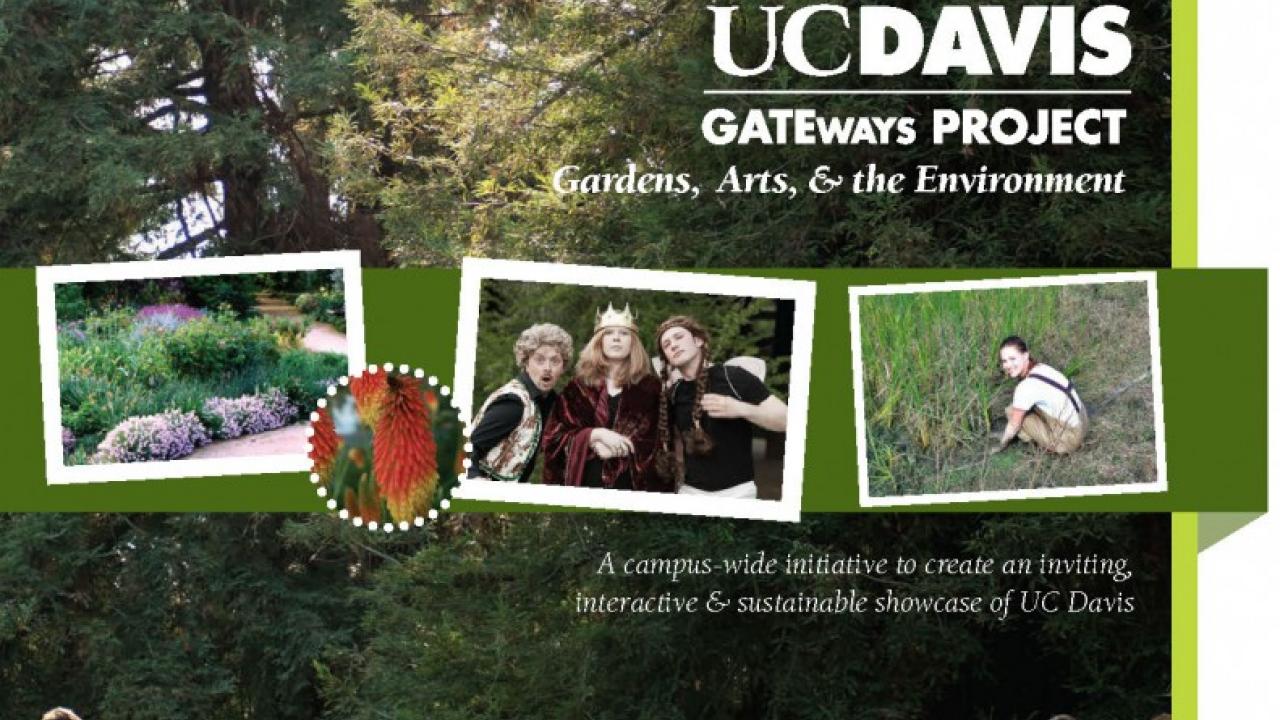 Just over a year ago Vice Chancellor of UC Davis Administrative and Resource Management  John Meyer merged four divisions charged with operating and maintaining outdoor spaces, the Arboretum, Grounds and Landscape Services, the Putah Creek Riparian Reserve, and Civil and Industrial Services.
These four divisions with strengths respectively in community engagement, large-scale landscape management, native habitat restoration, and construction came together under the leadership of Kathleen Socolofsky, Assistant Vice Chancellor and Arboretum Director, and Bob Segar, Campus Planner and Assistant Vice Chancellor of Campus Planning and Community Resources, to create a team responsible for leading the campus to a new level of sophistication and collaboration in its approach to stewarding the campus landscape. In addition, the new team is upsizing the UC Davis GATEways Project to the whole campus. Through GATEways (Gardens, Arts and The Environment) this team is transforming the Arboretum, and now other parts of campus, into a physical and programmatic gateway to the riches of UC Davis for the public.
The new team also works in partnership with other departments within the Campus Planning and Community Resources division including Transportation & Parking Services, Conference & Event Services and Reprographics to support the larger vision of UC Davis as a visitor-centered destination.
The information in the booklet below documents much of our team's progress to date. It's designed to inform our stakeholders, as well as those unfamiliar with the UC Davis GATEways project, about our integrated approach to the campus landscape, and how the project functions to set our university apart from all others!
Category
Tags