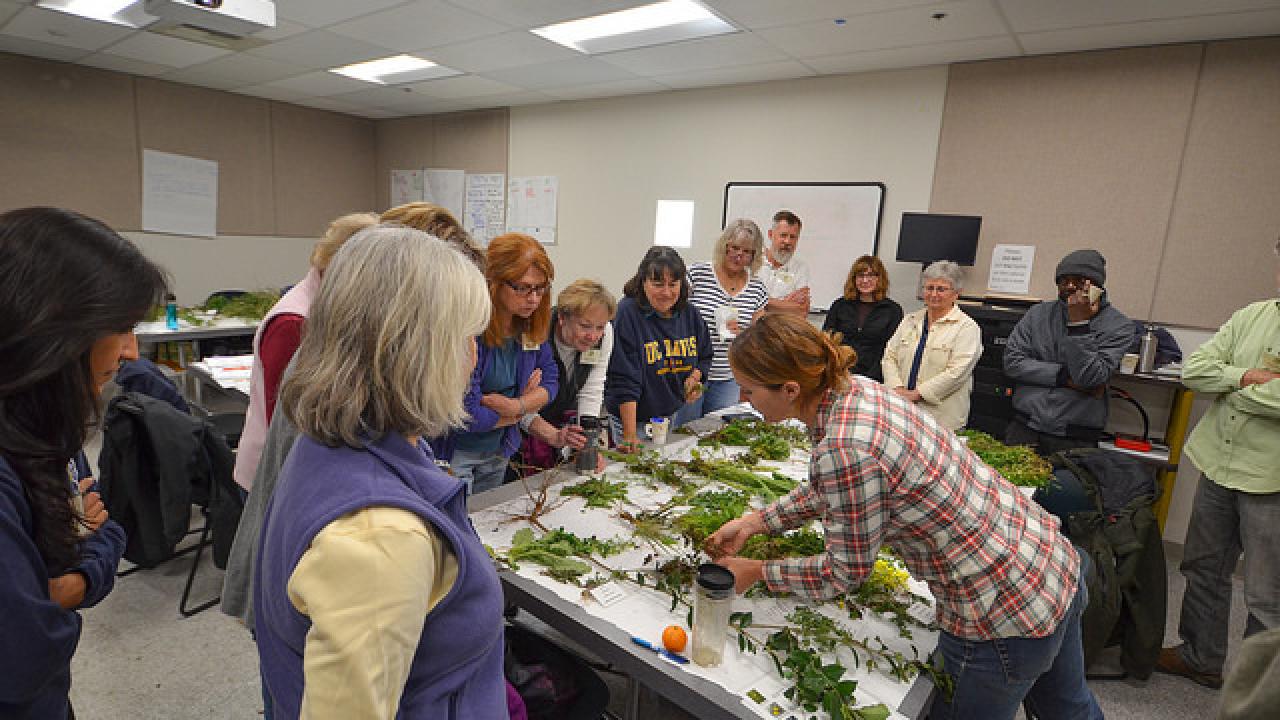 This year we recruited new volunteers for our regular gardening and land stewardship volunteer teams. They are currently in the process of gaining in-depth training on the care and maintenance of Arboretum and Public Garden landscapes.
They've got two more sessions to go, but when they're done, these volunteers will have learned about the Arboretum and Public Garden's history and future, in-the-field safety training, plant nomenclature, tool care, the how-tos of pruning woody plants, proper planting practices, in addition to weed identification and control.
This year we not only recruited volunteers for our gardening teams, but for our new land stewardship positions. These volunteers will be working on our campus Putah Creek Riparian Reserve, and other campus naturalized lands, and gaining experience in light construction, trail repair, native plant care, weed control, and a variety of equipment and power tool operation.
Interested in becoming a regular volunteer? Be sure to look for our public calls via The Leaflet, our email newsletter, in late fall and/or early winter.
Last, but not least, a huge thank you goes out to all our volunteers without whom we would not be the environmental resource we currently are for our campus and community!
Check out some photos from our volunteer training courses at our Flickr album.
Category
Tags