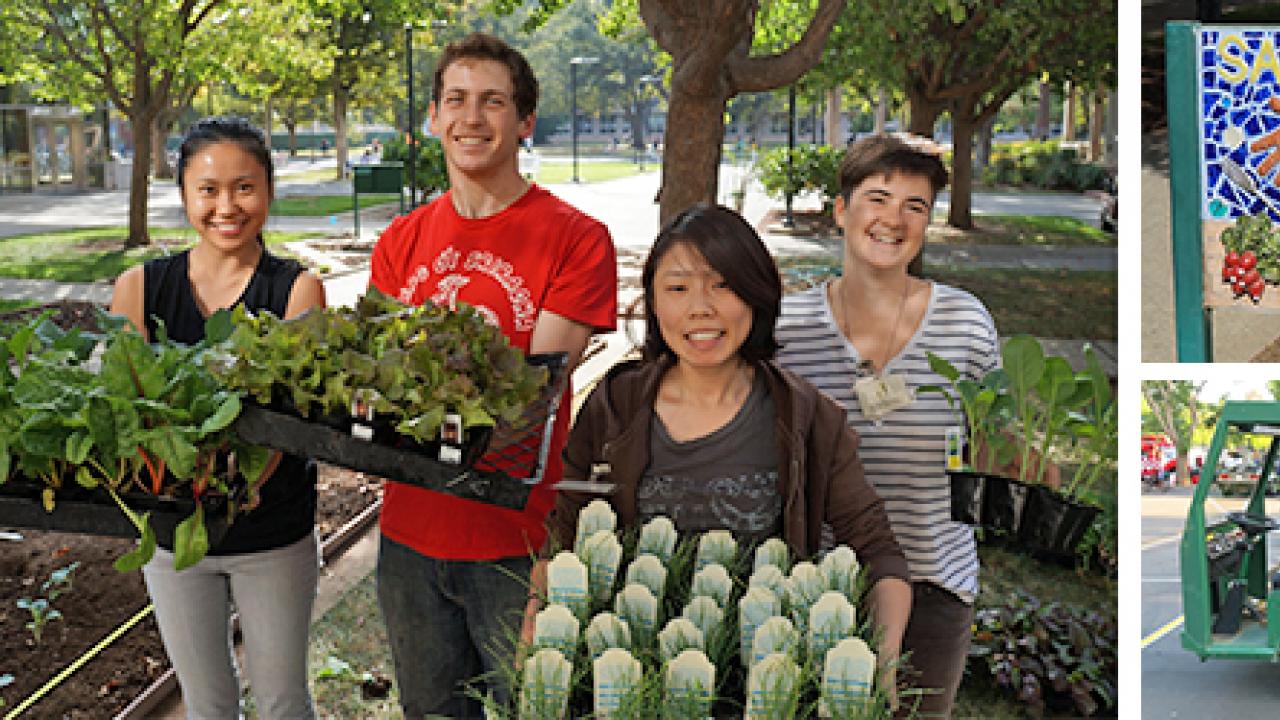 We invite all our members, donors, supporters and visitors to attend Picnic Day – a family friendly event that's free for all to come and experience the richness of diversity and achievement at UC Davis.
Here is where you can find us …
10-10 a.m. – 12 p.m. : Picnic Day Parade
Location: campus and downtown
Cheer on our students as they celebrate the Arboretum and Public Garden in support of this year's Picnic Day theme "Cultivating our Authenticity."
10 a.m. – 2 p.m.: Salad Bowl Garden activities and information
Location: Salad Bowl Garden at the Plant and Environmental Sciences Building (MAP)
Meet the fabulous Learning by Leading students in our Edible Landscaping Internship and participate in a variety of hands-on activities.
Take a photo as a giant beet
Learn how to re-grow fruits and vegetables from food scraps
Reflect on your experiences with food and gardening to help create a community garden sign
11:30 – 1 p.m.: A special invitation to visit with Arboretum and Public Garden leaders
Location: Plant and Environmental Sciences Building (MAP)
Find out about our Learning by Leading Program, meet some of the fabulous student leaders participating in the program,  learn about our current expansion near the School of Veterinary Medicine, and get updates on the UC Davis GATEways Project.
All events and parking are free.
Category
Tags