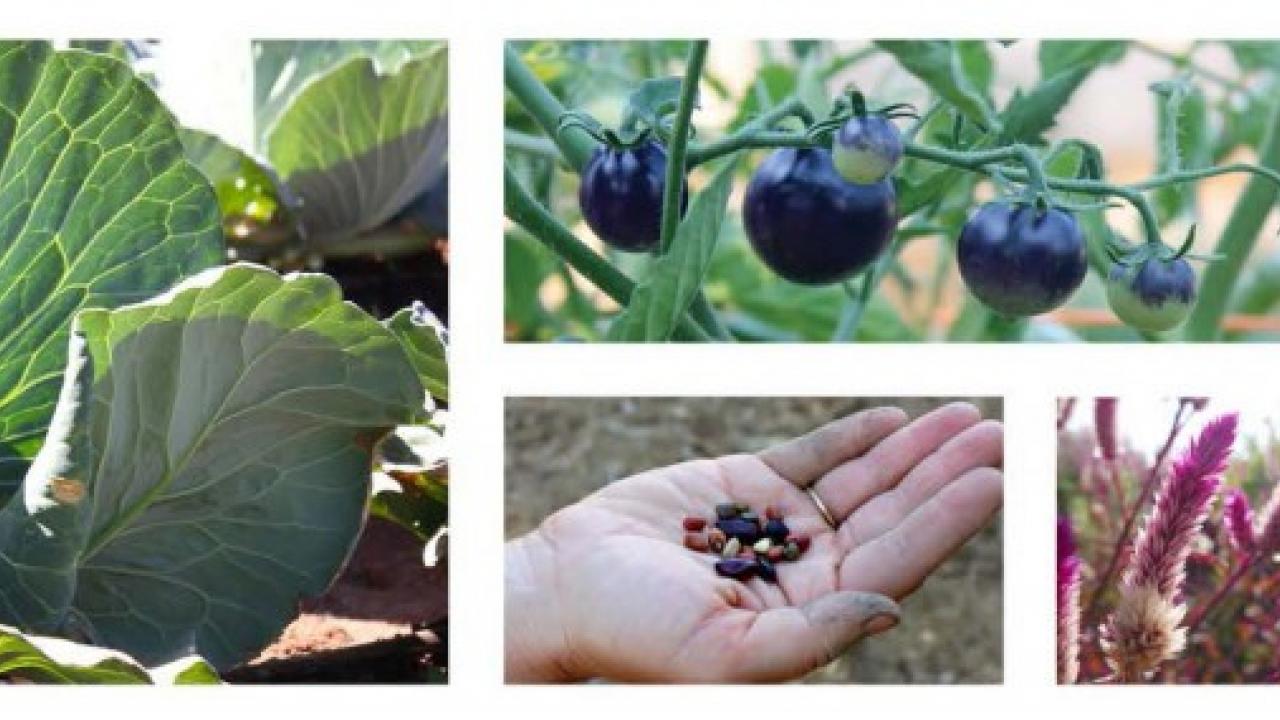 Like to garden? On campus this summer? We're inviting the UC Davis community to tell us your creative ideas for what you would plant in one of our raised beds, if you were to get your hands dirty at the Horticulture Innovation Lab Demonstration Center. We are inviting you to pitch us your idea for one of our small garden beds. Our demonstration center currently displays vegetables from Africa and Asia, along with agricultural tools that small-scale farmers use in other countries. If you haven't seen it, come take a look!
Would you…
Plant a salsa garden?
Grow eggplants in all shapes and sizes?
Compare chili peppers to find the spiciest?
Test different types of mulch for keeping soil moist?
Pitch us what you would plant and grow in one of our raised garden beds throughout the summer.
Pitch us: Prepare 3 PowerPoint slides to pitch your idea. Make sure to tell us:
What I want to grow and how: List the plants you want in your garden, and any special materials you might need to do it.
What I want to learn and why: This can be an experiment or a personal learning experience for you. How this would be innovative, educational or experimental?
Why me: Tell us why we should select you. Do you have related experience? Or maybe some special motivation to learn something new? Tell us about yourself and why we should partner with you.
Send your 3 slides by Friday, July 1 to bhansen@ucdavis.edu. We'll invite our favorites to pitch us in person, the week of July 11-15.
Click the image and download the flyer.
Planting details: We have 4 raised beds available, each 8.5 x 4 feet in dimension, ready for up to 4 ideas. Planting and garden maintenance would be from July 18 up to the end of October. We will provide materials, including our vegetable seed collection and basic gardening tools. We can also purchase seeds locally as needed. If you have a special tool in mind or are bringing your own seeds, please include that in your pitch for consideration. You will not be paid, but can take home and consume what you grow. University policy prohibits you from selling or giving away anything grown in this garden. We imagine maintaining your bed(s) will require 2-5 hours a week of your time this summer. Please only apply if you are available to care for your plot each week.
More info:
Category
Tags