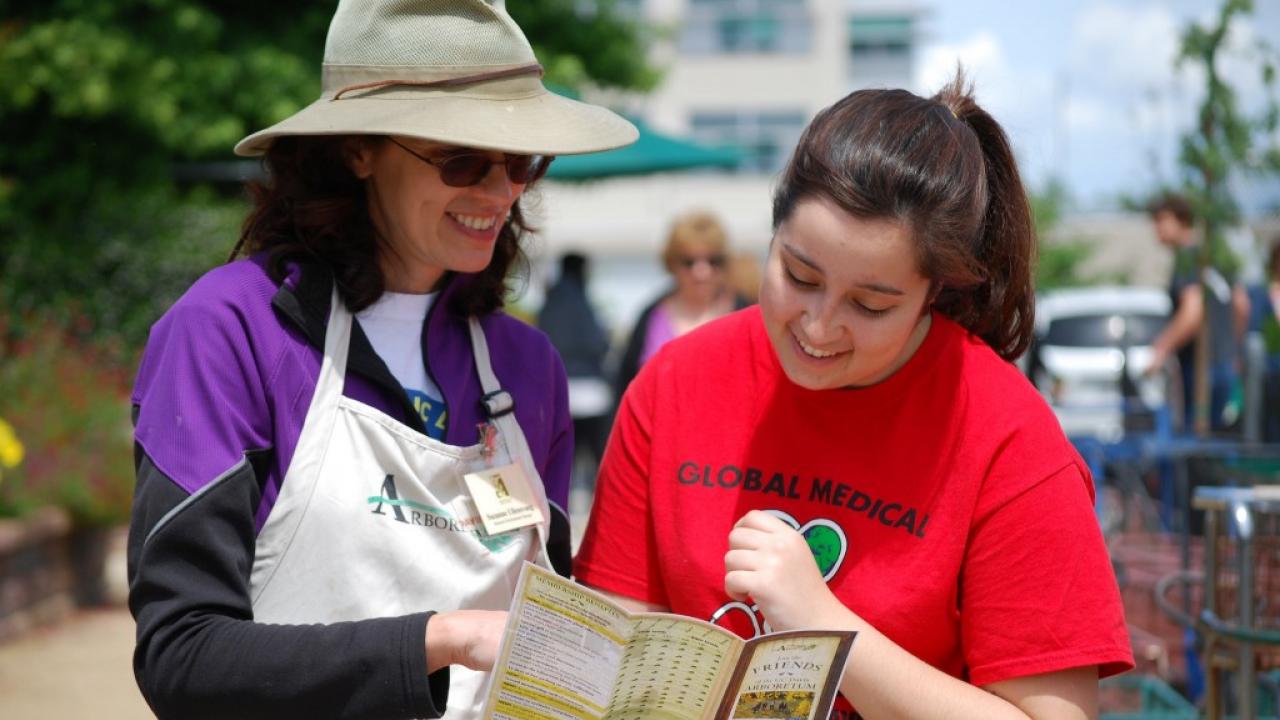 Planning a vacation or trip? Don't forget to take along your Friends membership card! Members of the Friends of the UC Davis Arboretum and Public Garden can take advantage of great perks at gardens and museums across North America. Many offer FREE or reduced admission and other special discounts to Friends members through reciprocal admission programs. Here are the details:
Friends members at all membership levels qualify for the American Horticultural Society Reciprocal Admission Program (AHS RAP) with nearly 300 participating gardens in North America and the Cayman Islands. To search the directory of all AHS RAP participating gardens visit: http://www.ahsgardening.org/gardening-programs/rap
Friends members at the Manzanita level ($100) or above qualify for the North American Reciprocal Museum Association (NARM) program with over 780 participating museums and cultural institutions across North America. Even if you're staying close to home this summer, there are lots of participating museums in northern California, including the de Young Museum, the Oakland Museum of California, The Crocker Art Museum and the California State Railroad Museum. To search the map of all NARM participating museums and cultural institutions or print a condensed list visit: http://narmassociation.org/
NOTE: The NARM program was added as a new benefit for Friends members earlier this spring.  If your membership card at the Manzanita level and above does not yet show the NARM logo, stop by our office to get a NARM sticker for your card to take advantage of this great program.
Not a Friends member? Or interested in upgrading your membership to the Manzanita level? Call us at (530) 752-4880 or stop by the Arboretum Headquarters office in the Valley Oak Cottage on La Rue on campus during regular business hours M-F 8 a.m.-noon and 1-5 p.m. to join or upgrade.
Happy trails!
Category
Tags