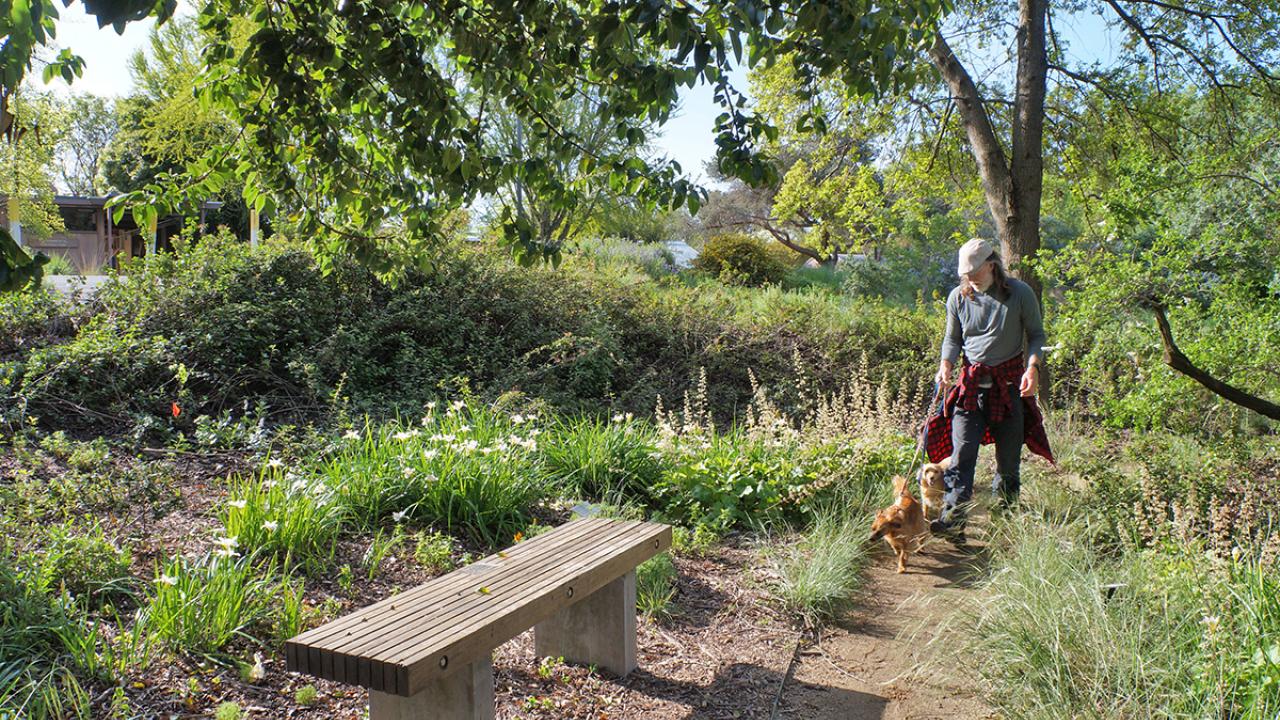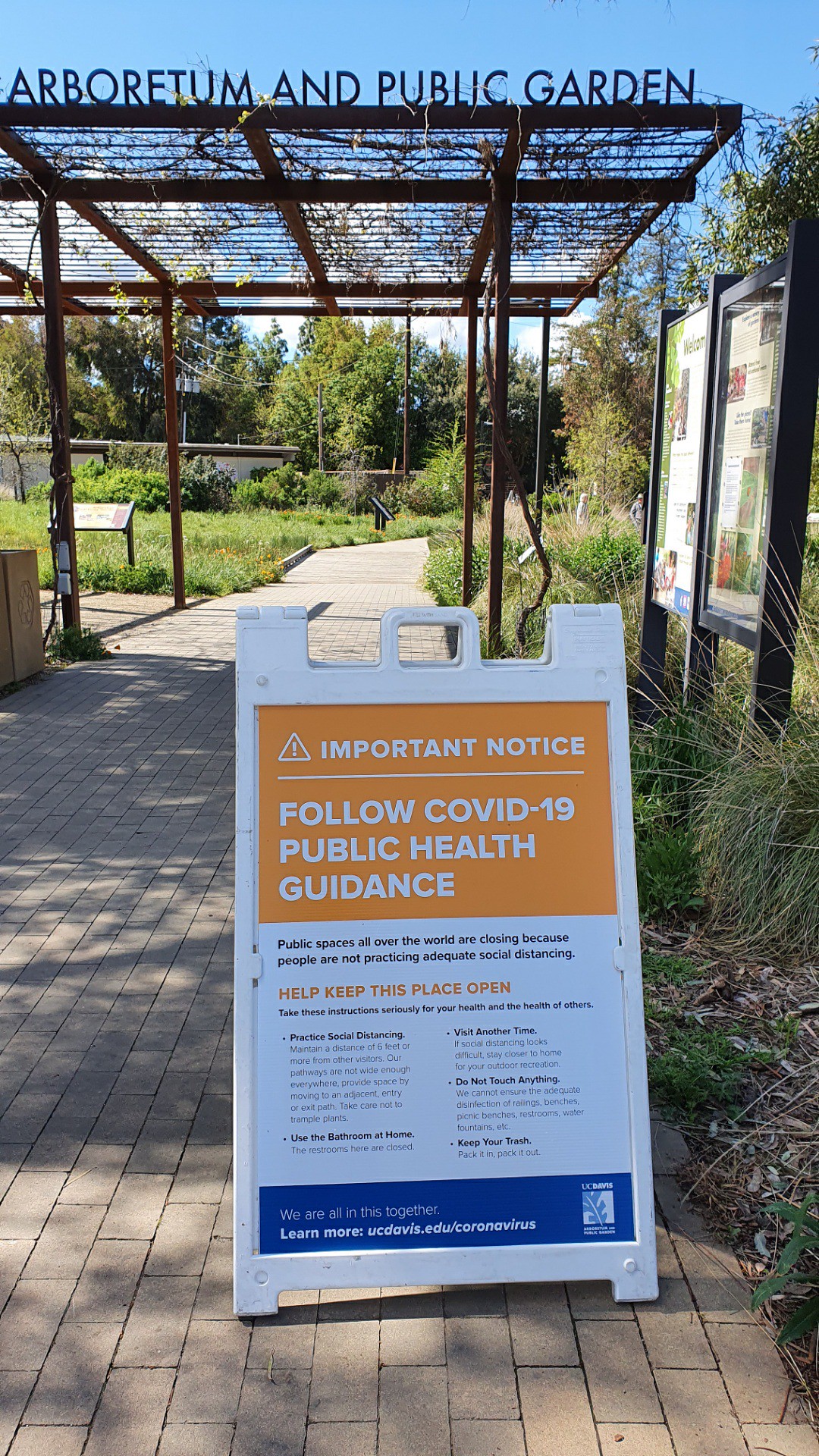 As skies start to clear and the holiday weekend quickly approaches, people are looking forward to spending some time outside—many at the UC Davis Arboretum and Putah Creek Riparian Reserve. It is crucial that everyone going out in public prioritizes adhering to social distancing above all else, which means skipping popular destinations, opting for more local neighborhood or less crowded areas.
According to leading experts, social distancing is working to flatten the curve, but people must continue to practice this to secure public health.
"While the curve is bending in the state of California, it's also stretching, and at any moment we pull back, you can see that curve go back up, that slope go back up," Gov. Gavin Newsom said in a message Wednesday.
This means people need to avoid situations in which they may not be able to reliably practice social distancing, such as visiting two-way trail heads and the associated congested parking areas.
"If you're on a single trail head going up and folks are coming down, you can't do that," Newsom said.
Trails at the Arboretum and Reserve tend to get many visitors, but there are a lot of nearby alternatives that better lend themselves to social distancing.
"The entire campus is a public garden," said Kathleen Socolofsky, assistant vice chancellor and director of the Arboretum and Public Garden. "There are so many gorgeous places to take a walk throughout campus, where it's much easier to avoid crowding."
Another option is to go on a local adventure. Gain new knowledge and an appreciation of your neighborhood by documenting nature using iNaturalist.org. You can contribute to science while learning more about your environment by documenting plants and animals you see.
You don't even have to leave your yard to enjoy the outdoors. This weekend is the perfect time to dig into gardening resources at home. The Arboretum and Public Garden website features a Sustainable Gardening Toolkit, where you can find plant recommendations, planting plans, and links to other sites and resources, including their comprehensive Gardening for Pollinators page.
Category
Tags