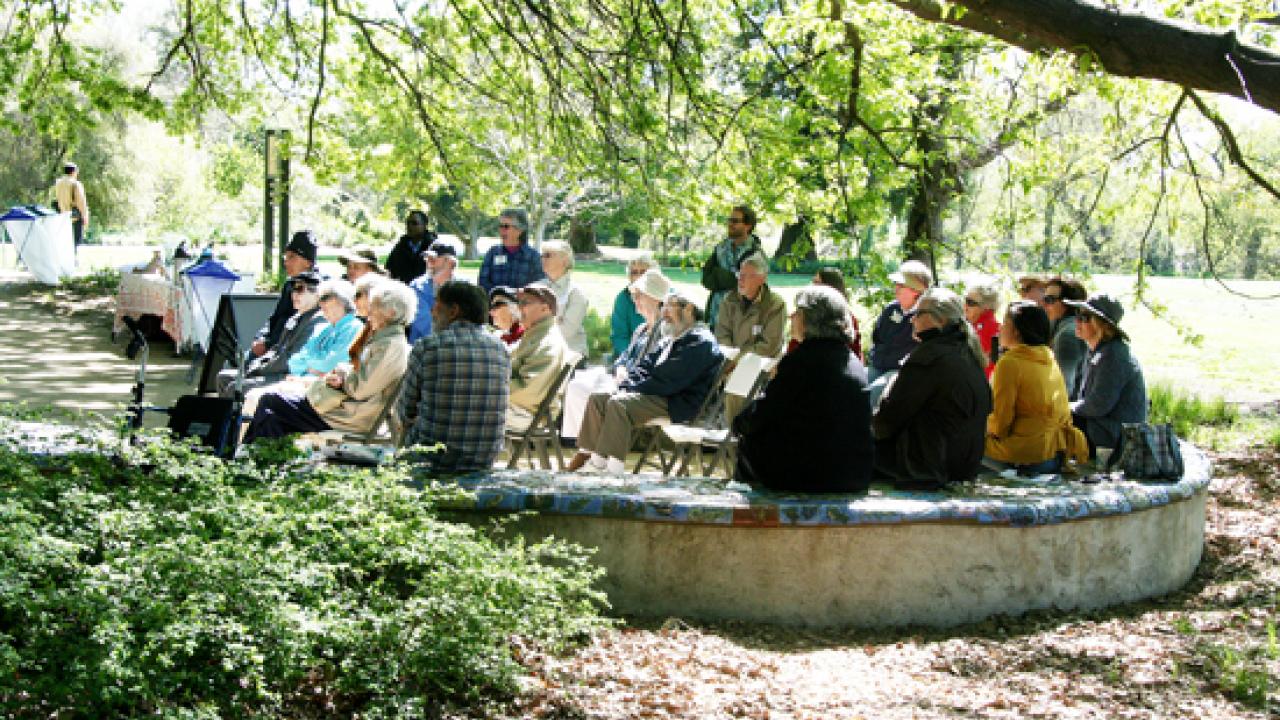 Acorns from around the world have grown into a magnificent scientific collection and a monumental sight: the Peter J. Shields Oak Grove, dedicated 50 years ago this month in the UC Davis Arboretum.
The university dedicated the grove on April 4, 1962, the day the grove's namesake turned 100. Shields, one of the university's founding fathers, died five months later.
Last week, in honor of the grove's 50th anniversary, the arboretum hosted about 50 people — including Jane Keller, Shields' niece — for a celebration under the Persian oaks near the grove's entryway.
The arboretum grew the Persian oaks (Quercus castaneifolia) from acorns sent in 1964 from the Kew Gardens (the Royal Botanic Gardens) outside London.
"They were among some of the first oak grove plantings and they have grown to an exceptional 90 feet tall," said Emily Griswold, oak grove curator.
The anniversary celebration brought together several people with strong connections to those Persian oaks and the hundreds of other oaks in the collection: people who were there at the beginning, or their descendants in a show of the grove's multigenerational impact.
People like Professor Emeritus Dick Harris, chair of the arboretum committee at the time of the grove's establishment; his wife, Vera; and their son Dan, who played in the grove as a child.
The grove's 50th anniversary comes the same year as the arboretum's 75th, allowing Assistant Vice Chancellor Kathleen Socolofsky, arboretum director, to revel in celebrating "with the people who created this place and continue its preservation."
Category
Tags