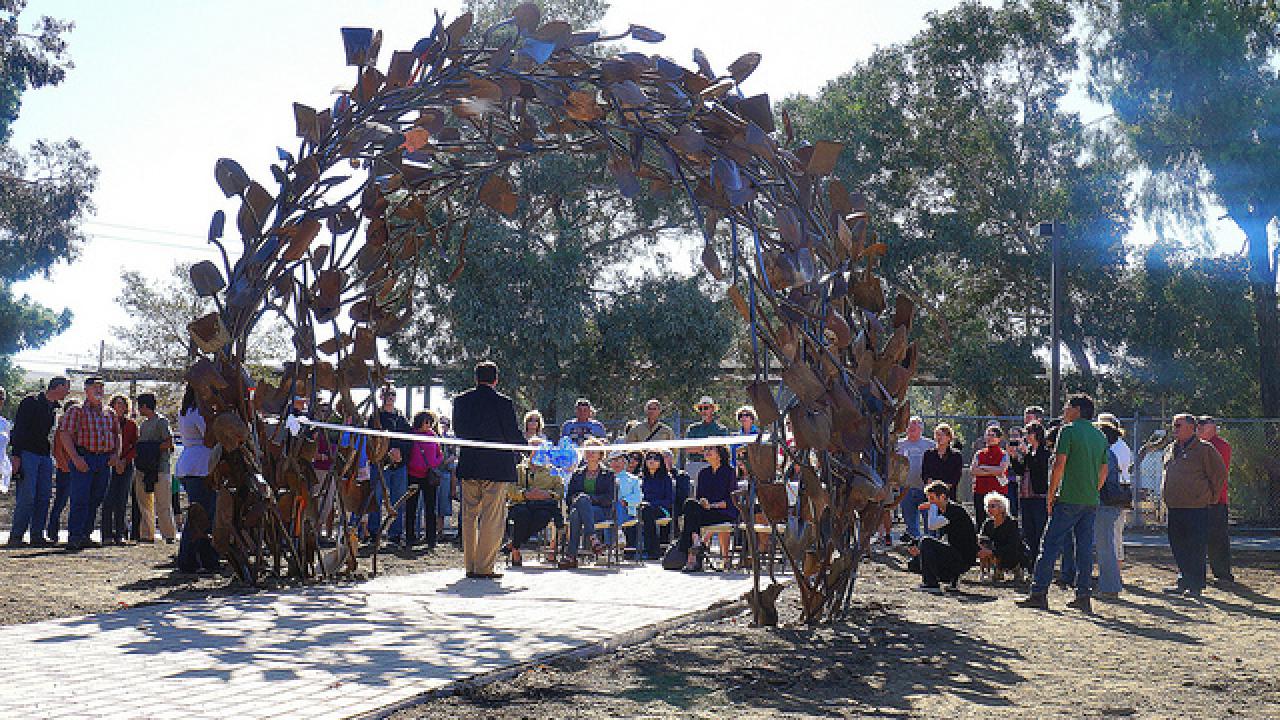 It's open! On Sunday, October 27, 2013 community members, donors and stakeholders from the campus and city gathered to dedicate the "Shovel Gateway"—a sculpture created from over 400 community-donated shovels.
City of Davis Mayor Joe Kravoza addresses the gathering at the "Shovel Gateway" sculpture dedication.
The program, featuring brief speeches from Marieke DeWaard from the Davis Civic Arts Commission, Kathleen Socolofsky from the UC Davis Arboretum and Public Garden, sculptor Chris Fennell, and City of Davis Mayor Joe Kravoza, highlighted the collaborative process necessary to guide the creation of this public art piece as well as the entire Downtown Davis Parkway Greening Project.
Afterward, attendees including shovel donors, interested community members, and students from Ann Savageau's Sustainable Design class who assisted the artist with its creation, gathered under and around the sculpture to marvel at the distinctively-Davis landmark, locate their unique contribution, and speak to the artist.
WHERE IS IT? CLICK HERE FOR A MAP
LEARN MORE about the Shovel Gateway sculpture project
LEARN MORE about the Downtown Davis Parkway Greening Project
Category
Tags