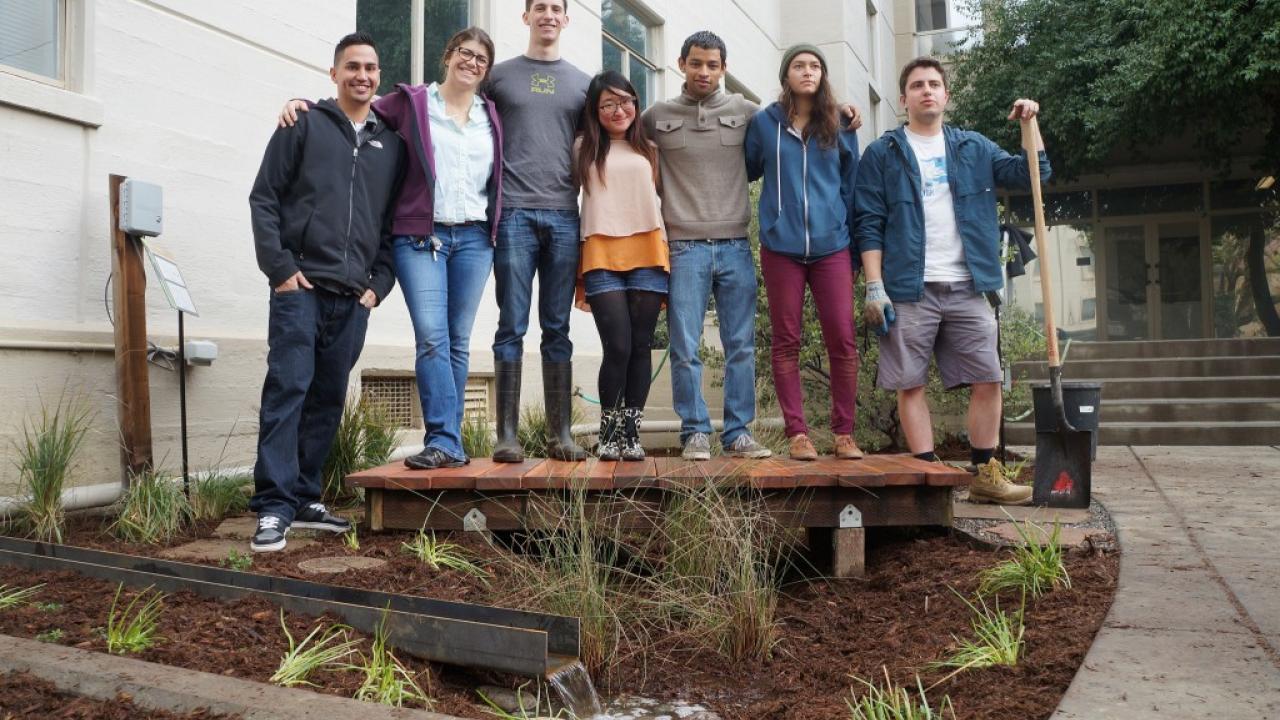 Students in Haven Kiers and Keith Wilson's design and build studio (LDA 160) created three very different projects for the courtyard of Hunt Hall: covered bike parking with a green roof, a seating area with built-in storage, and a storm water catchment system and rain garden.
The creativity, design and construction knowledge displayed by these projects is inspirational and worth a trip to check out! You may even find ideas for your own yard! These projects will be on display in the courtyard of Hunt Hall semi-permanently. The plan is for future students to build upon and further improve these projects in the months and years ahead.
Special thanks go to UC Davis Arboretum and Public Garden team members who provided an extraordinary amount of guidance towards these projects.
Skip Mezger, the campus landscape architect determined the parameters for the project and was instrumental in getting the bike racks donated; Cary Avery, associate director of grounds and landscape services and the entire grounds team helped with construction; Andrew Larsen, communications analyst directed the students' sign making efforts; and, Taylor Lewis, nursery manager donated plants to the project.
This project is an excellent example of how the UC Davis Arboretum and Public Garden team is helping students co-create their campus.
Category
Tags