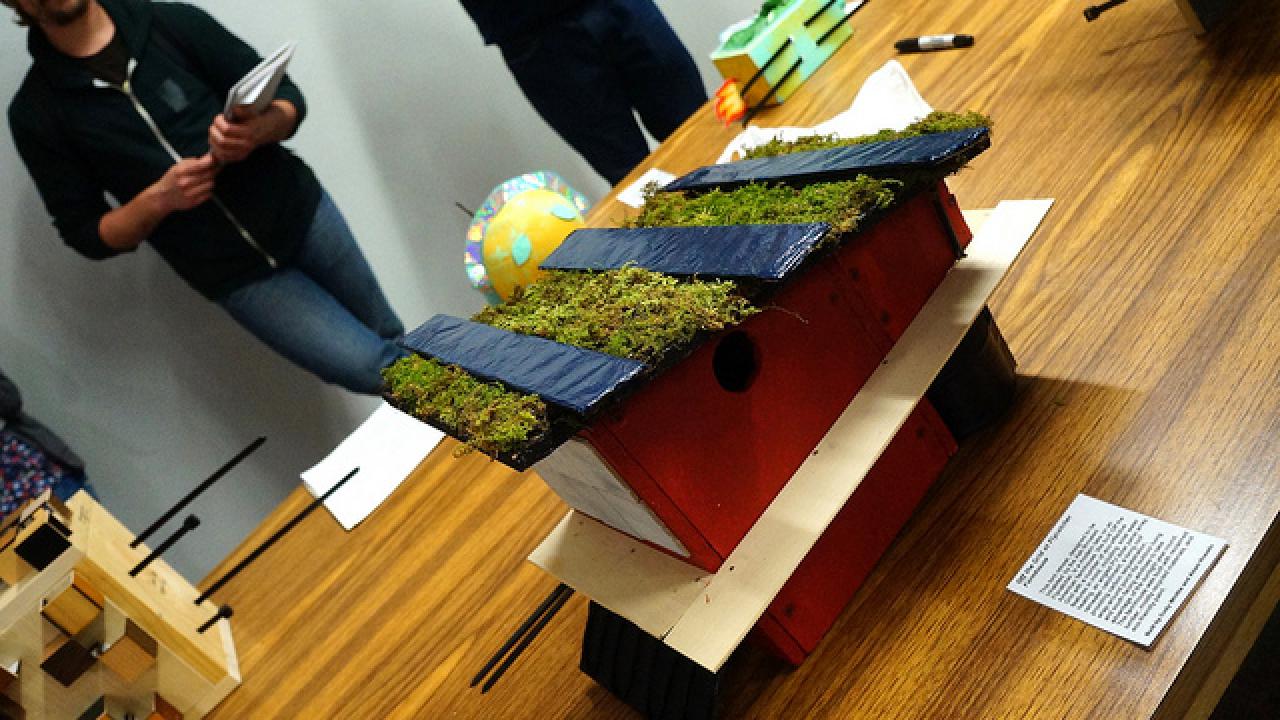 As the result of a collaboration between the UC Davis Arboretum  and Public Garden and the UC Davis Department of Design, the arboretum and other parts of the Davis campus will become student galleries for Ann Savageau's "Sustainable Design" class.
The students worked in two-person teams to create 38 birdhouses, using "upcycled" materials (saved from the landfill) and incorporating simulated features of sustainability, such as solar panels, rainwater catchment, and living roofs and walls. To identify the species of birds that would benefit from the birdhouses, the design students consulted with student organization Wild Campus who suggested their target "audience" would be western bluebirds (Sialia Mexicana), tree swallows (Tachycineta bicolor), ash-throated flycatchers (Myiarchus cinerascens) and house wrens (Troglodytes aedon).
"Human encroachment is resulting in many animal species losing essential nesting and foraging sites," Savageau wrote in her assignment. "Designers have a responsibility to use their talent and training to help restore the Earth's ecosystem."
TAKE A TOUR OF THE BIRDHOUSES!
Look for them on light poles throughout the Quad area and around Lake Spafford through the week of January 6, 2014 January 31, 2014 barring any extreme weather circumstances.
Category
Tags