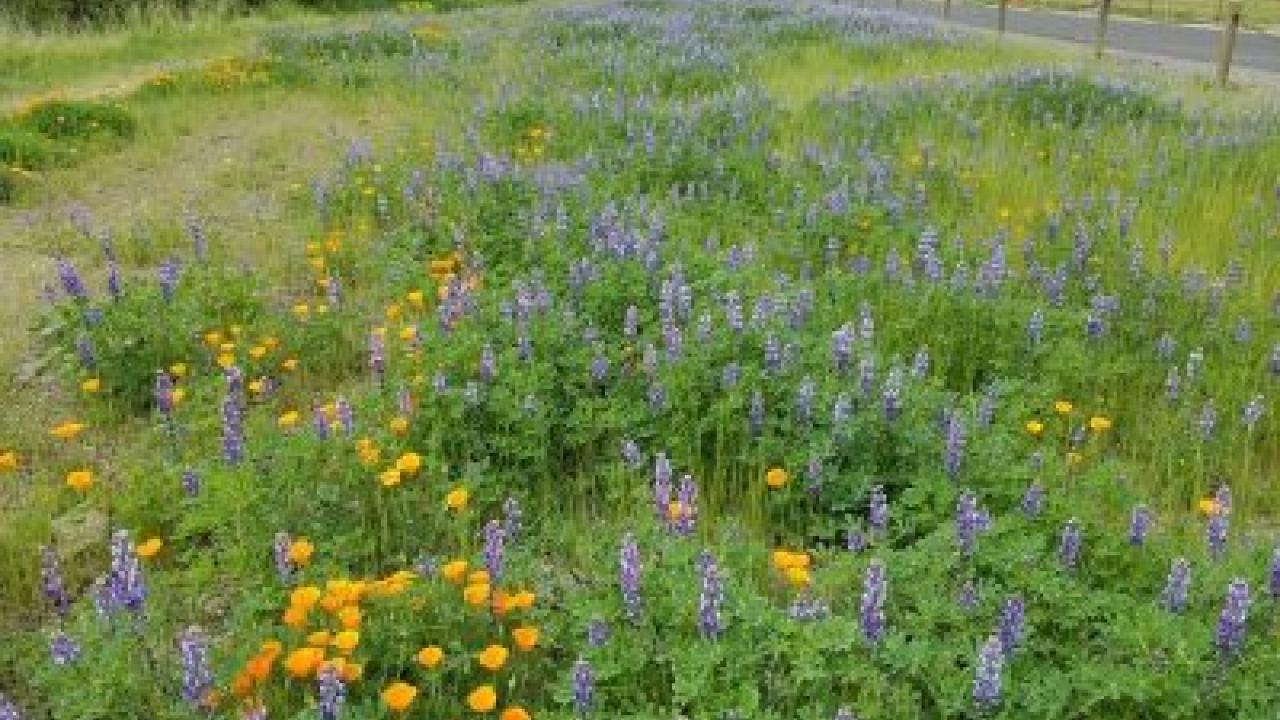 Nicole Nguyen, Student Communications Intern
UC Davis Division of Finance, Operations and Administration 
Katie Hetrick, Director of Communications and Marketing
UC Davis Arboretum and Public Garden
Visitors exploring the UC Davis Putah Creek Riparian Reserve will now be welcomed with a recently paved road, a new parking lot, and a restored meadow – all without traditional funding. How is this possible? The answer is research, grants, creative re-use of materials, collaboration and good timing!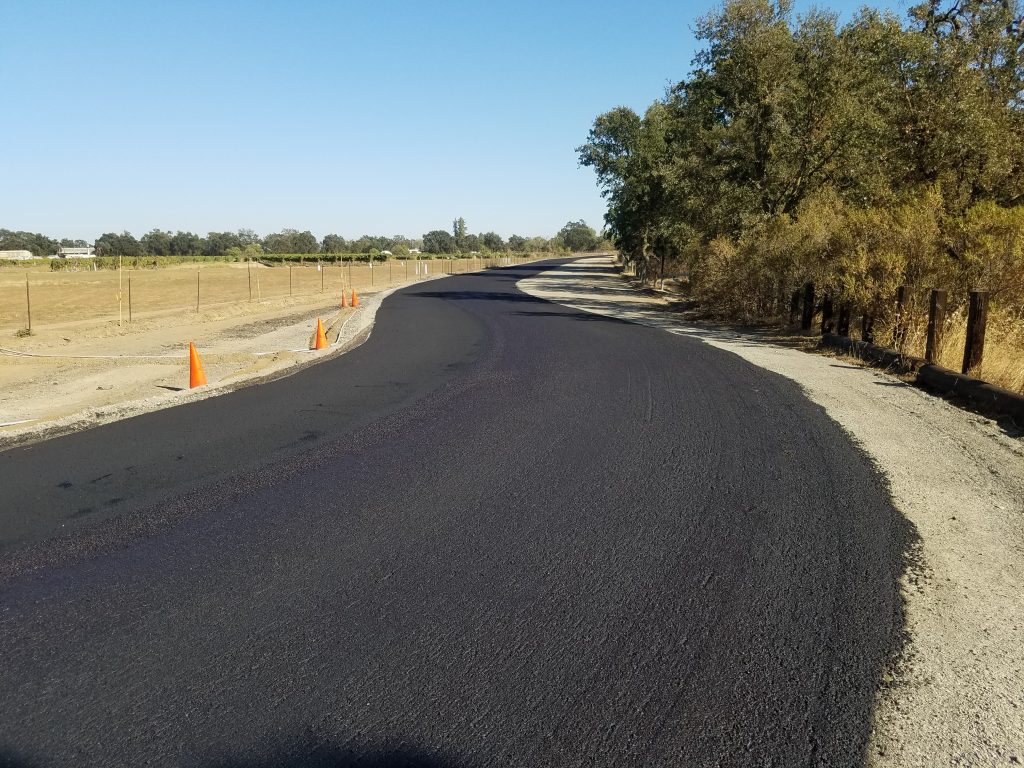 New road
"Levee and Brooks Roads, the roads leading to two of the Reserve's trailheads, were the worst roads on campus," said Andrew Fulks, assistant director of the Arboretum and Putah Creek Riparian Reserve, "They were basically dirt paths that had been poorly covered in asphalt."
Although the roads were unsightly and an inconvenience, they were a low-priority for maintenance compared to highly trafficked roads closer to central campus. Nevertheless, this rocky mess intrigued the Advance Transportation and Infrastructure Research Center (ATIRC) at UC Davis.
"As luck would have it, ATIRC was looking for locations to conduct research
BEFORE image of old road.
on sustainable paving methods," explains Fulks. "Specifically, they wanted to test formulas for mixing old cement with recycled road pieces. Is there a best practice for combining these materials to create cost effective, durable and sustainable roads?"
Thanks to grant funding from Caltrans, ATIRC will soon find out. Now, when visitors drive out to the Brooks Road trailhead at Putah Creek Riparian Reserve, they are participating in a research project. ATIRC divided these new roads into 30 segments to test a multitude of curing and vibration techniques. With censors throughout, researchers will observe the outcomes of each segment over time to determine the best method for future road construction.
New parking lot
At the Putah Creek Riparian Reserve along the Levee Road, visitors will now find a dedicated gravel parking lot where none existed before, thanks to UC Davis Transportation and Parking Services (TAPS). TAPS funded ATIRC's removal and repositioning of Levee Road to create room for this much-needed amenity. The UC Davis Fire department even donated surplus firehose to outline the new parking spaces. (Lane striping in gravel that utilizes firehose remnants lasts 20-30 years while conventional painted lines easily fade.)
New meadow
Lastly, thanks to a generous grant of materials from the Solano County Water Agency, interns from the Arboretum and Public Garden's Learning by Leading program installed a post and cable fence to protect the nearby riparian habitat. The students also created a beautiful meadow of native grasses and flowers where the road once was.
Thanks to combined efforts from these organizations, our campus and community now enjoy a new road, parking lot, and restored grassland, all at minimal cost. These new amenities double as sustainable construction research sites and areas where students gain hands-on environmental restoration experience.
Category
Tags