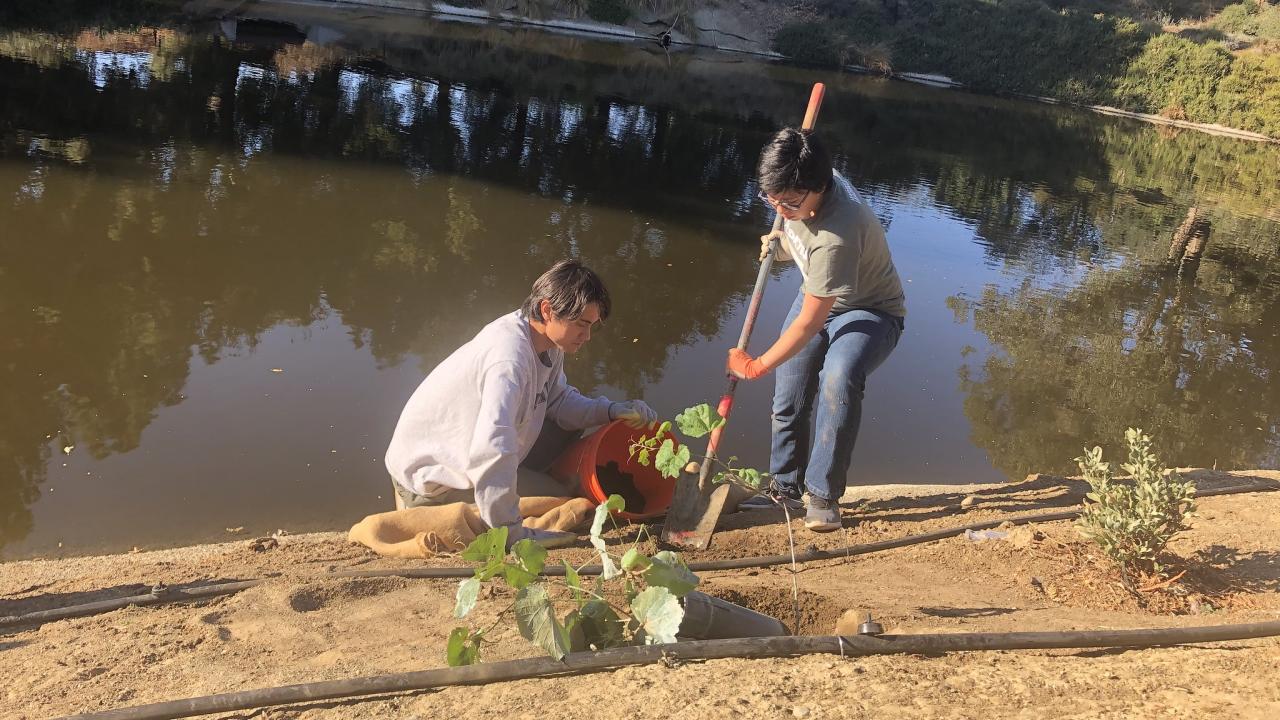 Barren banks on the west-end of the Arboretum Waterway are now home to wild grape cuttings courtesy of the Arboretum and Public Garden's  Learning by Leading™ Waterway Stewardship program interns and our volunteers who planted 65 of these plants to help prevent erosion this month.
The wild grape cuttings came from the Putah Creek Nursery -- a local nursery that specializes in growing plants native to our specific area, adapted to our watershed, which also means they have co-evolved with the wildlife that lives here.  Historically, the Arboretum Waterway was originally a part of Putah Creek, but was altered to prevent flooding of the city and nearby farmland. As a result of these changes, some of the Arboretum's species diversity was lost.  
The Waterway Stewardship team and members of our trained, long-term volunteer program are working on restoring the area to reflect the historical landscape and ecological functionality.  Part of those efforts include planting native species such as the wild grapes. Wild grapes were selected for this area as they are aggressive, fast-growing plants that can survive drought as well as heavier rain.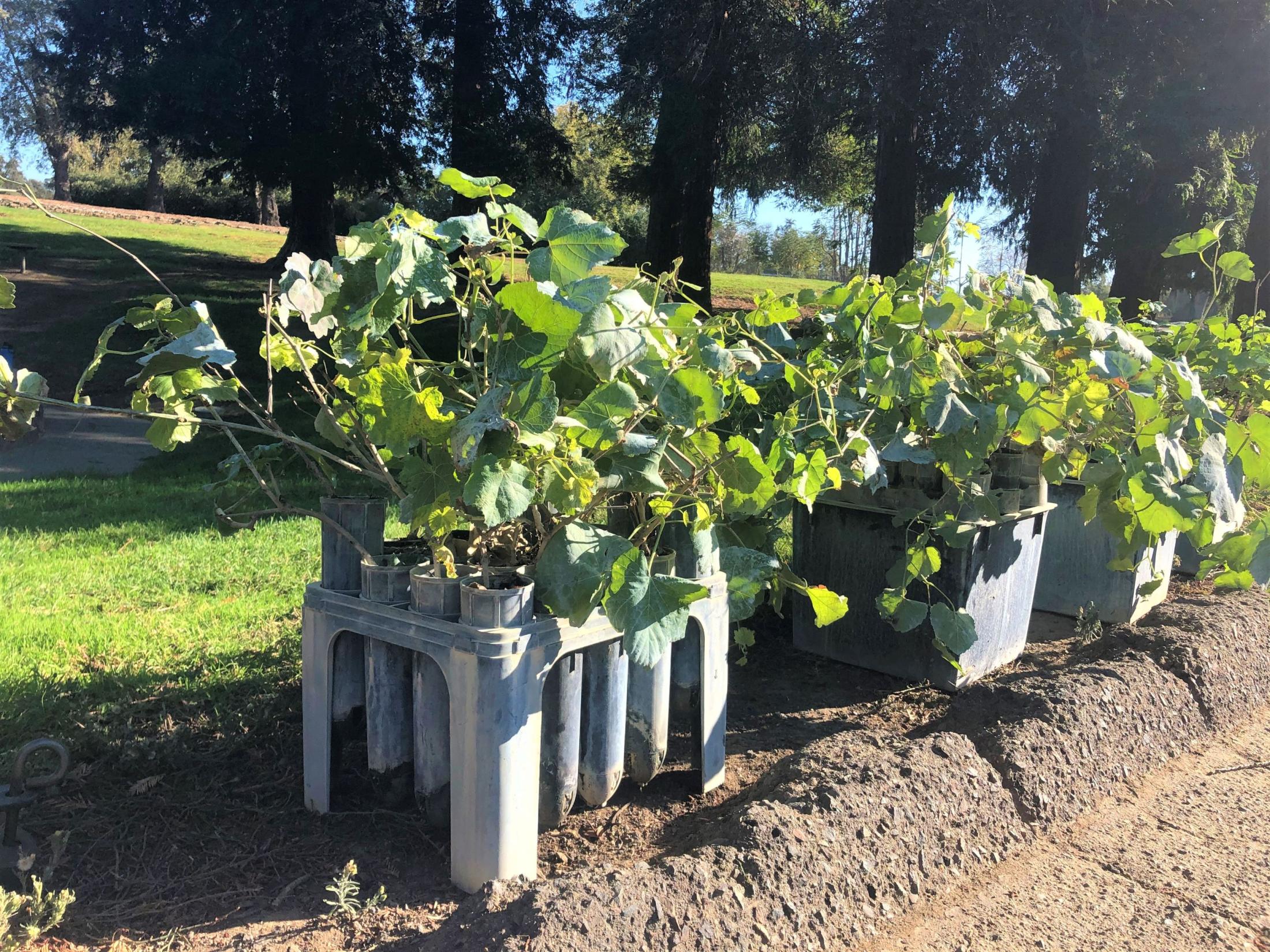 The Waterway Stewardship team and volunteers started planting along the south side of the bank. This planting complements the Arboretum Waterway Maintenance and Enhancement Project, a multi-year plan to improve water quality, wildlife habitat and storm water management. Part of that effort includes preventing soil erosion which is a safety hazard and contributes to excess phosphorous and nitrogen in the Waterway. Although the main goal for this planting is to prevent slippage of dirt and soil into the waterway, the wild grapes have added bonuses — they create a wildlife habitat and attract pollinators to the Arboretum.
"I think the collaborative work is what makes it the most fun," said Itzel Gallardo, a Waterway Stewardship intern, "you don't get to write your name, but walking through the Arboretum and knowing I did that, it feels good to put your stamp there and make an impact."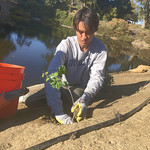 LxL Waterway Stewardship Projects
See more photos of this planting and other projects lead by the Learning by Leading Waterway Stewardship team.
Category
Tags