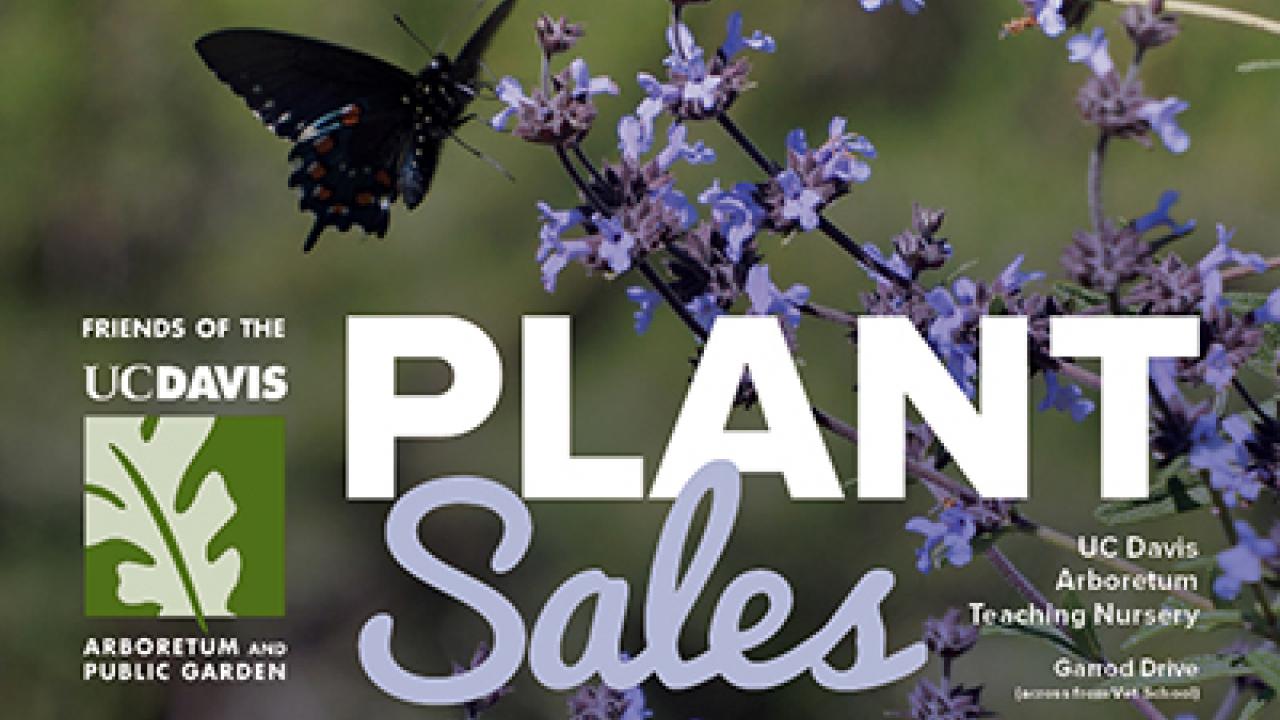 Location
Arboretum Teaching Nursery
DATE: Saturday, March 12
TIME: 9 a.m. to 1 p.m.
PLACE: Arboretum Teaching Nursery
Members of the Friends of the UC Davis Arboretum and Public Garden are invited to shop thousands of attractive, low-water, easy-care, region-appropriate plants at our teaching nursery before we open to the public in April.
Not a member? Call ahead or join at the door. Members receive 10% off their purchases and a $10 member appreciation gift at this sale. LEARN MORE about membership and why you should join before April 1.
Spring Focus: LIFE AFTER LAWN
We know that many homeowners are in the process of figuring out what to plant now that they have no lawn. Take this opportunity to create a low-water landscape that not only looks great, but one that attracts beneficial wildlife with our incredible selection of gorgeous Arboretum All-Stars, California natives, as well as other great drought-tolerant plants.
RESOURCES
Preliminary Inventory for 3.12.16 Sale — MS Excel version (.xlsx)
Preliminary Inventory for 3.12.16 Sale — Adobe Acrobat version (.pdf)
Can't make the sale on March 12? We're going to be open to the public from 9 a.m. – 1 p.m. on Saturday, April 2, April 23, and May 14 (clearance sale).
Event Category