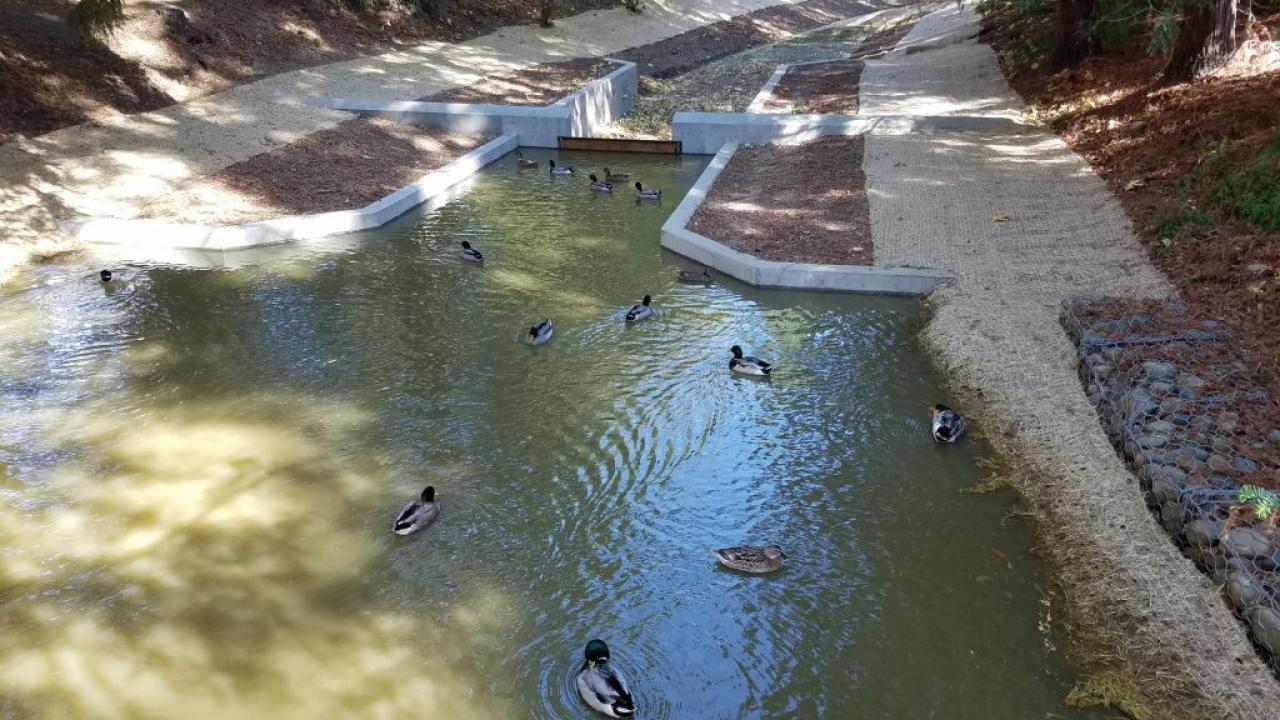 by Nina Suzuki, Waterway Steward
THE BIG NEWS is that the construction dam is down and water is now back in parts of the phase one project area. (Phase one of the Arboretum Waterway Maintenance and Enhancement Project extends from the easternmost portion of the waterway all the way to Wyatt Deck near Lake Spafford.)
THE BIG QUESTION is, "Is the project done?" The answer is, not yet!
Right now contractors are testing and optimizing the pump system, one of the most important components to this entire project. (If you remember from previous posts, the pump system is what will create water flow in this portion of the Waterway.)
The water intake for this pump system, located in Lake Spafford, will regularly move water all the way to the east end of the Waterway where it will pour out underwater. This action will initiate the water moving through each of the five weir structures in this area and help prevent algal mats and duckweed from forming on the surface of the water. (Don't forget that, even with the pump, there will still be suspended algae in the water, making it look green, similar to the naturally flowing stream of nearby Putah Creek – the model for this project.)
Until the pump is operational, the water will not be ready to flow.
In the meantime, we returned water to some parts of the channel to reduce stress on plants and trees that, over the years, have grown accustomed to having a permanent supply of water nearby. While our staff have been carefully irrigating the plants and trees all summer, releasing some water back in the channel will be a great help.
Now that most of the construction work on the Waterway itself is done, contractors will be focused on installing the new universally accessible paths along the south side of the Arboretum Waterway and at the intersection of Old Davis Road and Arboretum Drive.
Meanwhile, our team of 12 Learning by Leading Waterway Stewardship Interns have been working in other parts of the Arboretum to prepare native sedges and rushes for planting on the newly shaped waterway banks. Stay tuned for volunteer planting opportunities!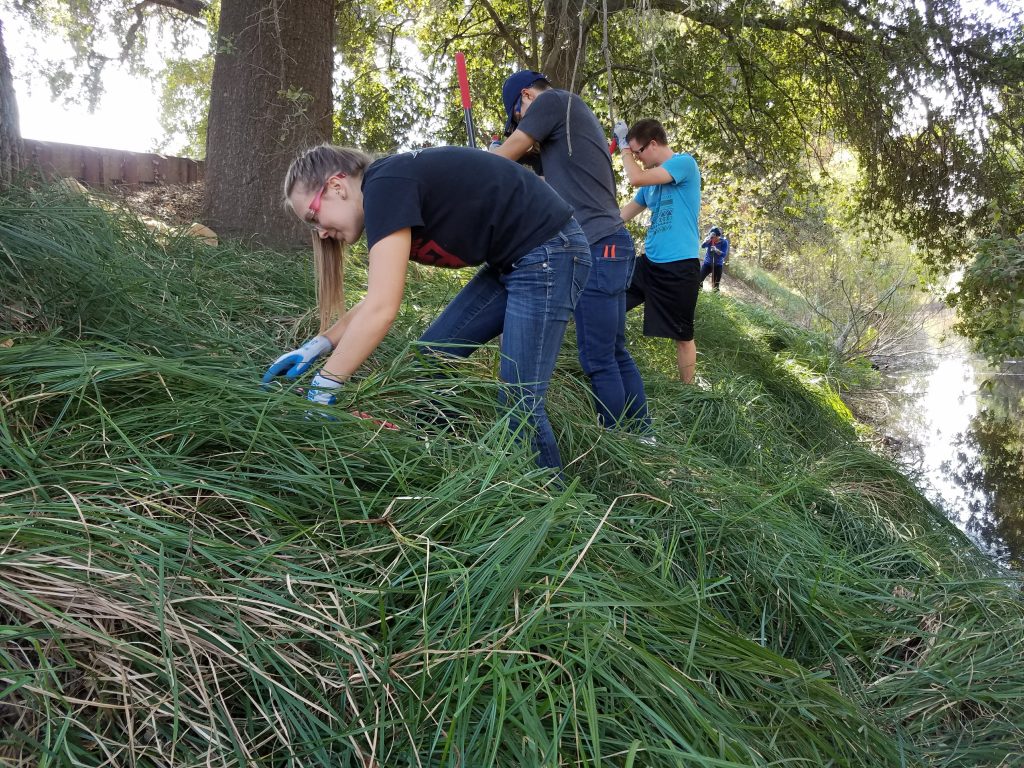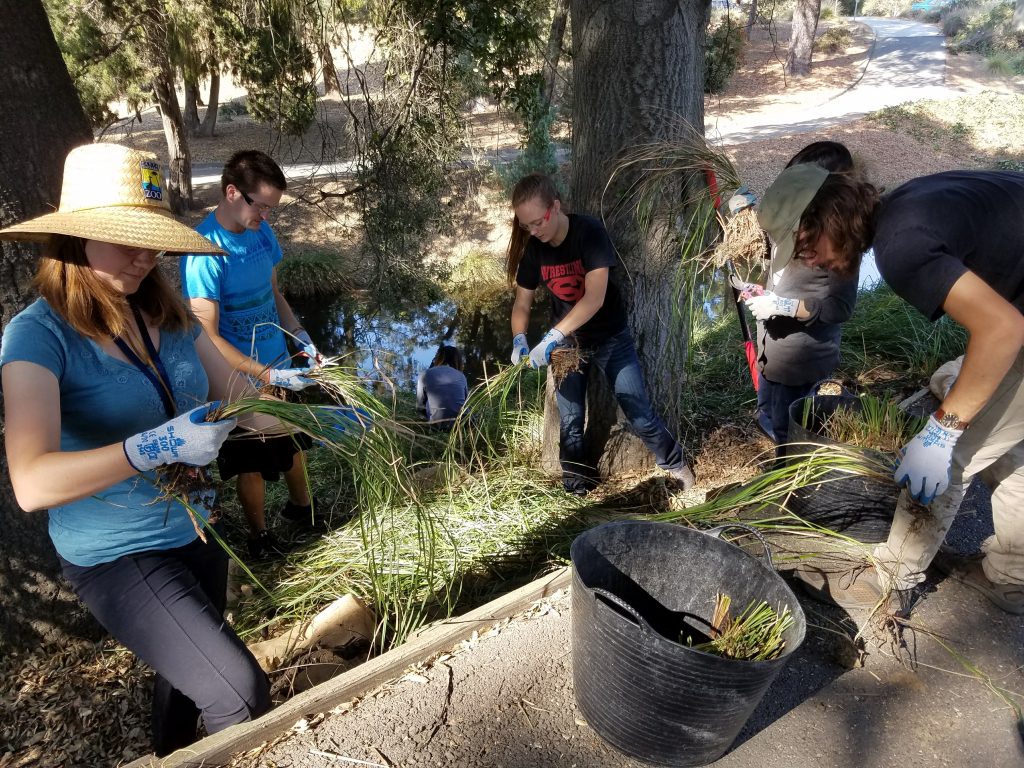 LEARN MORE
SEE A VIDEO of how the combination of pumps and weirs will help break of algal and duckweed mats on the surface of the water in this area.
VISIT the Arboretum Waterway Maintenance and Enhancement Project website.
Category
Tags