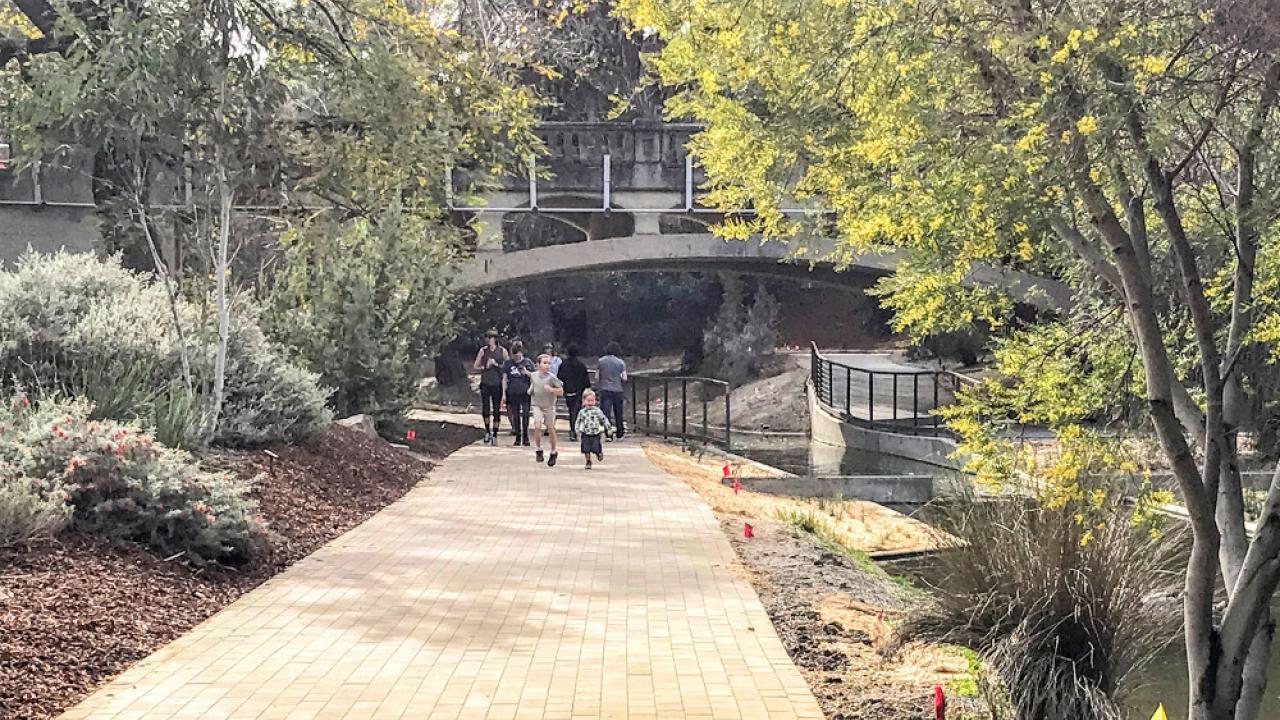 By Nina Suzuki, Waterway Steward
Paths are open!
Come see the new "yellow brick road," the accessible path along the south side of the Arboretum Waterway from the east end Arboretum GATEway Garden to the T. Elliot Weier Redwood Grove. Now that Phase 1 of the Arboretum Waterway Maintenance and Enhancement Project is nearly finished, the paths on both sides of the waterway are open again.
Ramp coming soon
A new accessible ramp will bring visitors from the intersection of Old Davis Rd. and Arboretum Drive to the path along the waterway. We're putting the finishing touches on the handrail here and expect to open this up soon.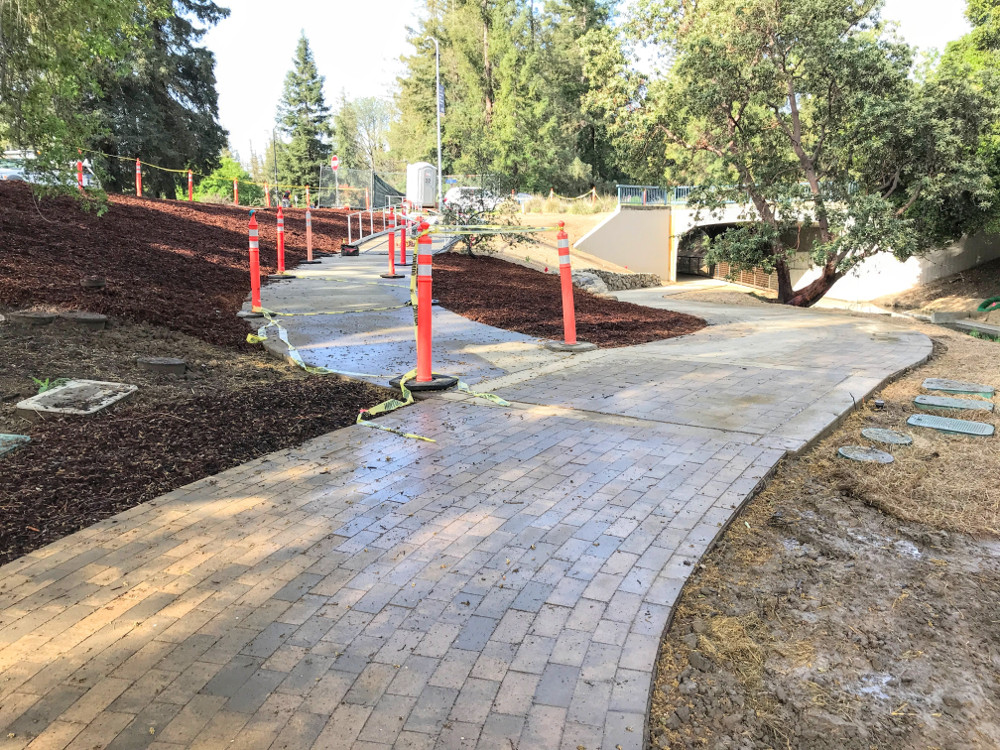 Water is flowing
The pump is on and water is flowing through Phase 1. At each weir, the surface of the water moves more quickly and you can see a small waterfall where the water is aerated as it tumbles over the weir. Birds, fish and people seem to be attracted to these features. Check out this sighting:
These Carp are a type of fish that are not native to our watershed, but are able to live in the Arboretum Waterway. They move freely between the weirs and throughout the waterway. These carp seem to be spawning.
FOR MORE INFORMATION visit the Arboretum Waterway Maintenance and Enhancement Project page. And stay tuned for Phase 2!
Category
Tags