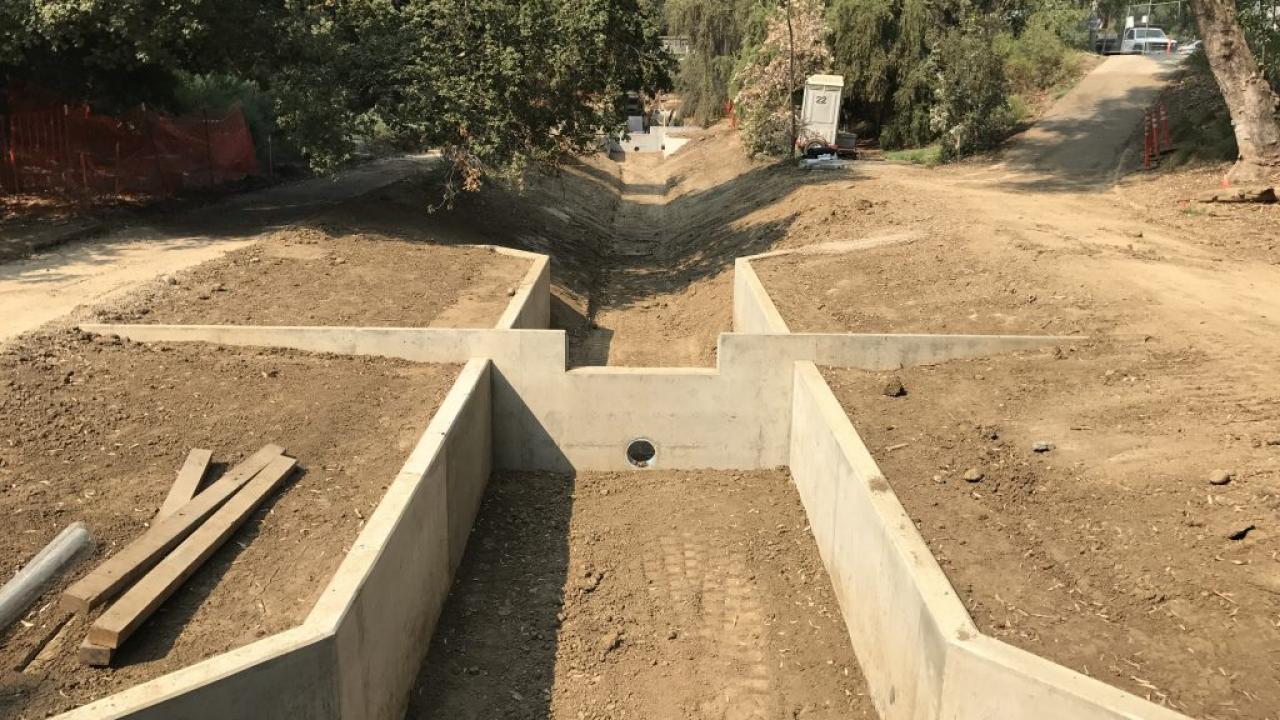 by Nina Suzuki, Waterway Steward
Weir Getting Closer
Four out of the five weirs for Phase 1 of the Arboretum Waterway Maintenance and Enhancement Project are complete, and the last weir should be finished by the end of September. This means we are very close to being able to return water to the channel and watch the water flow over the new weirs and through the wetland plantings.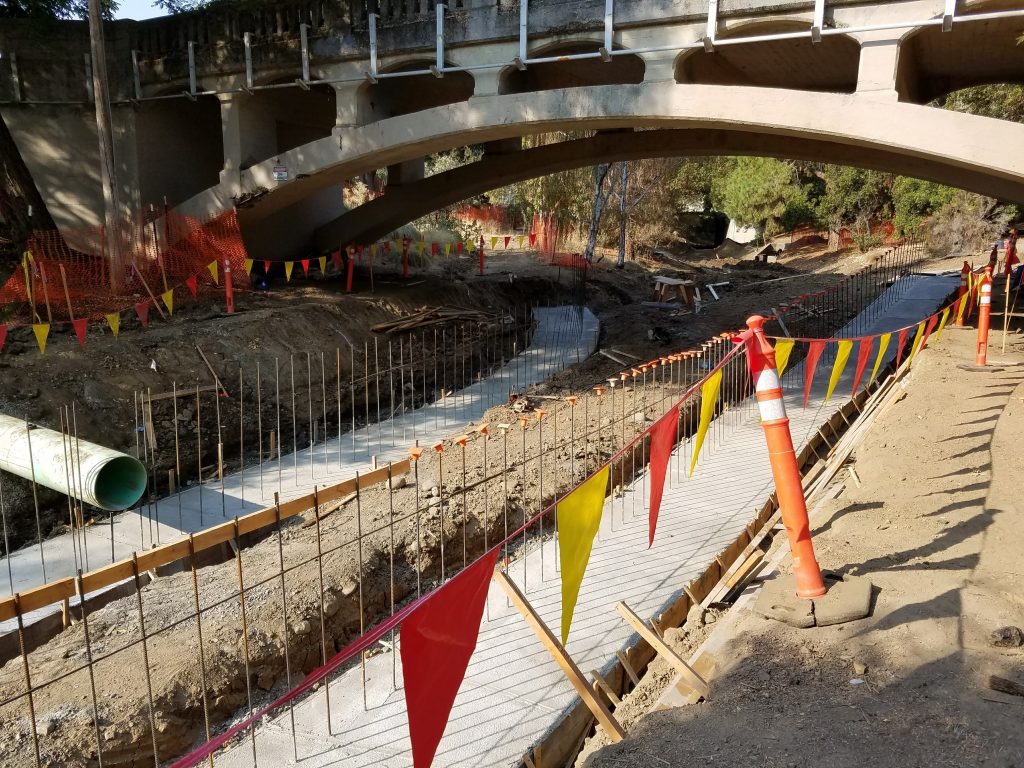 Path Closure Updates
The Wyatt Pavilion Footbridge will remain open – you have a great view of the fifth weir from this bridge. A portion of the north pathway west of the Wyatt Footbridge will remain closed until Sept. 29th.  By the end of September, when the work in the waterway is complete, the fencing in the Redwood Grove will be removed. However, the pathways from Old Davis Road east to the East End GATEway Garden will remain closed for new pathway construction until November 22nd. (See map of path closures.) You are going to love these new, universally accessible paths!
New Plantings
We are preparing to plant more than 10,000 native sedges and rushes along the water's edge to hold the soil in place and provide wildlife habitat and beauty in the Arboretum. The Waterway Stewardship Learning by Leading Co-Coordinators and I are currently interviewing UC Davis students for the first quarter-long internship that will focus on this re-vegetation, as well as water quality and wildlife monitoring of the waterway.
Category
Tags