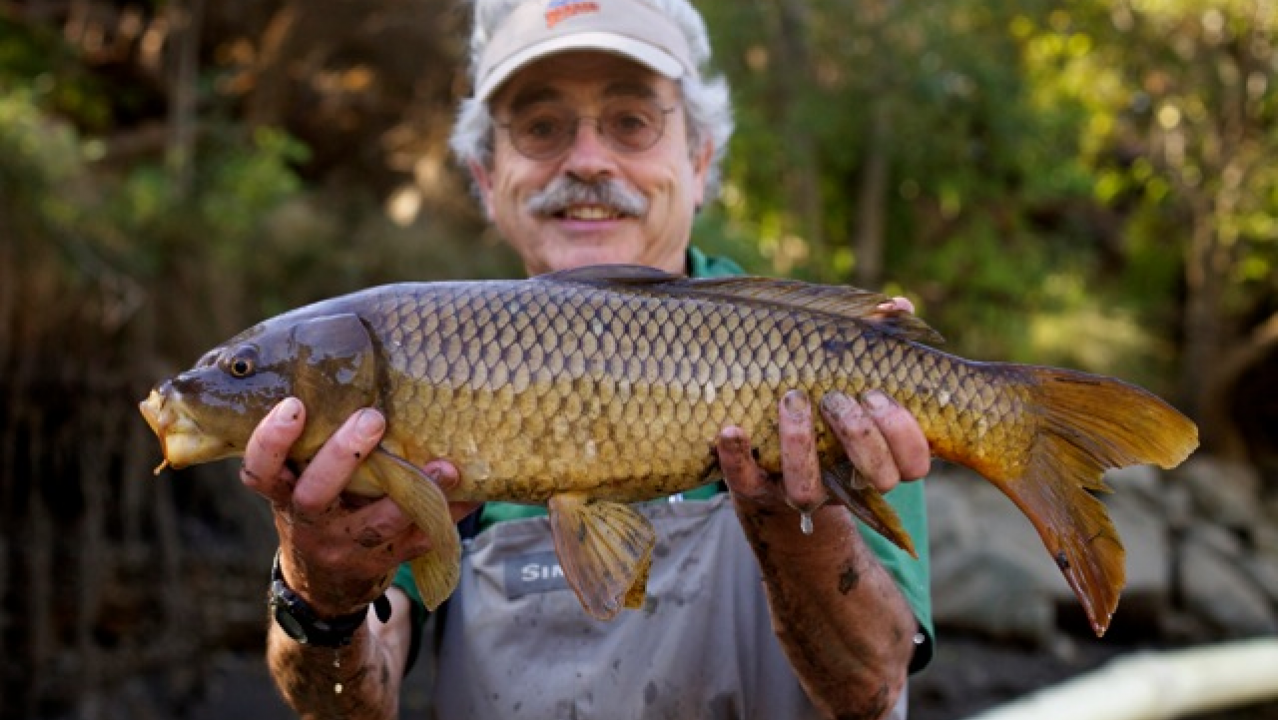 Carp Research in the Arboretum Waterway
Undergraduate researcher Kim Luke with the Center for Watershed Sciences is working with the Arboretum and Public Garden to conduct an experiment about how different fishes in the Arboretum Waterway may influence water quality. She is particularly interested in how one kind of fish, common carp, influence algal blooms.
What we know
The warm, high nutrient, slow moving water in the Arboretum Waterway has produced significant algal blooms. These algal blooms can be unsightly, smelly and potentially toxic, depending on the type of algae. Phase 1 of the Waterway Maintenance and Enhancement Project has improved water quality in the east end of the Waterway with water circulation. However, projects to add water circulation and other improvements along the remaining 1.2 miles of Waterway are still in progress.
Common carp and their close relatives are considered ecosystem engineers due to their natural tendency for bioturbation. They continuously uproot vegetation and kick up benthic substrates, which introduces trapped phosphorus from the sediment into the water, making it available for growing algae. Previous research in Midwestern lakes found that when carp biomass (mass per unit area) exceeds a certain threshold, major algal blooms occur.
The experiment
Kim Luke received a UC Davis grant from The Green Initiative Fund to conduct a survey to estimate the populations and biomass of fish in the Waterway. Researchers will use multiple fishing techniques to capture, identify, weigh, tag and release the fish.
If carp biomass exceeds the threshold, they will install fences to exclude fish from parts of the Waterway. They will use these fenced exclosures to demonstrate the influence of carp on water quality by measuring phosphorus and algae both inside and outside the fenced areas.
Why it matters
This experiment will help us better understand the factors that are influencing algal blooms in the Arboretum Waterway. If the exclosures demonstrate that removing carp reduces available phosphorus and algal blooms, we can use this information to improve our management of the Arboretum Waterway.
Category
Tags