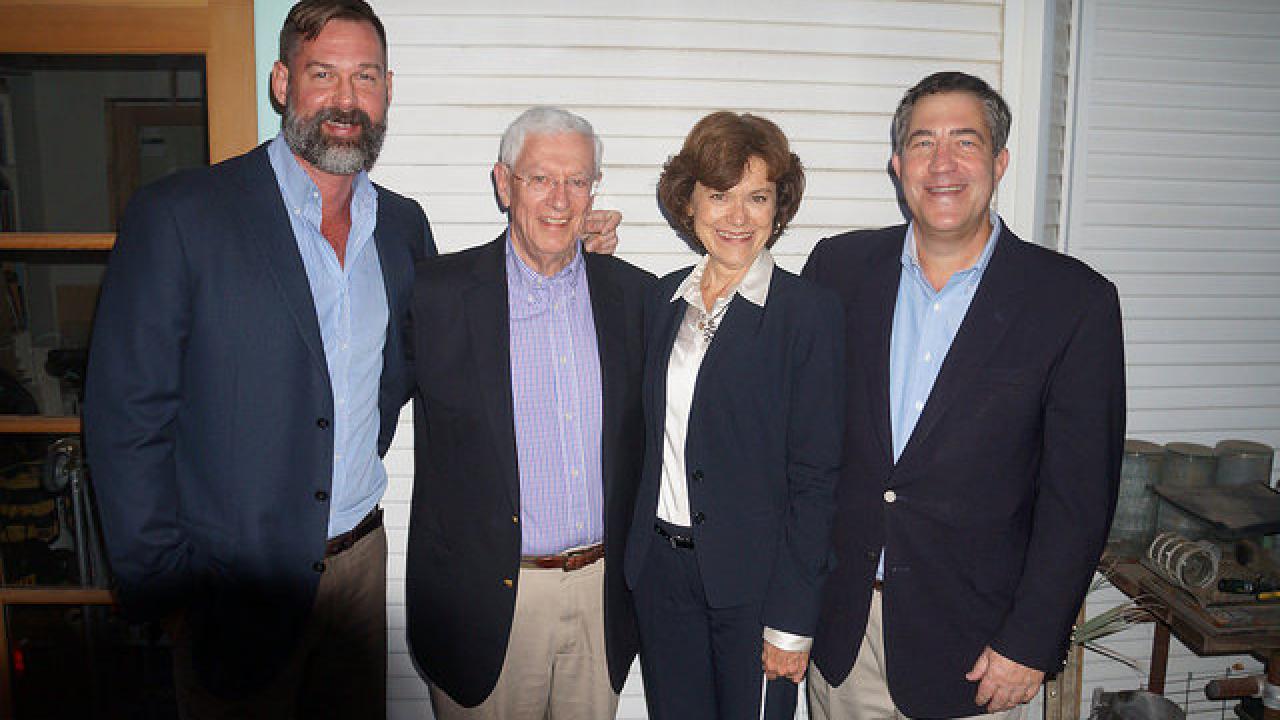 Kathleen Socolofsky, assistant vice chancellor and director of the UC Davis Arboretum and Public Garden, received the first leadership award granted by the Excelerate Foundation, an organization that supports nonprofits that motivate positive social change. The award honors her work creating an innovative and transformative model for university and public gardens worldwide.
"Our goals are similar; the Excelerate Foundation believes that healthier, more educated, and better connected local communities are a means to a better nation and world," explains J. Alexander Sloan, chairman and president of the Excelerate Foundation.  "We believe the way Kathleen is leading her team, the students and community to 'co-create' the campus is a model worth exploring and developing for other campuses and communities worldwide.
This leadership prize comes two years after another grant from the Excelerate Foundation which allowed the UC Davis Arboretum and Public Garden to expand its ability to seek foundation funding and capture the diverse ways it utilizes partnerships with students to transform the campus landscape into an inviting, interactive, sustainable showcase, and outdoor museum for UC Davis.
"When someone does an outstanding job as a leader in an organization we work with, we want to award them individually," says Ernest Lewis, member of the Excelerate Foundation board. "Kathleen is ahead of the curve. The Smithsonian, university and college gardens nationwide, as well as the museum and public garden world are taking notice of the power of programs like the UC Davis GATEways Project and  Learning by Leading. The UC Davis Arboretum and Public Garden is onto something and we want to help position them to take what they've created to the next level."
In addition to the award, Socolofsky received a check for $5,000, a small portion of which is for use solely at her discretion, the rest is for unrestricted use within the organization. It's no surprise that Socolofsky plans to use the funds to further the Arboretum and Public Garden's position as a leader in the outdoor museum arena worldwide.
READ MORE IN UC DAVIS DATELINE
EXCELERATE FOUNDATION The Excelerate Foundation supports nonprofit organizations that motivate positive social change and community development at the local level. They engage with organizations that address pressing problems and opportunities in health and healthcare services, social entrepreneurship, community development, and environmental education. They seek healthier, more educated and better connected local communities as a means to a better nation and world. For more information visit: http://www.excelerate-foundation.org/
Category