Edible Landscaping Has Their Produce Covered
On Friday, November 1, 2019, students from our Learning by Leading Edible Landscaping program were hard at work ensuring that campus produce did not go to waste. 
The students installed garden netting or a row cover to one of their raised beds in the UC Davis Good Life Garden to prevent aphids and cabbage worms getting to their crops. The hope is that this preventative measure will allow the group to donate more produce to The Pantry for the campus community to partake in.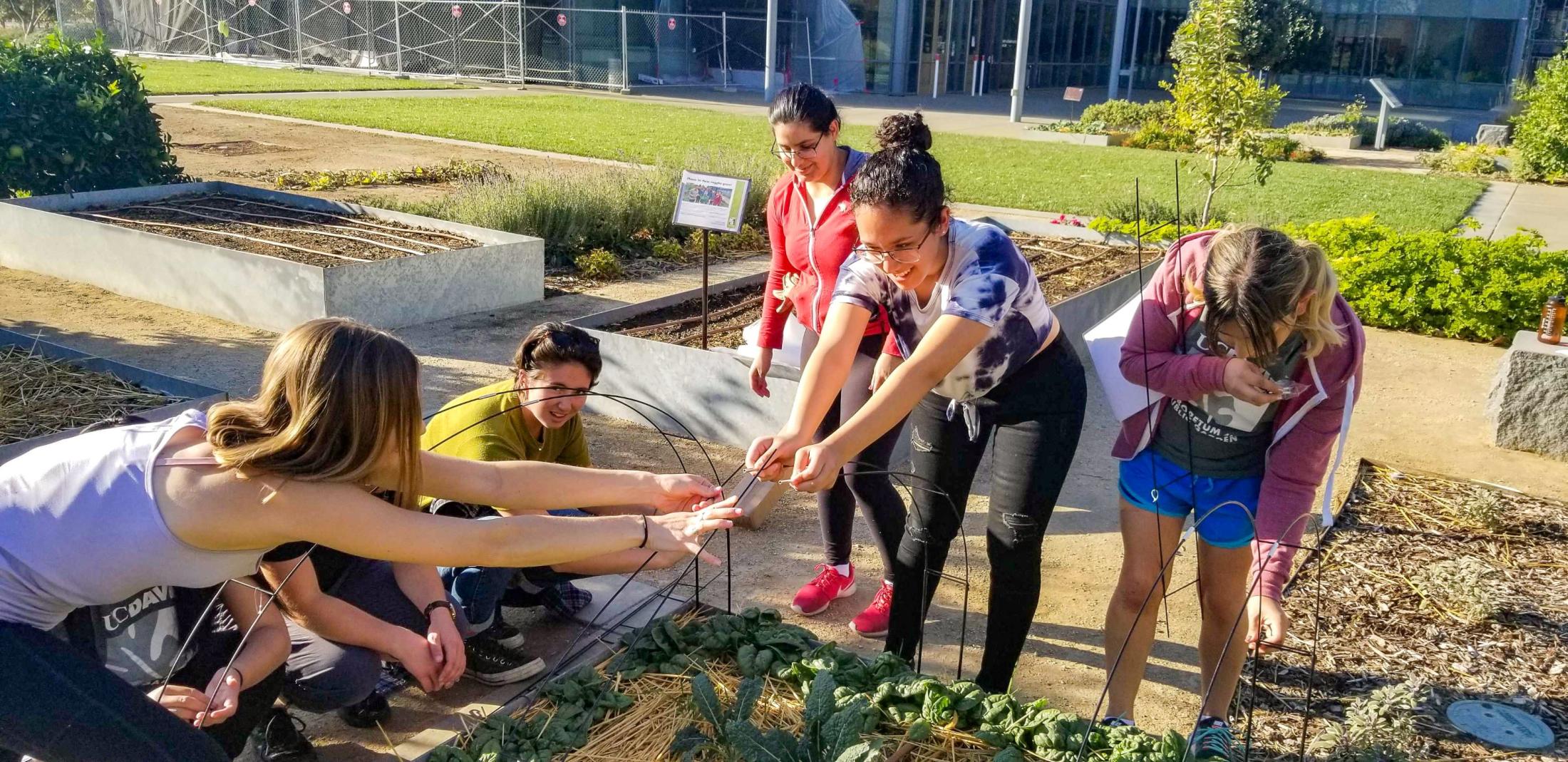 The group will be monitoring the row cover over the course of the season, and see if it is worth investing in for all their sites, and if the cover can be adjusted in any way to be more effective. The project is part of Edible Landscaping team's goal to weave more integrated pest management into their program in addition to planting, growing, and harvesting the veggies and herbs.  
"One of the cool things is that this was truly a 'Learning by Leading' experience," said co-coordinator Marjorie Rhodes, "Taylor, the other co-coordinator and I didn't know anything about setting it up, and so with our interns we were figuring things out by working together." 
Primary Category
Tags