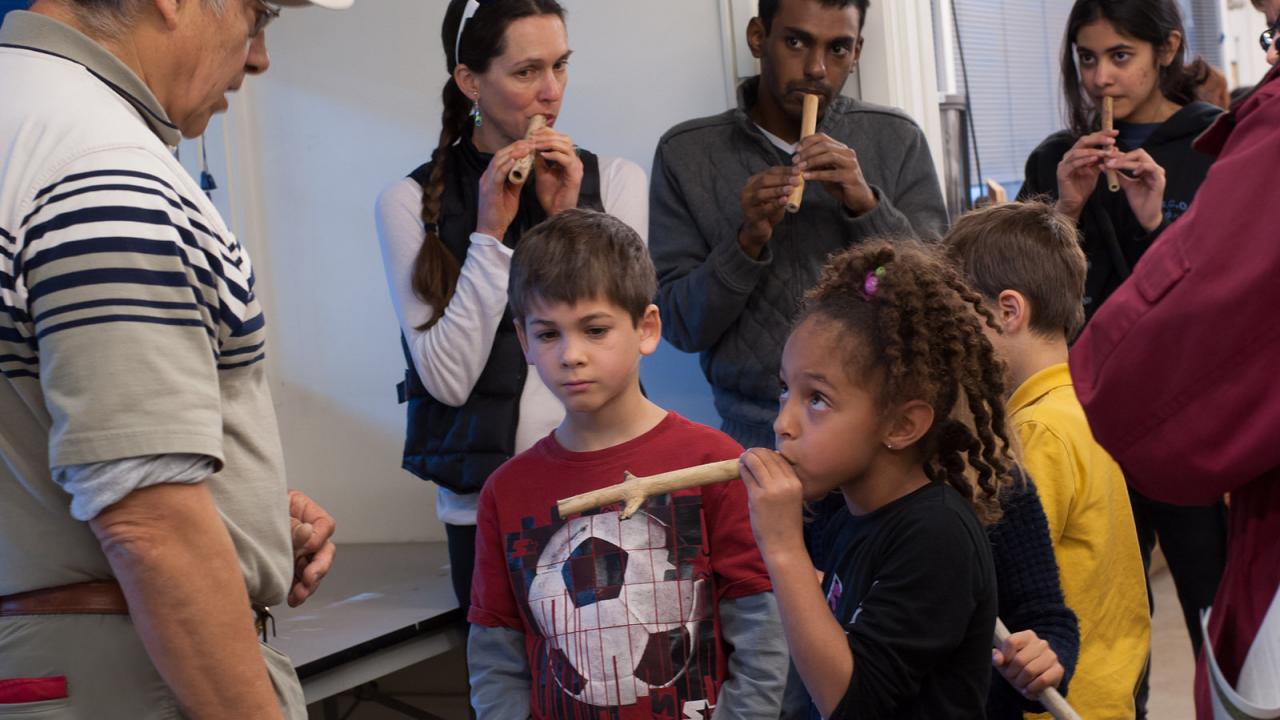 by Saddy Preza Zavaleta, communications intern
The UC Davis Arboretum and Public Garden invites the community to join East Bay Regional Parks Docent Antonio Flores as he shares the culture of Native Californian flute making while demonstrating how to make and play your own elderberry flute. This is a free event for the whole family, taking place Sunday, February 24 at 1 p.m. in Environmental Horticulture 146
For Native Californian tribes, elderberry flutes were an important part of making music–the sweet, smooth tunes created by the flute enriched their festivities. The first step in the flute-crafting process is choosing the right wood and the marrow-like softness of an elderberry branch's hollowed pith make it the material of choice.  Partake in this traditional form of playing music while learning more about the endangered elderberry beetle and bush. 
"Antonio is an amazing, patient and talented individual who enjoys showing children and adults alike how to make and play the flute. His engaging presentation about the elderberry beetle brought so much awareness to his audience. We are very thankful for this workshop," says Carmia Feldman, a mother of two young girls, and assistant director of the UC Davis Arboretum and Public Garden.
Antonio Flores has combined his passion for playing the flute with his knowledge about the endangered elderberry beetle to create a wonderful learning environment for people of all ages.
Organizers ask that adults supervise their young children and that attendees bring a sharpened pocket knife if they have one. All materials will be supplied.
For more information, parking suggestions and directions visit the UC Davis Arboretum and Public Garden's website or call (530) 752-4880.
Category
Tags