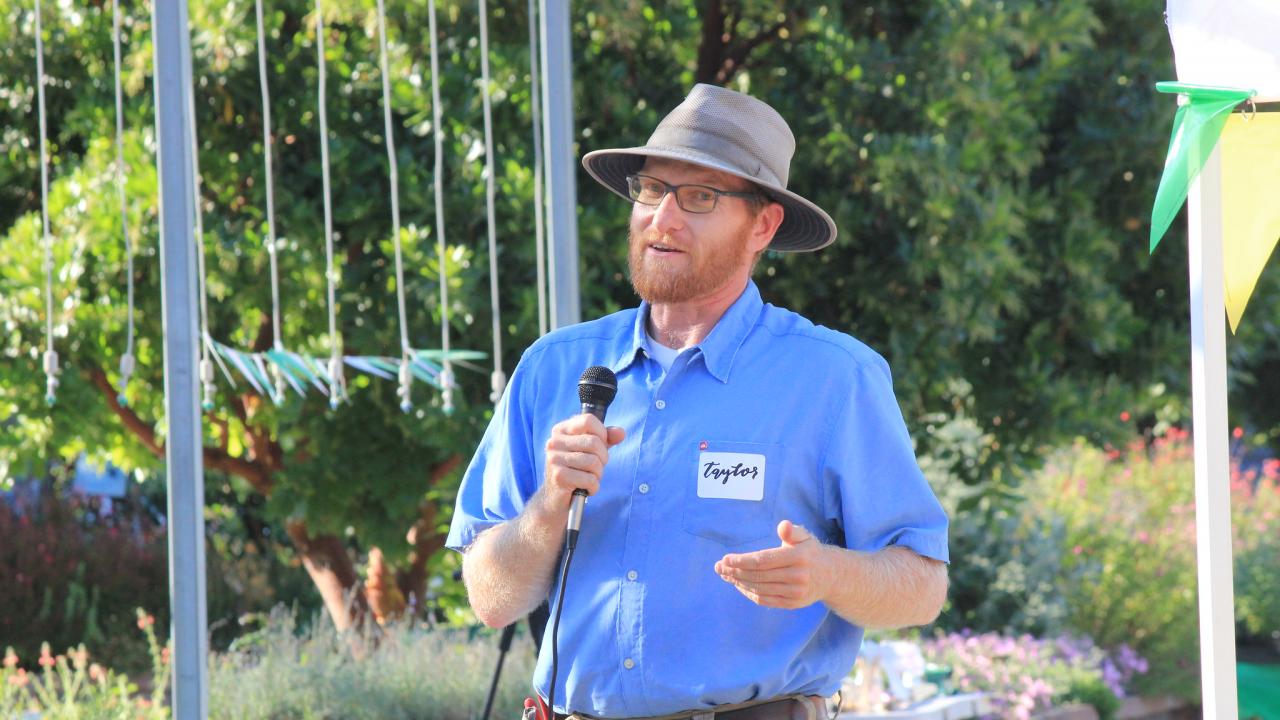 "Some plants that do not have invasive tendencies in certain climate zones thrive in California's climate and become ecological nightmares in our watersheds and wild spaces," Lewis said. "I'm glad to be a part of the struggle against those trends." 
Lewis' spot on the committee was held by Ellen Zagory, recently retired director of public horticulture at APG. Like Zagory, Lewis will be involved in choosing what plants go on PlantRight's invasive plant list—which is updated annually—as well choosing which plants are suggested as alternatives to the invasive species. 
"We are fortunate to have the garden spaces around UC Davis where plants can be monitored and we ascertain whether or not they will become problematic. We successfully grow many hundreds of different taxa of plants and there is always a better alternate plant choice than planting a known invasive species," Lewis said. 
Category
Tags