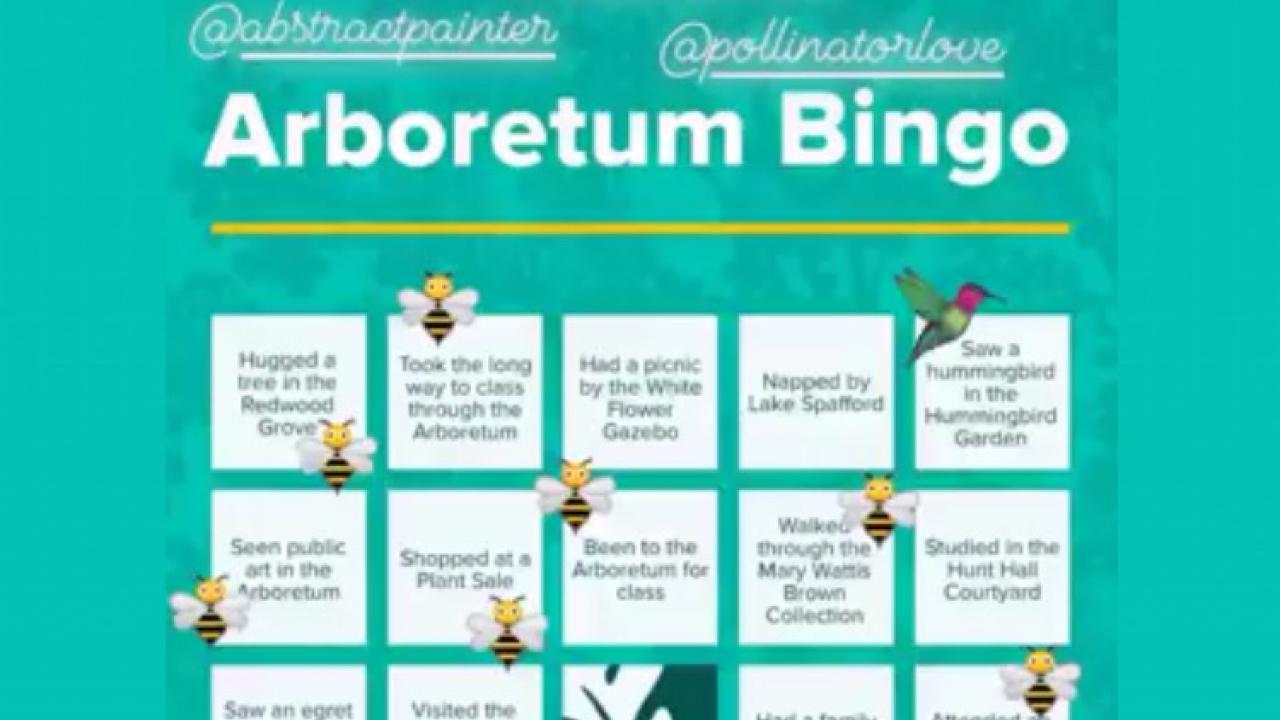 If you miss the UC Davis Arboretum and Public Garden as much we do, fill out our Arboretum Bingo card! Remember all your fun memories at the Arboretum, and maybe add some new activities to your own bucket list along the way!
How to Play:
1. On your mobile Instagram app, visit our Instagram home page @ucdavis_arboretum. 
2. Click on the Instagram Highlight, "Bingo." 
3. Screenshot the blank Bingo template. 
4. Create your own Instagram Story to mark up your bingo card. Get creative! You can mark your bingo card using emojis, drawings, and more. 
5. Before you post the final product, tag 5 friends to join in.
6. When you're done, make sure to post a clean version of the template after, so more people can play!
Tag us in your posts @ucdavis_arboretum, so we can feature your bingo card. Find the template in our Highlights on Instagram or download the template HERE.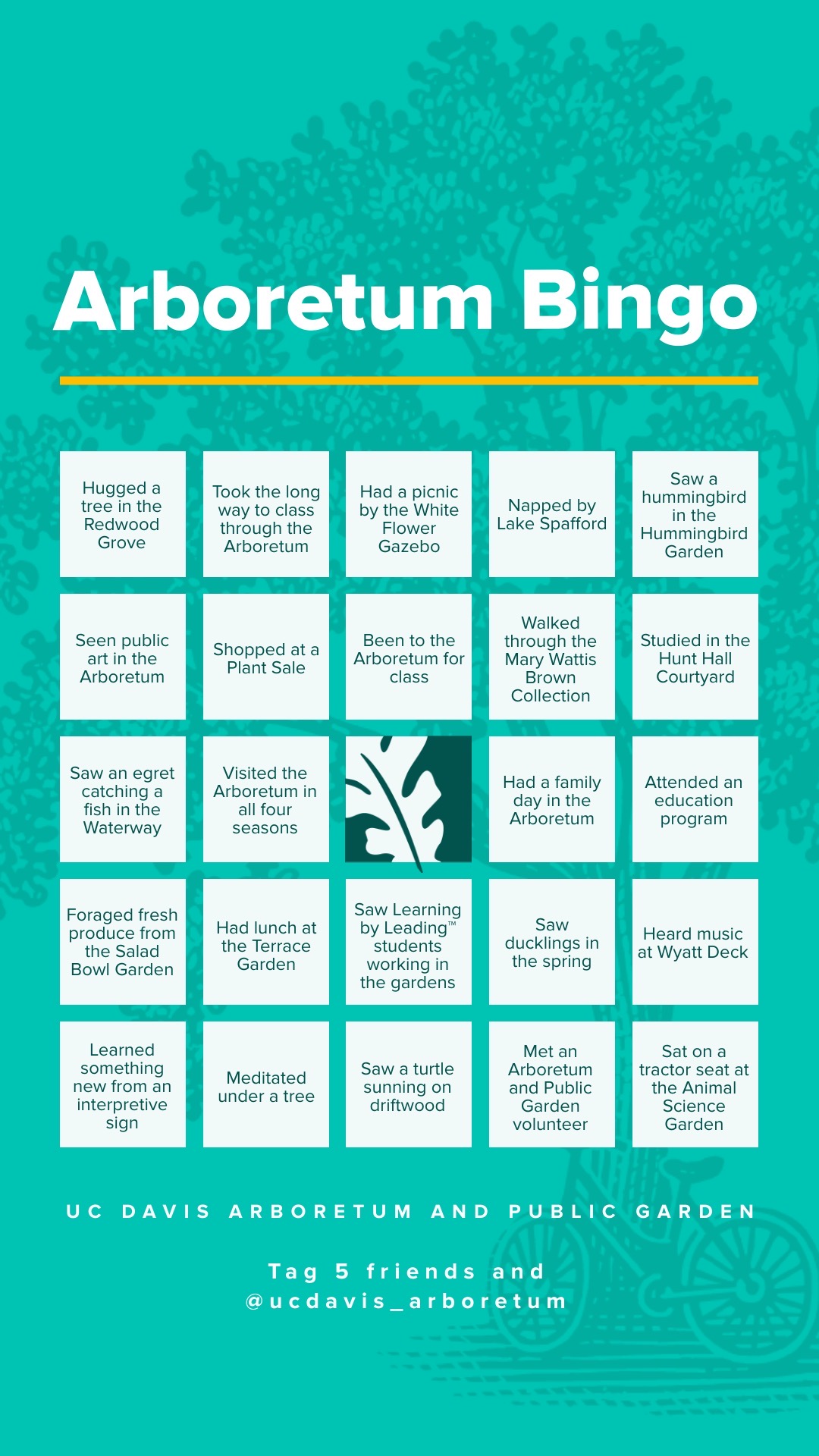 Category
Tags