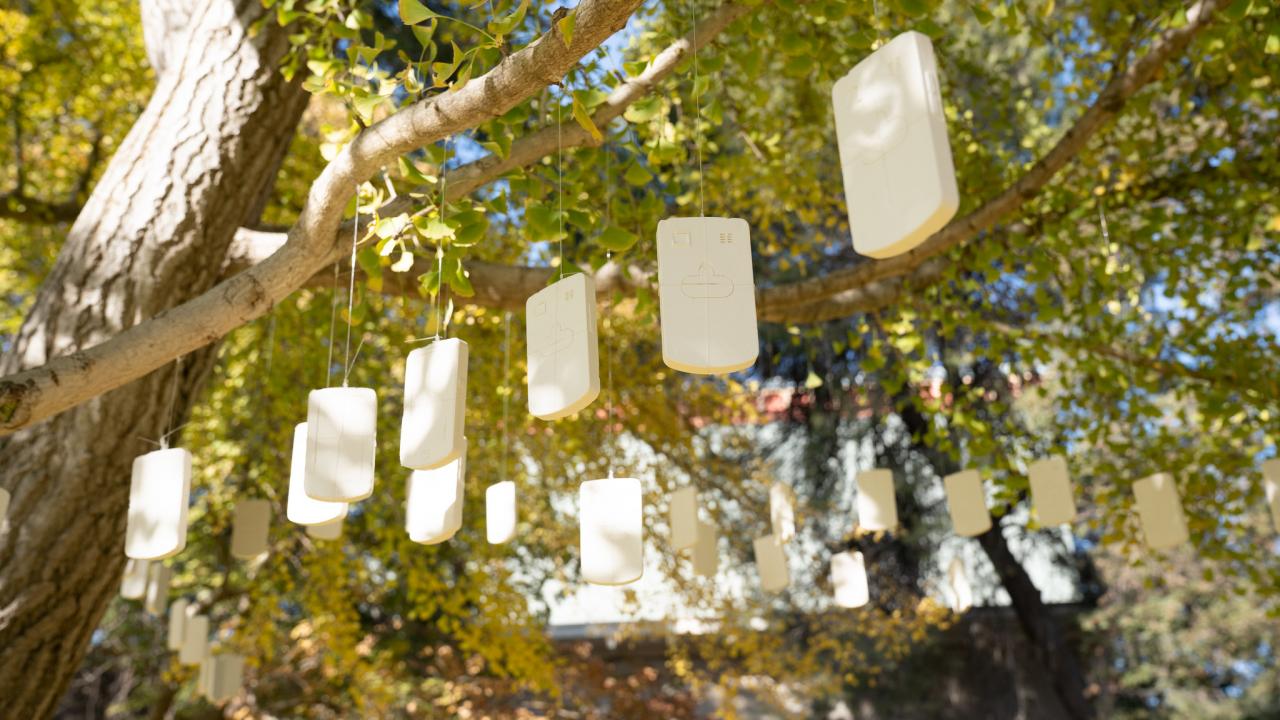 Season to season, the Arboretum's East Asian Collection is a popular area for students and community members to take a break from the hustle and bustle of campus life and enjoy our beautiful campus environment.
Rocio Perez, art studio major and student in Professor Robin Hill's Intermediate Sculpture class (Art 151) is utilizing this backdrop for an art installation created from paster and fishing line entitled "Addiction, 2019." Learn more below about this exhibit in the artist's own words.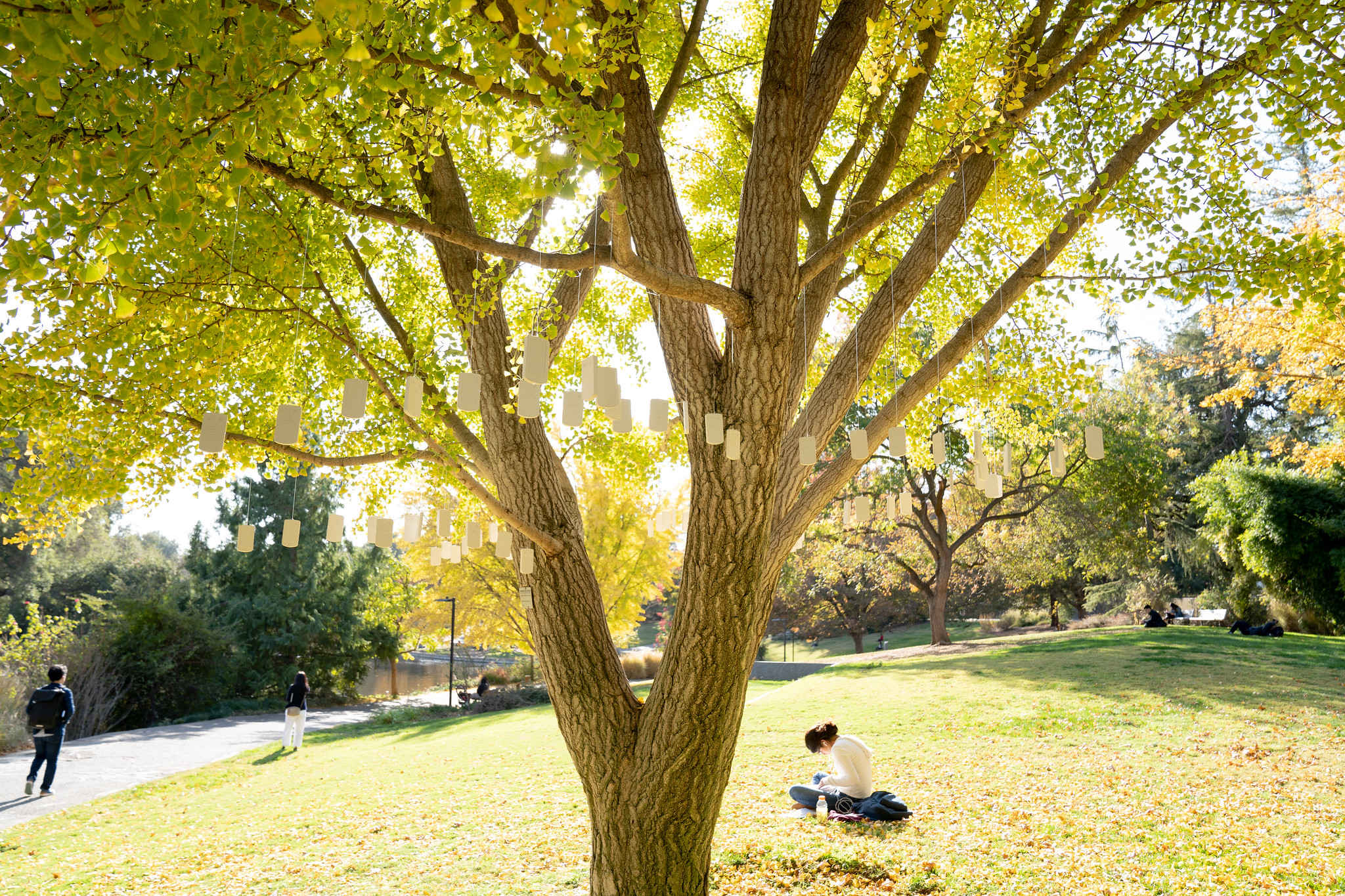 Addiction, 2019

I have chosen a smartphone as my object of choice and the issue I am exploring is our overwhelming use and dependence on technology, specifically smartphones.

Our obsession with these devices is starting to resemble an addiction. In the extreme cases, this dependency can lead anywhere from social anxiety to car accidents. The tendency to rely on our phones is creating a general lack of awareness of external environments and surroundings, including aversions to real-life social interactions. And now that there is an abundance of convenient services such as online shopping or food delivery, it is even decreasing our physical footprint. This is why I have decided on displaying this installation in the Arboretum. These plaster cell phones are ghosts/shells that serve no purpose since they don't actually work because they are not real phones. The lifelessness of these phones will hopefully allow the view to tune into the actual life around them:  the trees, plants, animals and people that are always present here. By creating this contrast, I hope to draw the viewer's attention to nature and the life that exists outside of the phone screen. 
On view from November 12 - December 13.
Questions? Comments? Email: rocperez@ucdavis.edu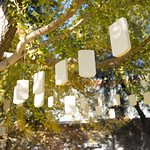 Addiction, 2019
Click here to see more photos of the artist's installation.
Category
Tags