Re-envisioning the UC Davis Good Life Garden post construction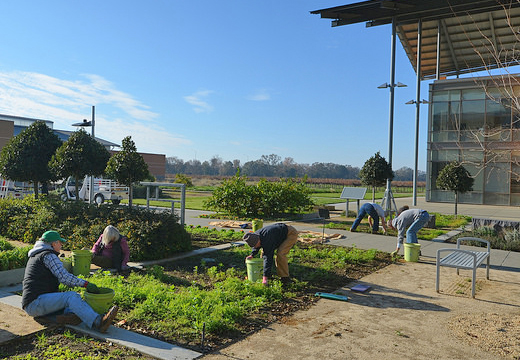 The courtyard of the Robert Mondavi Institute for Wine and Food Science, home to the UC Davis Good Life Garden since 2008, quickly became a popular venue for weddings and high-profile university events thanks to the gorgeous, well-maintained, ever-changing edible landscape. Recently however, a nearby construction project necessitated the removal of many of the edible demonstration planting beds. As a result, we are taking this time to re-imagine the garden, how it can more fully integrate student education, academic partnerships and community engagement.
For starters, students in our Learning by Leading Edible Landscaping program have designed, planted and are maintaining a few of the plots located here. As a result of their leadership, as well as previous participants in our Learning by Leading Program, they will be harvesting the produce grown here and donating it to the The Pantry – a student-run organization that works to ensure no student ever has to miss a meal or go without basic necessities for financial reasons.
Secondly, our staff is working to build a dedicated volunteer team to care for this high-profile, extremely ornamental demonstration garden. In the meantime, gardening staff and current Arboretum volunteers are keeping this location as tidy as possible.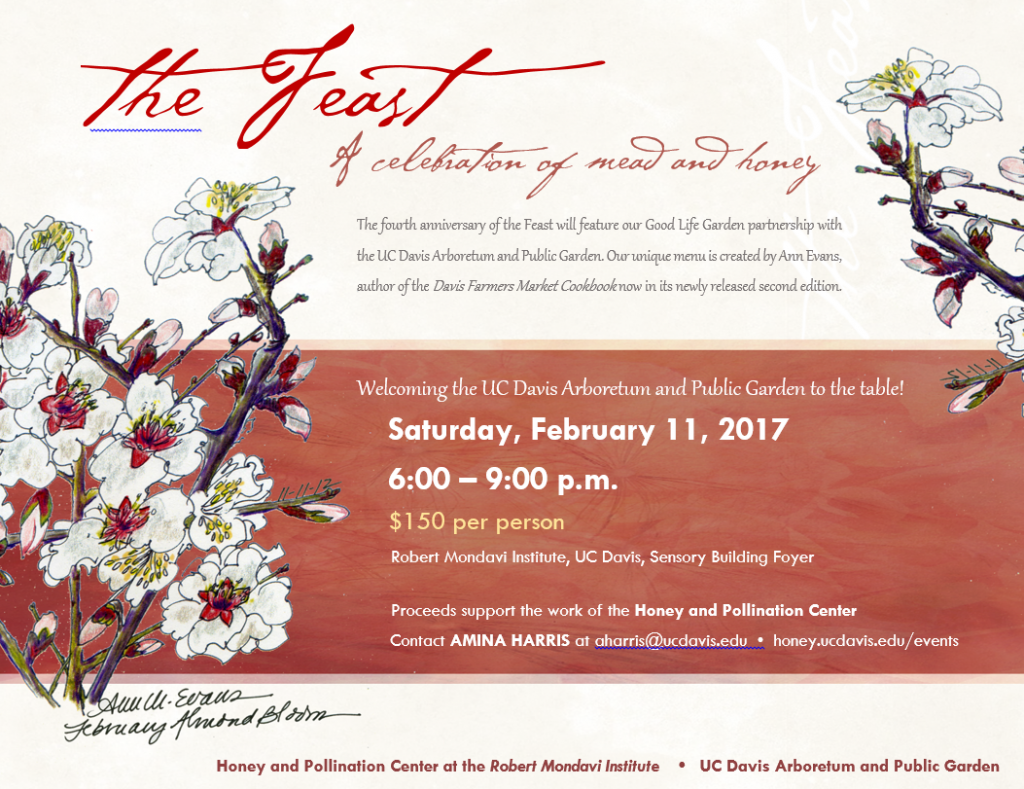 Lastly, and most exciting, we are partnering with the UC Davis Honey and Pollination Center to re-envision a portion of the landscape as a kitchen garden complete with pollinator-friendly demonstration plantings, low-water use irrigation concepts, educational signage, and possibly a beehive!
If you are interested in supporting this collaboration, you might consider attending a fundraising event for the UC Davis Honey and Pollination Center called "2017 Feast: A Celebration of Mead and Honey."  The evening includes mead cocktails, hors d'oeuvres, music, and a seasonally inspired menu created by Ann Evans, author of the Davis Famer's Market Cookbook. Tickets are $150 per person and proceeds go to support the work of the Honey and Pollination Center.
Primary Category
Tags