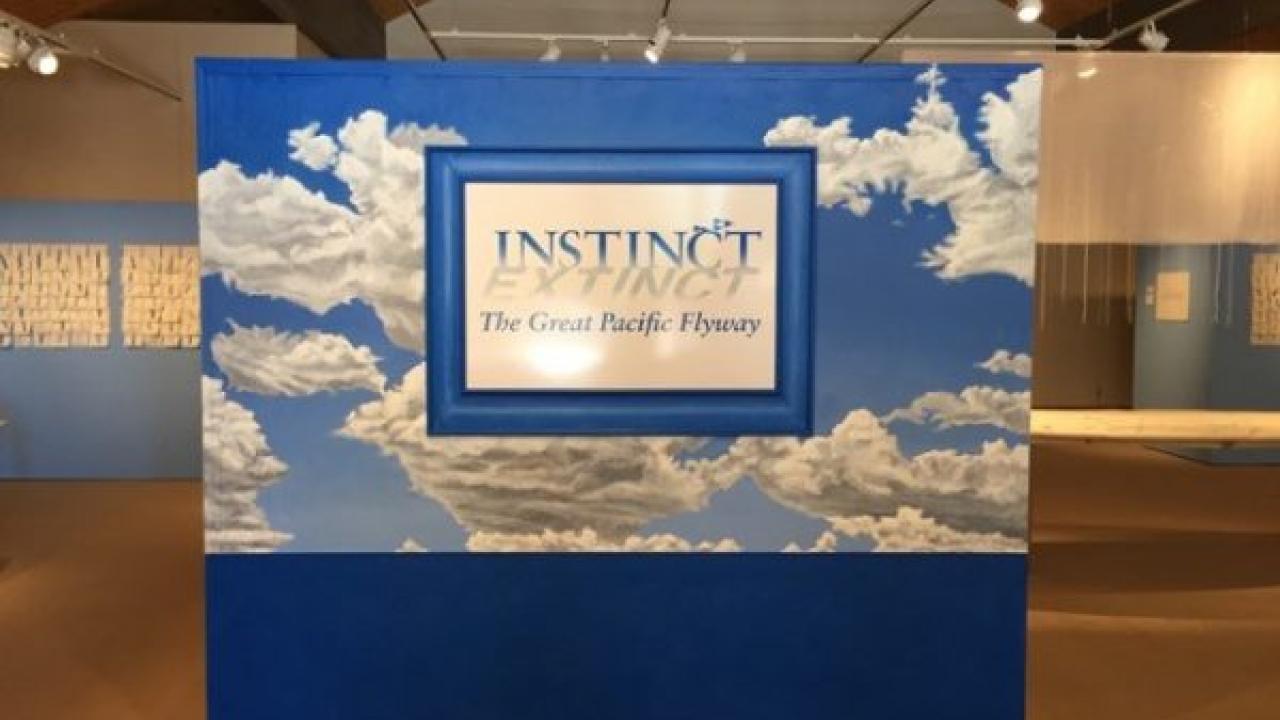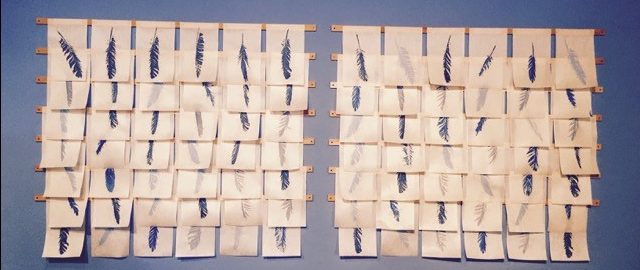 Late spring, 2016, the Arboretum Ambassadors created about 100 acrylic feather prints on parchment, with the supervision of Design Professor Emerita Ann Savageau. These prints have now  become a part of the Instinct/Extinct— a multi-disciplinary art installation that explores and celebrates the biology, beauty and bounty of the Pacific Flyway, a major north-south flight path for migratory birds in America that extends from Alaska to Patagonia.  The installation is currently at the Grace Hudson Museum in Ukiah. Next it will go to CSU Stanislaus then arrive at the UC Davis Design Museum in fall, 2017.
At that time the Arboretum Ambassadors will be facilitating a family-friendly Celia Hastings Memorial Art/Science Education event at the Design Museum in conjunction with exhibit artists Ann Savageau & Valerie Costantino, and Elaine Fingerett, academic coordinator, UC Davis Arboretum and Public Garden.
As of right now the event will feature a variety of hands-on activities including an opportunity for attendees to try out model wings and experience what flight might feel like!  The event will also invite participants to discover more about the Pacific Flyway and its conservation, as well as partake in hands-on art experiences.
We hope you enjoy this sneak peek and we will be sure to keep you updated as the event gets closer.
Category