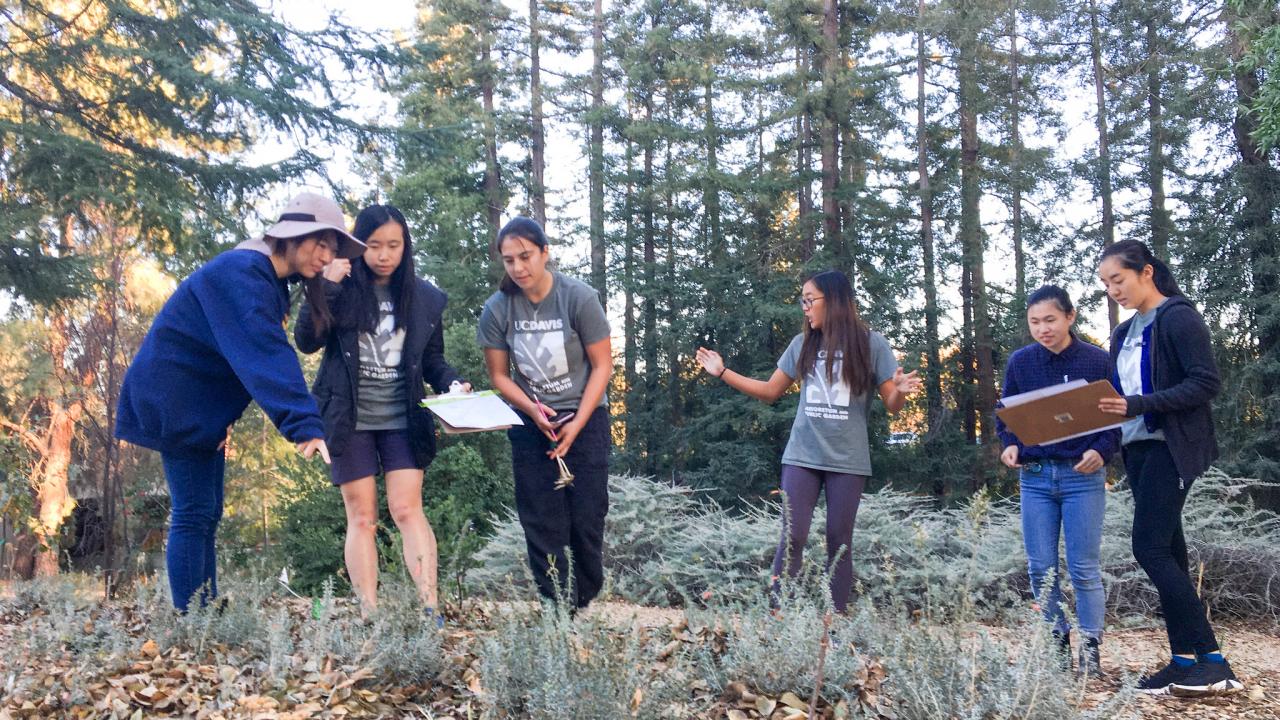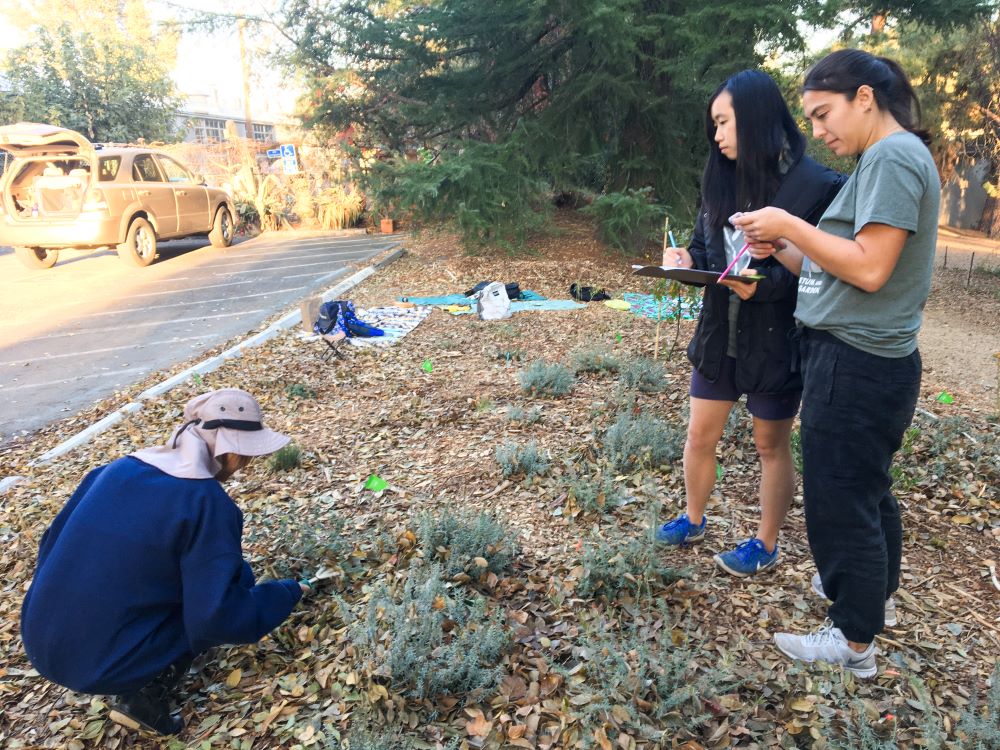 To learn how to map plants in ways that support international conservation efforts, new interns on the UC Davis Arboretum and Public Garden's (APG) Learning by Leading™ Plant Records and Mapping team conducted a field survey of a recent planting behind the Anne E. Pitzer Center, in the Arboretum's North Coast Collection.
The team learned to inventory plants spatially on a hand-drawn field map rendered to scale. Students then interpret their field survey and inventory notes for entry into a special database, IrisBG, that is capable of providing detailed reports of the origins of these individual plants. Such reports are useful to a variety of researchers interested in using collection specimens to answer questions pertinent to their studies. Reports are regularly submitted to Botanical Gardens Conservation International which allows researchers to request report information or plant materials from botanical gardens around the globe.
During the training, interns learn to spatially graph and inventory the collection area unto the field map. They begin by establishing a transect between two fixed points, such as two prominent trees, then establish a grid on either side of the transect. This grid allows the students to accurately plot plants on their field map.
Student co-coordinator Mei Chau, who is studying wildlife fish and conservation biology, says the training day was essential to the internship experience because information vital to mapping and recording plants isn't commonly practiced in coursework. "It's good to go over everything in detail," said Chau, speaking about training the new interns. 
Interns in this program primarily work with data, a fact that Deana Cai, a fourth year, environmental science and management major, was interested in.
"This internship really stuck out to me because a lot of the internships really focused on restoration and planting, but I want to use data to drive and inform our decisions about our plantings," said Cai.
The Learning by Leading™ Plant Records and Mapping team's work conducting field surveys, providing detailed inventory notes and database updates are important steps in ensuring that the Arboretum and Public Garden's records are useful to researchers who dedicate their lives to conservation efforts. In addition, they also help APG conduct tours, harvest plant material from within our collections for plant sale production as well as create plant lists and labels for the public.
Category
Tags