Can Trees from Texas Help Save our Campus Canopy?
Texas Tree Trial Grove Location

Some of the Texas tree trials are located near the Arboretum's Acacia Grove. Find them via this link.
After years of work and research on the Texas Tree Trials Research Project, Arboretum and Public Garden staff and Learning by Leading™ students have started planting test trees at trial sites. These plantings are an exciting development in reaching the project's goal of cultivating a resilient and diverse urban tree canopy for UC Davis and surrounding community in a changing climate. 
The project has previously seen researchers Emily Griswold, director of GATEways horticulture, Abbey Hart, nursery special projects manager, and Learning by Leading™ student apprentice Ellen Sanders-Raigosa travel to Texas to collect hundreds of seeds from trees native to the hot and arid climate that could potentially thrive despite the increasing temperatures and extending drought conditions of the Sacramento Valley region.
With the support of the Saratoga Horticultural Research Endowment and The Green Initiative Fund as well as student leadership from our Learning by Leading™ Urban Tree Stewardship team, the seeds collected in Texas were then propagated at the Arboretum Headquarters Nursery until they were ready to be planted at the first field trial site in the Arboretum, north of the campus entry kiosk. The Urban Tree Stewardship team planted the first 27 trees at the site last year and led the planting of an additional 78 trees this winter. The ultimate goal is to plant three specimens of each of the 40 species collected. This will provide a wonderful opportunity for visitors to become immersed in observing, learning, and enjoying the trees in one grove while they gain a first-hand understanding of their potential.
---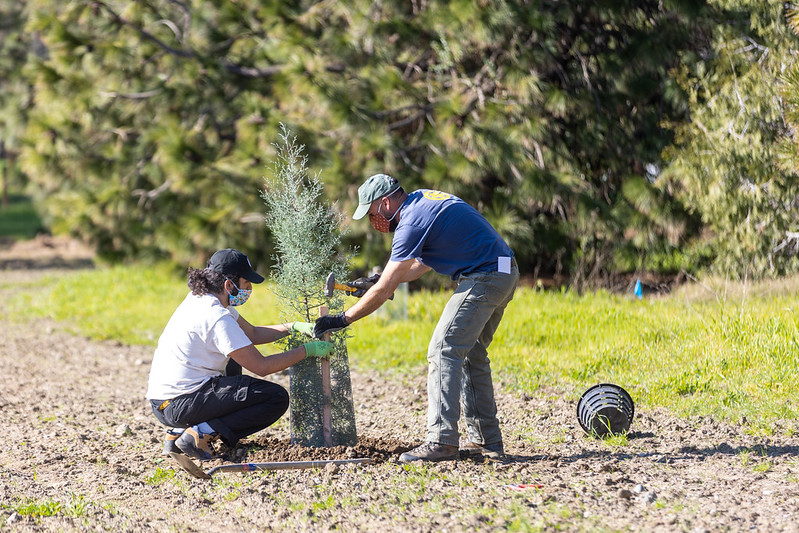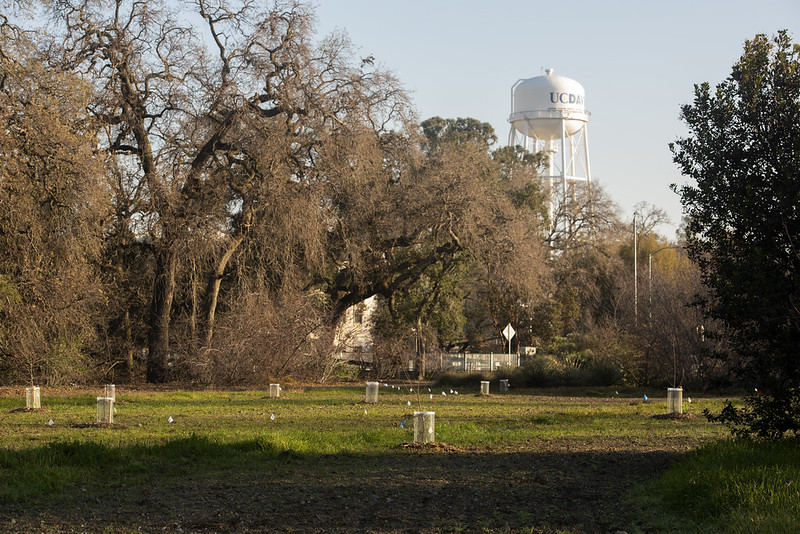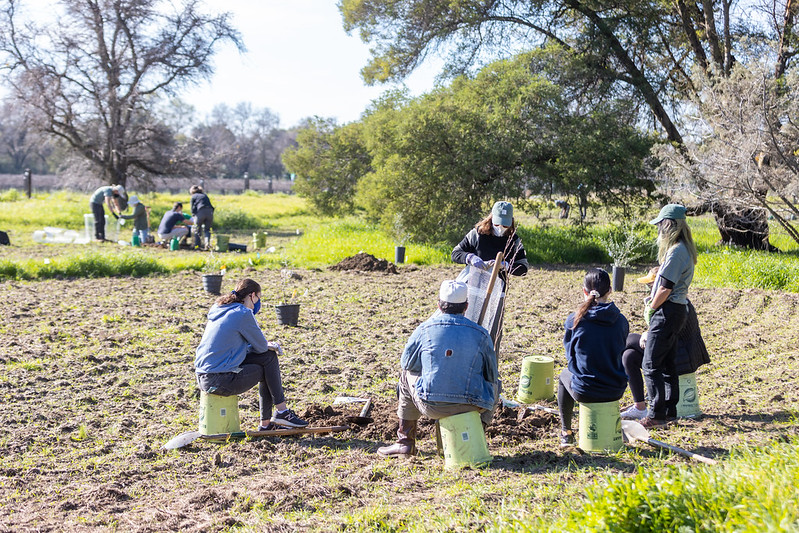 Dozens of white, protective tree cages dot the landscape along Old Davis Road, just north of the campus's main entry off I-80. These young trees are part of a Texas Tree Trial research project led by the UC Davis Arboretum and Public Garden. Browse more images of the field and recent planting by Learning by Leading students. 
---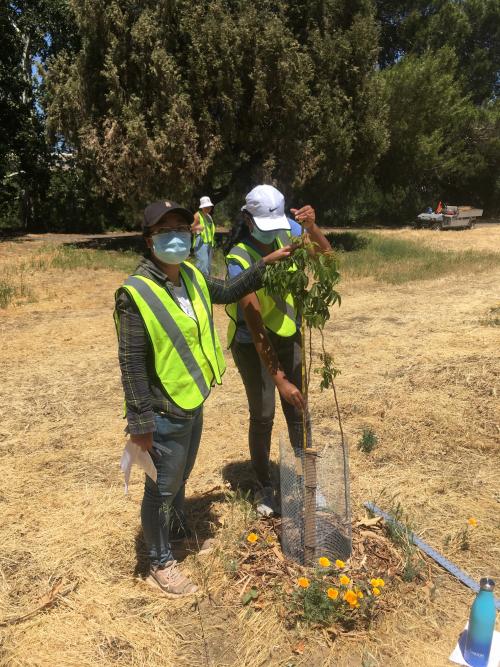 The Urban Tree Stewardship team of students is dedicated to gathering and sharing data collected from this project. These students will monitor and update the Texas Tree Trials database on the drought and heat tolerance, potential issues or hazards, and notable characteristics of these trees in different conditions while also continuing to plant and care for the remaining test trees. 
Through this research, the Arboretum and Public Garden hopes to expand the availability of promising, climate-adapted, and resilient trees to ensure that our beautiful and vibrant tree canopy continues to flourish. So next time you visit the Arboretum and Public Garden, be sure to stop by and enjoy the new planting site with all of the novel trees that will hopefully shade us for generations to come. 
Primary Category
Tags