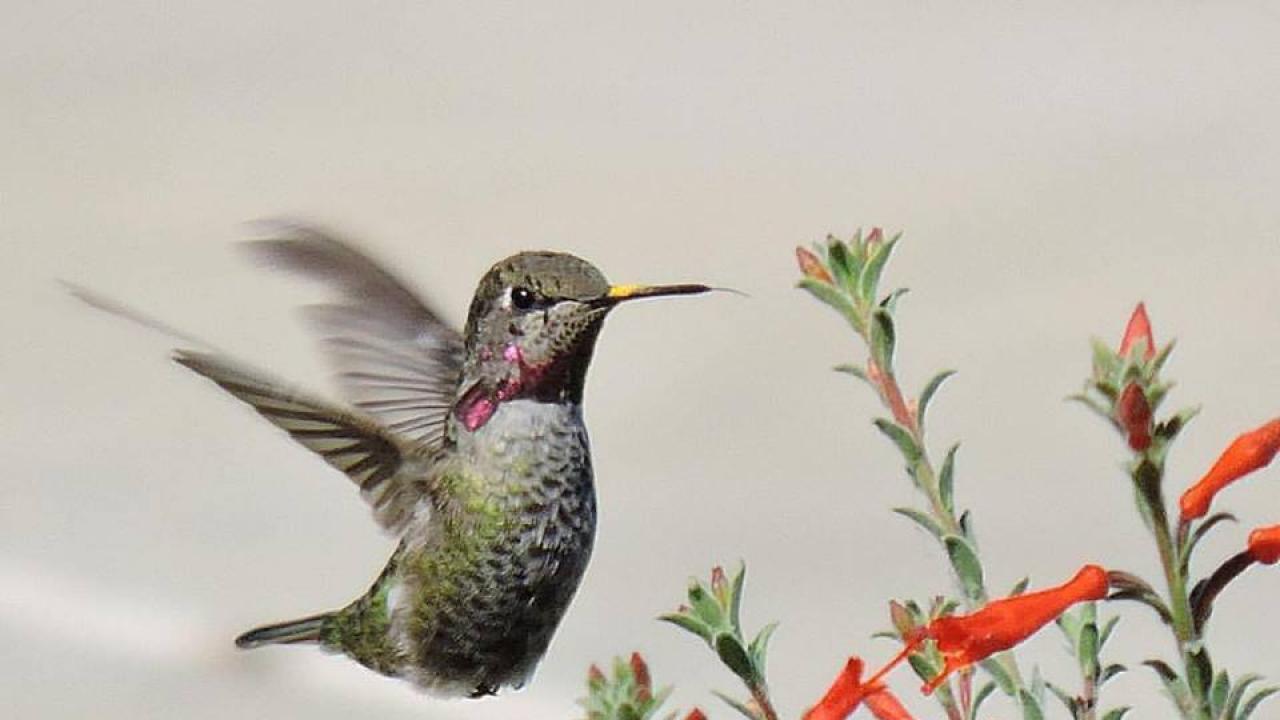 by Enrica Jiang, Communications Intern
How is it possible for an amateur photographer to take such detailed photos of the notoriously fast hummingbirds? UC Davis second-year veterinary medicine student Shakuntala (Shak) Makhijani has always loved nature and animals, but only recently has she started producing breathtaking photos of hummingbirds in their natural habitat at the UC Davis Hummingbird GATEway Garden.
"My grandma, who just turned 99, imparted her love for these sweet birds onto me," Makhijani recalls fondly. "We would bird watch at her home in France where I loved spotting her favorite little European robins. I am so grateful I can share my photography with her as well as our mutual love for birds ."
Makhijani's grandma, Nelly, not only encouraged her love of birds.
"As a kid I remember the feeling of awe I got when flipping through my grandma's scientific bird books. She is a large part of why I'm in vet school."
Makhijani is grateful for the peaceful refuge the Arboretum and Public Garden provides for her when classes and work at the  veterinary school become overwhelming. When she isn't documenting her bird watching, Makhijani  is also part of the small animal treatment crew at the vet school, but she takes every opportunity to escape outside and focus on nature.
"It may take a while to get a decent photograph of the speedy little birds," Makhijani admits. However I've learned that patience is key! I've been known to spend up to three hours just in the hummingbird garden. I love that it is right outside where I take my classes."
Originally from Washington D.C., seeing all the hummingbirds the west coast had to offer excites her.  All her time in the garden has taught her about hummingbird patterns and behaviors as well as which plants they love like California fuchsia and different types of Salvias. Although her photos may seem otherwise, Makhijani only started documenting her bird watching a year and a half ago with her trusty Nikon Coolpix P530.
"I'm keeping up with it because it's a really nice way to get away and spend some time with nature." Makhijani is planning on pursuing wildlife rehabilitation after graduation. Check out more beautiful photos of birds taken by Makhijani on her Flickr page, click here to view the photos.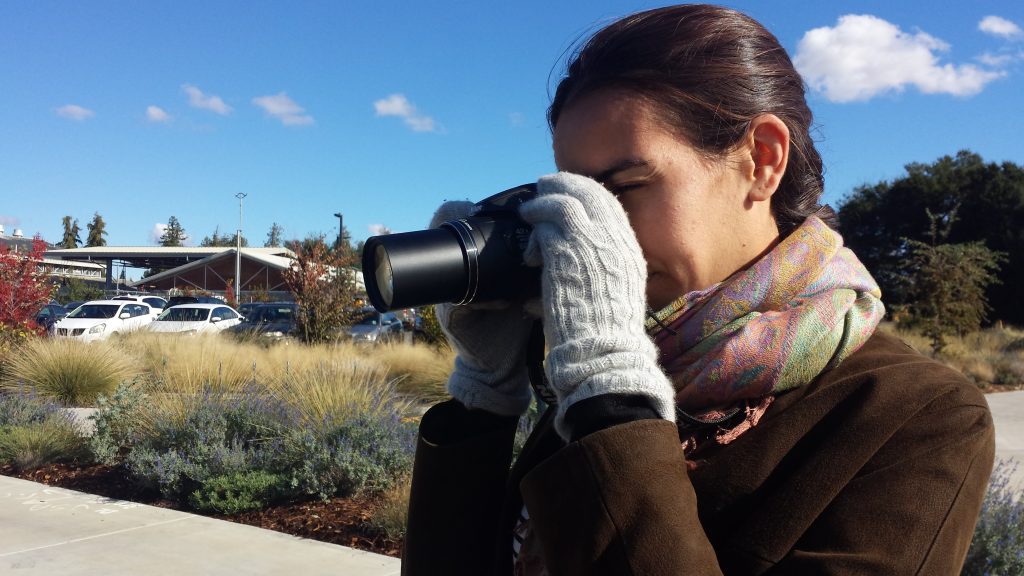 Category
Tags