Volunteer's Reflection on the Arboretum
Three years after retiring, I finally signed up to be a UC Davis Arboretum volunteer.  On our first day of training in January this year, we introduced ourselves.  Every person shared stories of tender connection to the arboretum; riding bikes with their kids; walking with family and friends; discovering new plants for their own gardens.  I didn't know these people. Yet, in the warmth welling in my stomach, I felt an immediate web of connection to them, wound with strands of love for our shared place.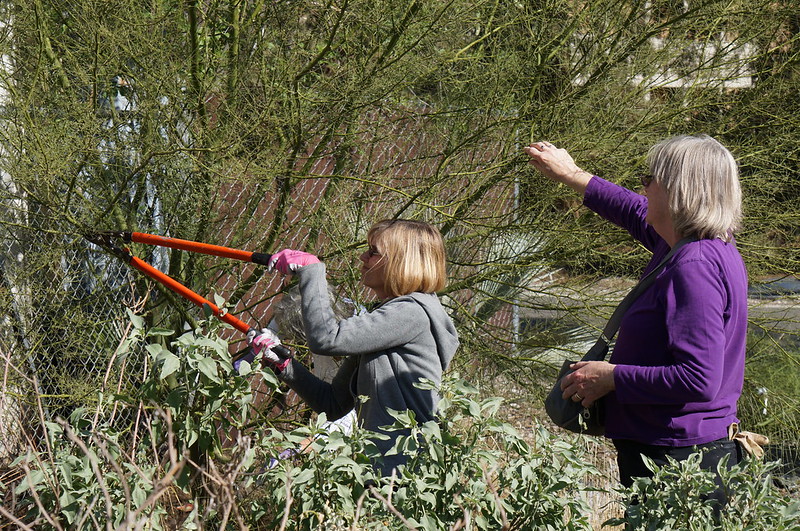 For one of our training sessions we learned to prune woody plants. I was excited to learn this skill, as my fear of harming a plant makes me a timid pruner.  Stacey, our teacher, demonstrated on an overgrown flannel bush that our group would later prune together.  Her technical knowledge and practical experience were impressive.  But most striking was how Stacey seemed to connect to the plant's spirit, past and future, as she explained where to make pruning cuts that would best support the plant.
Now, when I prune, I try to channel Stacy's reverence and optimism for each plant and imagine my plant's potential now and in years to come. 
Our last day of training was March 12.  As we had our closing circle, we learned that the volunteer program had just been suspended due to COVID.  So, I haven't been able to garden in the Arboretum. 
But, with the quarantine this spring, summer, fall and now winter, the Arboretum has been my constant connection to nature, when more wild places are out of reach. I have walked it with friends and family –and my special canine companion - savoring the feeling of normalcy, and talked about everything, as friendship has been so much more precious in this endless season of the pandemic.
So many times, I find myself pausing in pleasure. The brilliant flame trees with their rust red, three-sided pods, like mini paper lanterns.  The curmudgeonly turtles sunning on rocks. The blue heron at his familiar perch, with wings stretched out to dry.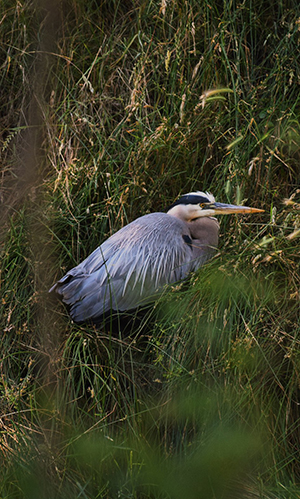 In the volunteer training, I also learned about the GATEways Project. It has guided the Arboretum and a network of campus-wide and related community projects over the last 10 years. It is fueled by collaboration between diverse academic departments – including in the arts, Arboretum staff and the community.
Central to this project is the creek's transformation from a stagnant waterway to the collection basin for all of the university's street drainage. And the creek now provides stunning wildlife habitat.  Another gem, is the Arboretum nursery which has matured over time to provide the campus grounds and the community and showcase a world-class collection of sustainable, drought tolerant plants that attract pollinators and other wildlife. And of course, there is the flourishing volunteer and leadership learning-by-doing programs for both community members and students.
Years ago, I would have told you that my favorite place was one that is remote and difficult to access. Sunning on a rock by a mountain lake in the Sierras.  Now, I feel blessed to find my favorite place, right at home, in the Arboretum. 
Primary Category