Pre-Conference Tours
Monday, 15 October 2018 to Saturday, 20 October 2018
Two sequential Pre-Conference Tours are being offered to allow for a range of schedules and budgets. Tours are only open to conference registrants and a partner or spouse. Please see the Conference event page for registration details. Both tours will depart from the Hyatt Place hotel on the UC Davis campus. Questions about the Post-Conference Tours should be directed to Abbey Hart at aghart@ucdavis.edu.
Sierra Nevada Tour
Schedule: 8 am, Monday, October 15 through 8 am, Friday, October 19
Tour Fee: $1170 (single occupancy), $790 (double occupancy). Fee includes lodging for four nights, breakfast and lunch for four days, and transportation by motor coach. Please note that dinners are on your own.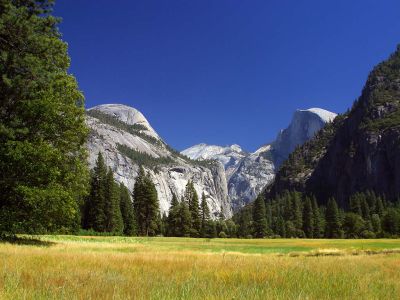 Tour Description: Join us for a four-day tour exploring some of California's great wild landscapes and oak habitats. Our journey will start in California's Central Valley with a visit to see fine examples of valley oak (Quercus lobata) in the riparian forest and then climb above the valley floor into the blue oak (Q. douglasii) savanna. Climbing higher, we'll catch the Q. chrysolepis and Notholithocarpus of the mixed-evergreen woodland in the rolling Sierra Nevada foothills. We will explore the world famous Yosemite Valley and Tioga Pass with its iconic vistas and species including Q. kelloggii, Q. vacciniifolia, Q. wislizeni, and of course the great Sequoiadendron giganteum. Next, we will journey beyond Yosemite to the Eastern Sierras and the White Mountains. There, we will see beautiful examples of wildland Q. kellogii, Q. ×morehus, and Chrysolepis sempervirens as well as impressive specimens of cultivated Q. agrifolia. We will explore the full range of highland conifer species including Pinus jeffreyi, Juniperus occidentalis, and Abies concolor, and hopefully catch the stunning fall color of Betulus and Populus. Finally, we will climb into the Ancient Bristlecone Pine Forest, habitat of the oldest known living non-clonal organisms, Pinus longaeva. Returning to Davis, this tour will have traversed some of the most iconic landscapes and plant communities of California.
Itinerary Notes: This tour starts and ends at the Hyatt Place hotel in Davis.
Tour Leaders: Stewart Winchester, Abbey Hart (see bios below)
---
North Coast Tour
Schedule: 8 am, Friday, October 19 through 8 pm, Saturday, October 20
Tour Fee: $250 (single occupancy), $180 (double occupancy). Fee includes lodging for 1 night, lunch on Friday, breakfast and lunch on Saturday, and transportation by large passenger van. Please note that dinners are on your own.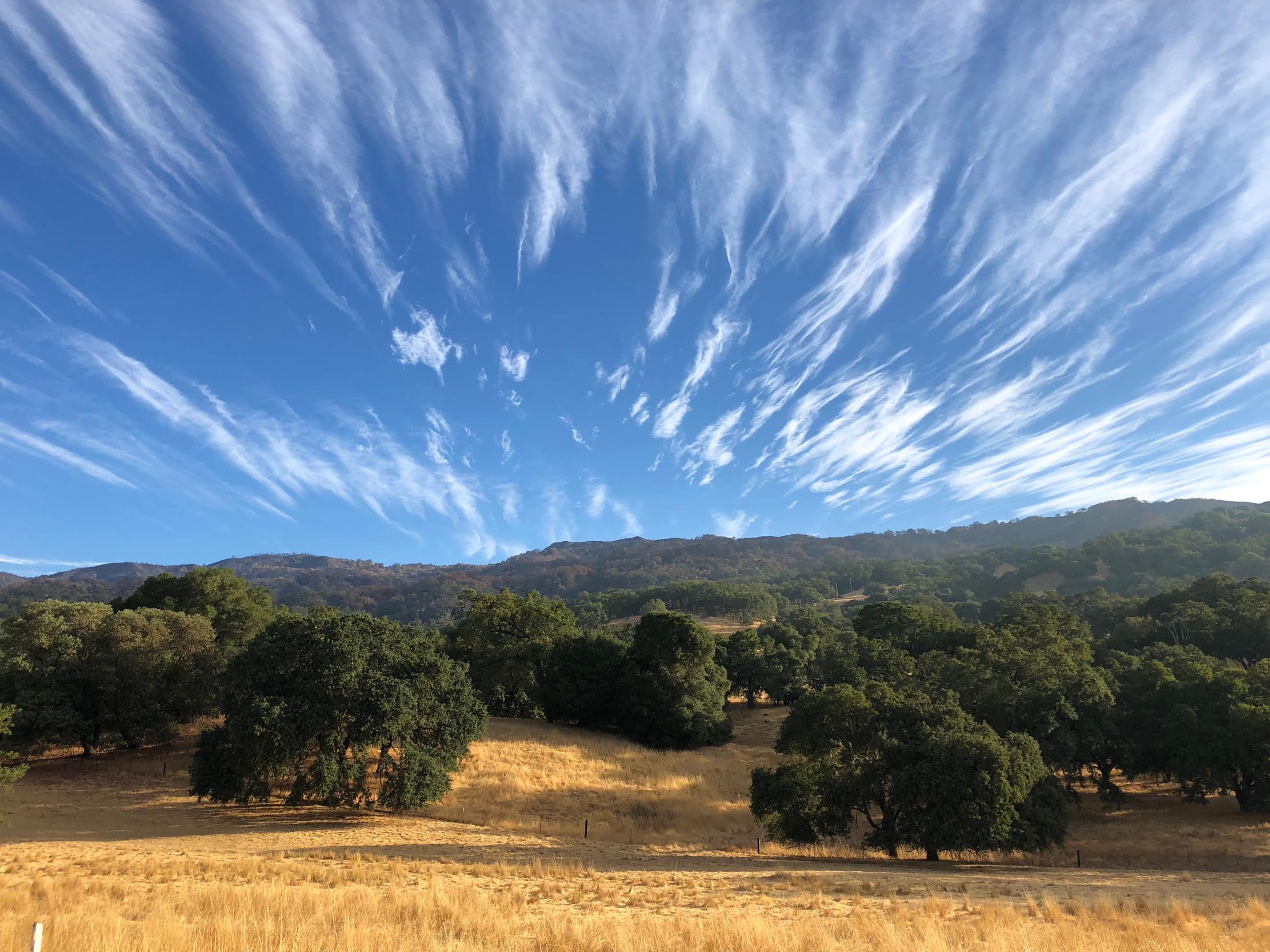 Tour Description: The North Coast Tour will visit the beautiful oak woodlands and savannas and mixed coniferous forests of the Russian River watershed to see scrub oaks, as well as blue, black and interior live oak (Quercus douglasii, Q. kellogii and Q. wislizeni). We will visit a grove of magnificent, enormous valley oaks (Q. lobata), including the national champion that stands 153 ft tall (46.6m). Our travels will take us to Sonoma County to see some of the iconic serpentine soils of California and the leather oaks (Q. durata) uniquely adapted to them. Adjacent to this archetypal habitat we will observe the important fire ecology of California's wild lands by walking among the regeneration of an oak woodland of California live oaks (Q. agrifolia) that burned last year. Finally, we will travel to the largest remaining old-growth coastal redwood forest in the world (Sequoia sempervirens). We will witness the tallest trees in the world as well as the tan oaks among them (Notholithocarpus densiflorus). 
Itinerary Notes: This tour starts and ends at the Hyatt Place hotel in Davis.
Tour Leaders: Stewart Winchester, Abbey Hart
Our leader Stew Winchester has decades of experience leading tours studying California's unique plant communities. He has been teaching field identification in Environmental Horticulture for 40+ years, currently at Merritt College in Oakland. He has been a landscape design consultant for two decades, specializing in Arboriculture, as well as a Wholesale Grower/Nursery consultant. He has been leading tours of the Western North American native habitats and species since 1982. A recent California transplant from New Orleans, Abbey Hart is the Nursery Special Projects Manager at the UC Davis Arboretum and Public Garden.
---
Accessibility Note: These tours will encounter rugged, off-trail terrain.