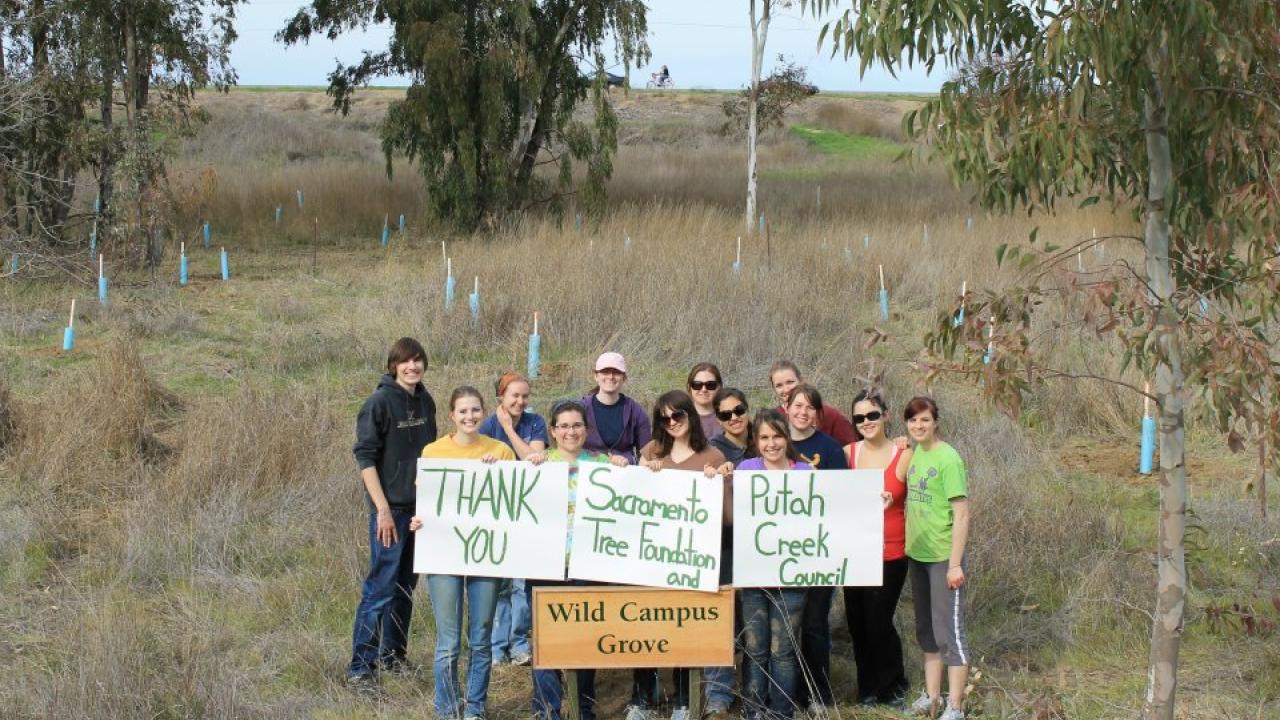 In the past few weeks the Putah Creek Riparian Reserve, has hosted two different service organizations interested in conservation and habitat restoration.
Wild Campus, a student group whose mission is to engage students and the community in the conservation of native wildlife, planted 100 oak trees amongst Eucalyptus trees slated for removal on the reserve. The area, now renamed Wild Campus Grove, will be cared for by the student group which received saplings from the Sacramento Tree Foundation.
Check out more photos from this event on their Facebook page.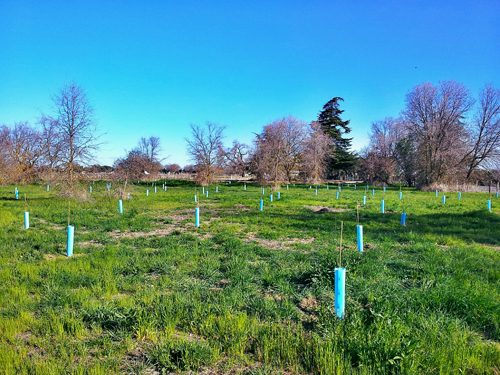 In addition, the Davis Chapter of the Society for Conservation Biology planted 300 oak trees on the Reserve in an area where there has been ongoing oak woodland habitat restoration near a popular trail head at the end of Hopkins road.
Both events are great examples of how the UC Davis Public Garden initiative teams collaborate with others to cost-effectively meet mutual goals for sustainability, outreach, education, and research.
The Putah Creek Riparian Reserve is a stream, riparian and grassland ecosystem managed for teaching, research, and wildlife and habitat protection. The Putah Creek Riparian Reserve is approximately 640 acres, along 5.5 miles of Putah Creek, on the UC Davis campus.
Category
Tags