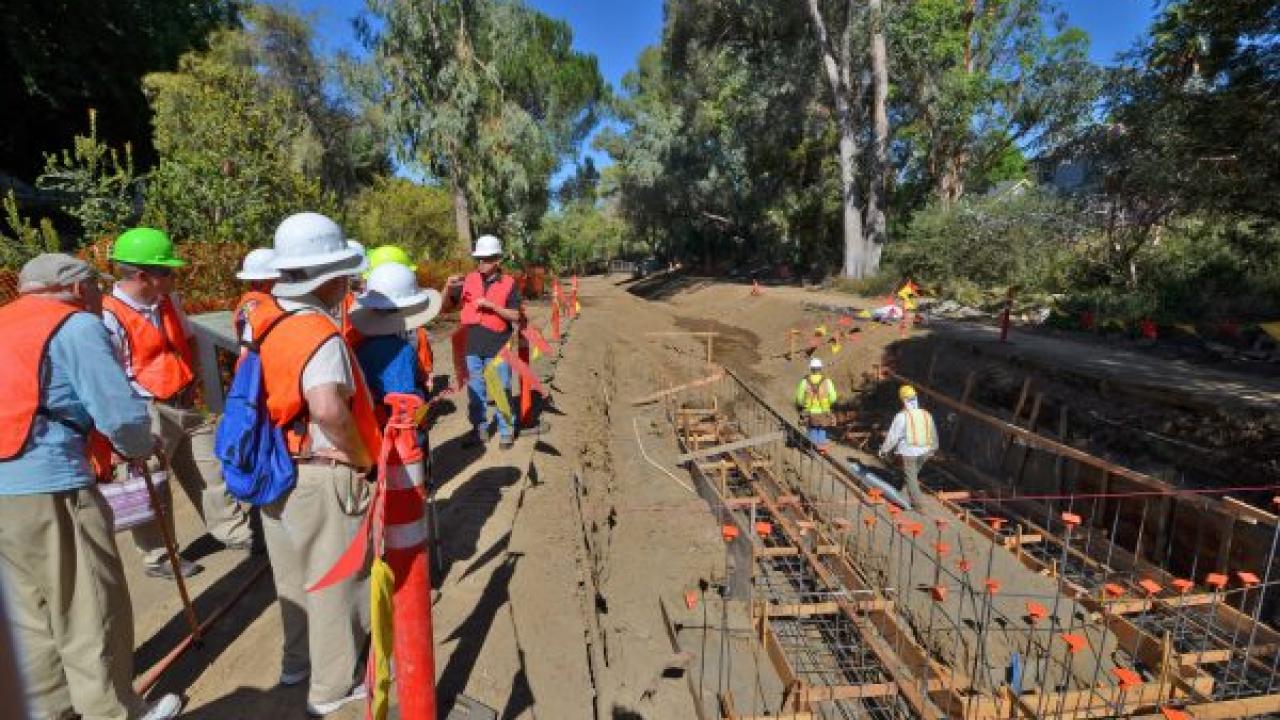 By Nina Suzuki, Waterway Steward
Shaping up
We have three updates for you on the Arboretum Waterway …
On the ground, you'll see that we poured a concrete splash pad at the far east end of the Waterway, construction on the first of five weirs in the phase one construction area has begun, and we hired two new Learning by Leading Waterway Stewardship student employees thanks to generous donations made last spring during our Waterway WOW! campaign.
Splash Pad Concrete Poured
Concrete Poured
The mechanics of how we are going to keep the water flowing in this part of the Waterway involve a pump and lots of pipes. In our 6.6.17 construction update we let you know that workers laid the pipes, we showed you the pump, now we present to you the splash pad! The water we pump from near Spafford Lake will be pumped all the way east and flow out here, at this splash pad, before recirculating once again. In order to prevent erosion, the bottom of the channel has been reinforced with a concrete. Don't worry, this will all be underwater when it's finished. But right now, you can see the river rock embedded concrete surrounding the "candy cane" pipe.
Weir creation begins
Contractors also poured the footings for the first of five weirs (low dams built across the water to raise the level of water upstream or regulate its flow) and are creating the concrete forms that will shape the wetland planting retaining walls. Each weir will have a wetland planting around it that filters water and concentrates the flow of water over the center of the weir. The walls of the planter will be underwater so all you will see are the beautiful plants! (SEE GRAPHIC for more details.)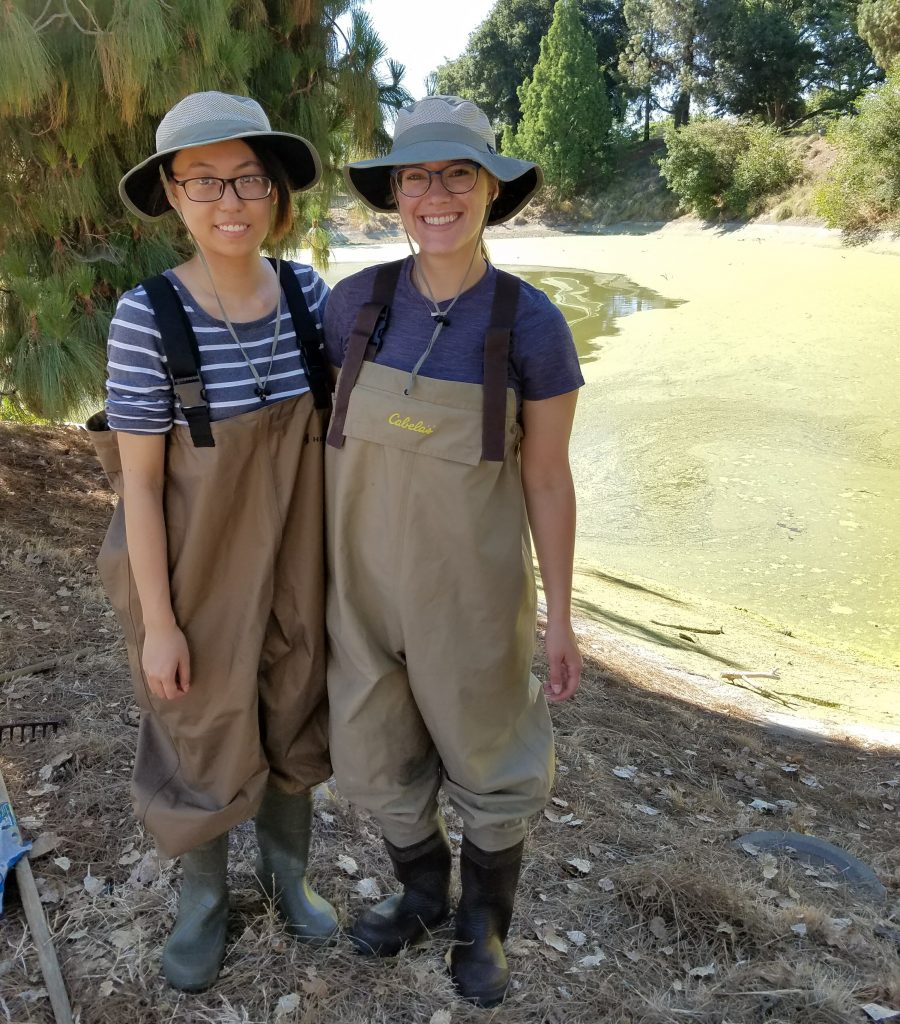 New Learning by Leading Co-Coordinators
We are excited to share that we have hired two UC Davis students as the Waterway Stewardship Learning by Leading Co-Coordinators: Tiffani To and Kendal Hicks. (READ MORE about our Learning by Leading program.)
Tiffani and Kendal will work with me this summer caring for the Arboretum Waterway and planning for the upcoming school year when they will recruit and lead a team of student interns. Together this team of talented students will be re-vegetating the waterway banks with thousands of plants that will hold the soil together, provide wildlife habitat and contribute to a beautiful riparian corridor. These positions were made possible by donations to the Waterway WOW! campaign this spring. Thank you!
New Co-Coordinators for the Waterway Learning by Leading Waterway Stewardship internship: Tiffani To and Kendal Hicks.
Category
Tags