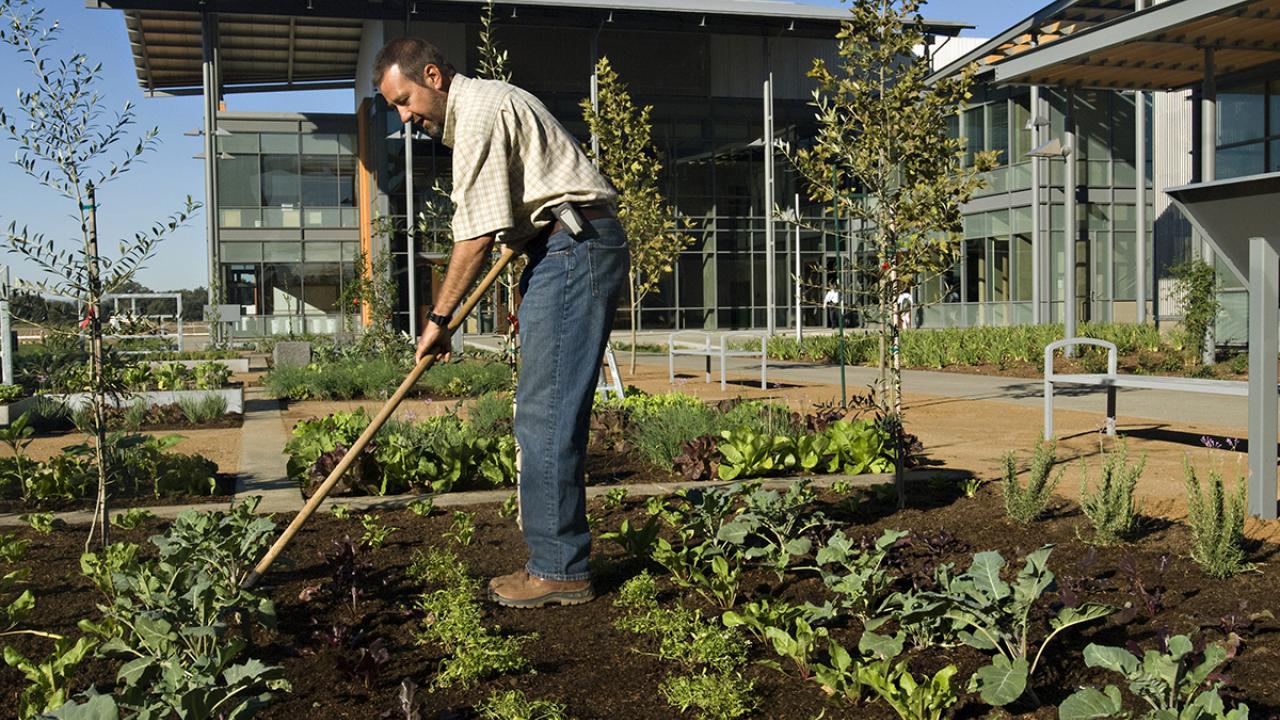 Cary Avery, Associate Director of Grounds and Landscape Services for the UC Davis Arboretum and Public Garden, was honored this past October by the Professional Grounds Management Society (PGMS) with their President's Award.
This honor is given to a member or members who have shown outstanding service and contributions to the Society. PGMS 2014-15 President John Burns recognized Cary's hard work planning and hosting the School of Grounds Management and Summer Conference that took place this past August on the UC Davis campus (learn more) .
With a focus on water conservation for landscapes and sports fields, Cary and his team provided attendees with top notch education sessions and exclusive behind the scenes tours. Cary was also commended for his dedication to the Society, particularly in regards to the Society's Landscape Management and Operations Accreditation program (learn more).
Congratulations Cary! If you weren't so modest I would have posted this sooner!
LEARN MORE:
Conference features campus water conservation expertise
4-out-of-4 star accreditation awarded to UC Davis landscape management operations
Category
Tags