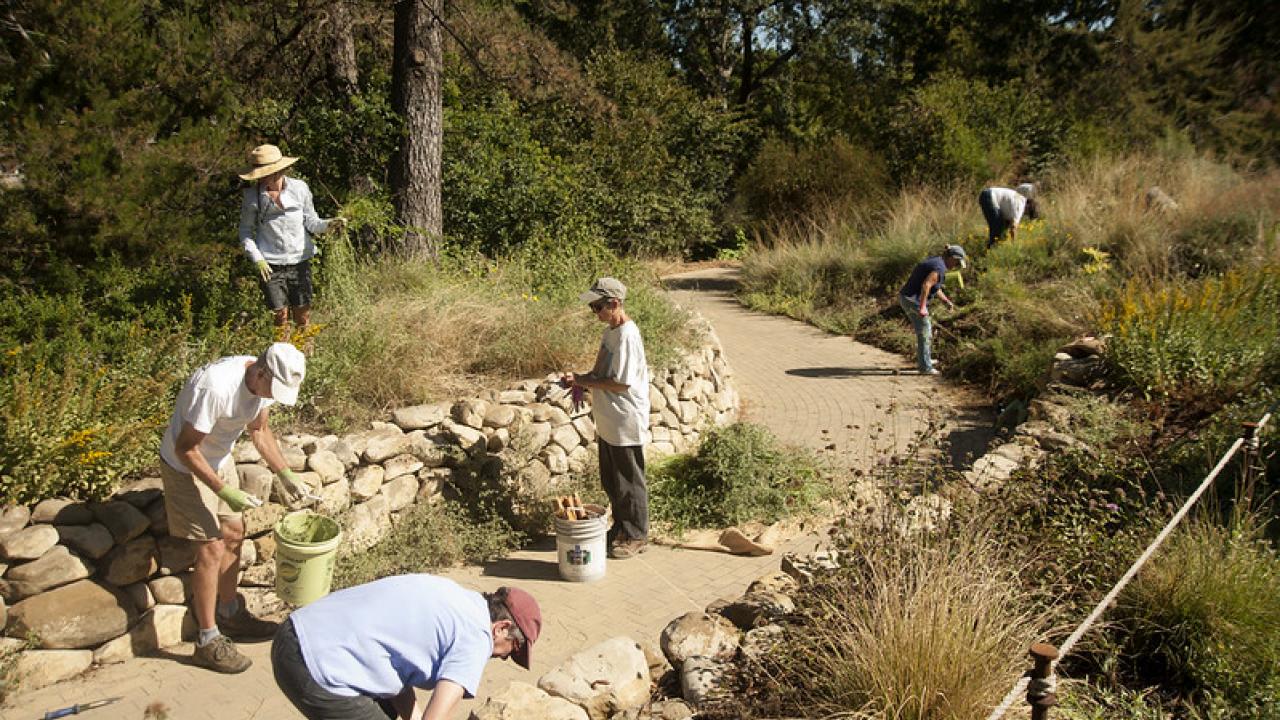 Beginning December 2, 2019, campus visitors to the Arboretum will encounter another, relatively small and short-term detour. Alternative paths and clear signage will make this re-route hassle-free.
Where is the detour?
The Mary Wattis Brown Garden of California Native Plants will be closed to pedestrian traffic during the winter 2019 timeframe. Garden pathways located between Lake Spafford and Arboretum Drive—near the Environmental Horticulture buildings, C.N. Gorman Museum (coming soon) and Wyatt Pavilion—will be closed to upgrade the aging pathways with brick pavers. The Arboretum entrance near Environmental Horticulture will have one of the paths converted into a staircase, while the other will be re-designed as a universally accessible ramp, allowing those with mobility issues to access the Arboretum.
The path closures will begin at Mrak Hall Drive and continue along the southeast side of Lake Spafford to the Wyatt Deck. Arboretum Drive just above the gardens will remain open as a detour as will the footbridge closest to Wyatt Deck.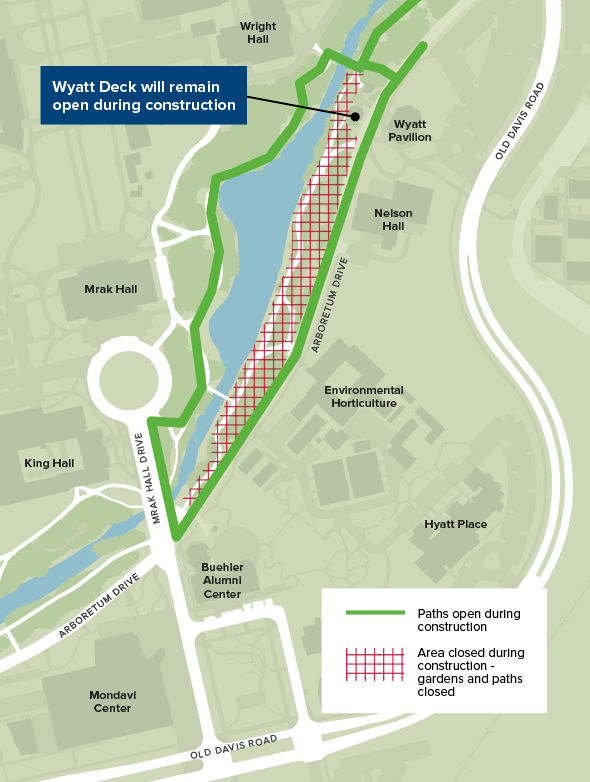 Making the pathway accessible
Sometimes called the "yellow brick road" by Arboretum and Public Garden staff, the upgraded path is part of a larger project to make a fully accessible trail, from the east end of the Arboretum GATEway Garden near the Davis Commons Shopping Center to Mrak Hall Drive. Once this section of path work is completed, only one more section near the Wyatt Deck will need to be upgraded to complete the accessible trail.
Construction is anticipated to take at least two months, though a rainy winter could mean delays.
We will continue to post updates about ongoing construction and detours on the Arboretum and Public Garden website.
Category
Tags