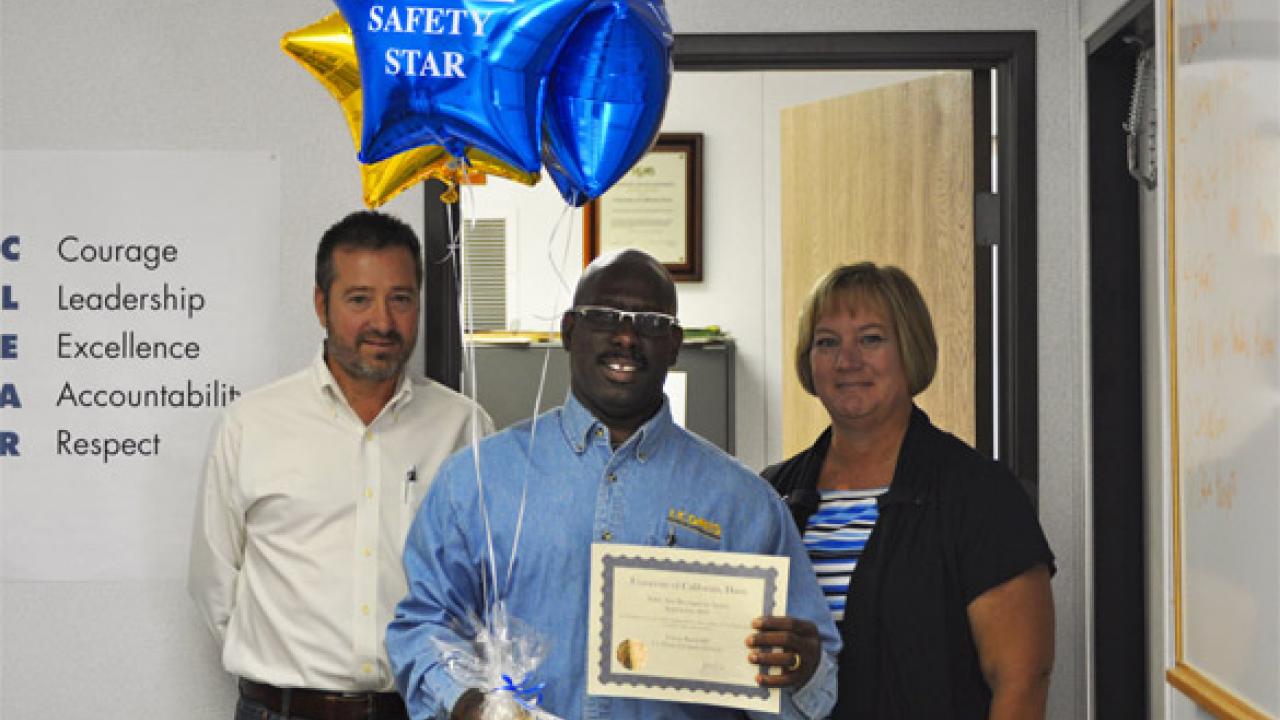 ARM employee Nelson Randolph is the winner of the first ever Safety Star award.  This award is bestowed to someone who, based on co-worker nomination, supports a strong safety culture and models the Principles of Safety.  Safety Services works with the winner's supervisor to coordinate a time to surprise the person with the award.
Nelson is responsible for safety programs for Grounds — primarily pertaining to roads — and his stellar service is also available to other departments on a recharge basis.
Many thanks to Nelson for his commitment to safety!
If you would like to nominate a co-worker for the Safety Star Award, more information will be available soon on the Safety Services website, or you can contact Aimee Pfohl at ajpfohl@ucdavis.edu.
Category
Tags