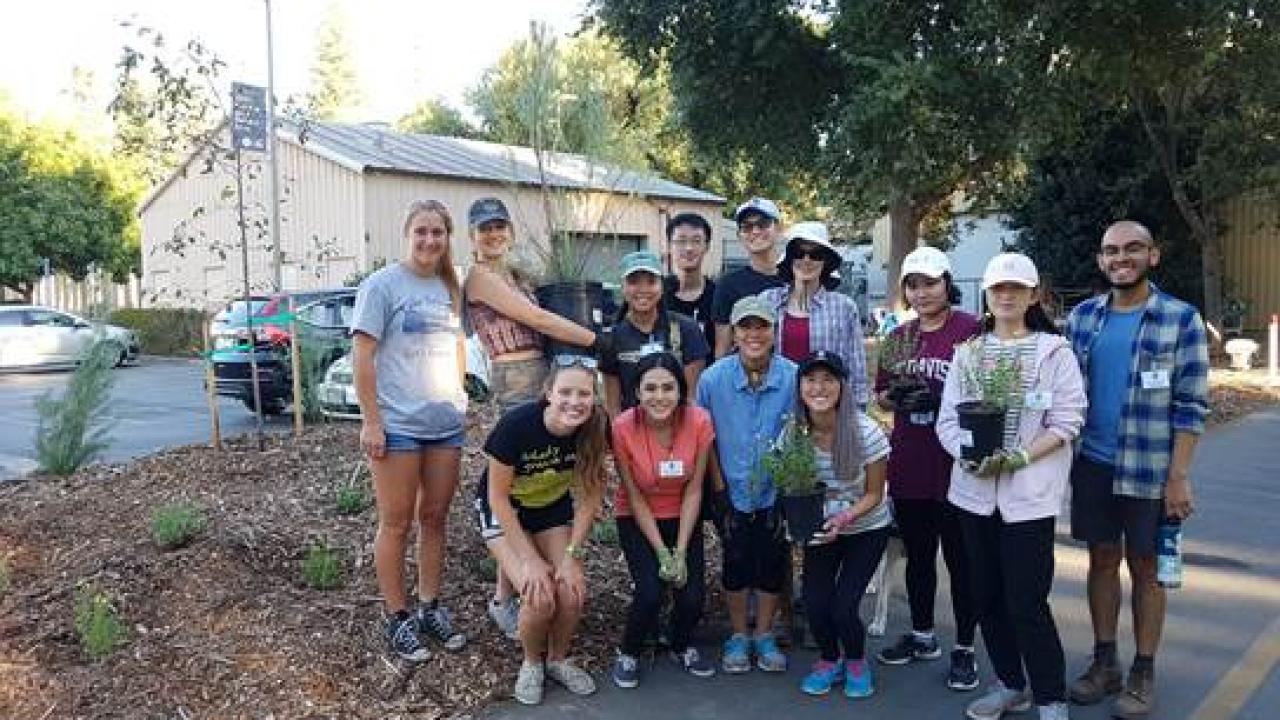 We are now accepting applications for the Learning by Leading Sustainable Horticulture 2018-2019 Internship!
Description:
This is a hands-on, full year internship, meeting on Tuesdays from 2-5 p.m. during fall quarter, then flexible meeting times in winter and spring.
Students collaborate to design and construct several gardens transforming the campus as part of the UC Davis GATEways Project.
Students will learn the essential skills for sustainable horticulture: how to design and install gardens and paths, plant and prune trees, design and construct irrigation, maintain gardens, and much more!

Students will become familiar with landscape plants, particularly native California and/or drought tolerant plants suited for our Central Valley region.

Students will practice collaboration and leadership skills.
If you are interested in learning more about our program before you apply, check out the Learning by Leading™ web page and the Sustainable Horticulture web page.
Application instructions:
To apply, please fill out this application and email to: rhdeering@ucdavis.edu
Please use this format for your email subject: First and Last name - LxL Hort Internship Application
Application Extended Deadline: Friday September 21 at midnight.
 
Category
Tags