Sustainable Horticulture
This is a hands-on, full-year internship meeting 3-5 hours each week for the entire school year. This internship will meet on Mondays from 2-5 p.m. starting Oct. 2, 2023 during the fall quarter. (Timing will be more flexible during winter and spring quarters.)
During this exciting program we will learn essential skills related to Sustainable Horticulture such as tree planting and pruning, garden design and installation, irrigation design and construction, path building, garden maintenance, and much more! Leadership and collaboration are also a big part of the program. We will be learning about many landscape plants, particularly native Californian and drought-tolerant plants from our Central Valley region.
Staff Mentor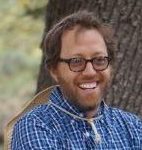 Ryan Deering
GATEways Horticulturist
Email
The internship is about converting our campus into a model for environmentally sustainable horticultural design. If you are a student who's interested in getting their hands dirty, thinking critically about eco-friendly landscaping, and enjoy working as a team, apply below! No experience in horticulture required, but is a plus!
Hands-on training includes irrigation design and installation, planting design, plant selection and installation, and long-term maintenance. Students will also be responsible for leading an independent project.
Quarters: Year Long—Fall through Spring
Schedule: 3 hours/week commitment for the entire school year.
Units: 1 unit/quarter