Two staff leaders from the Arboretum and Public Garden were honored on May 14, 2015 for their outstanding achievement in furthering equal opportunity and diversity objectives within the UC Davis community. The Soaring to New Heights Awards celebrate leaders whose work epitomizes the UC Davis Principles of Community.
---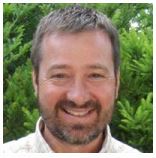 Cary Avery, Associate Director for our Grounds and Landscape Services division, received a Disability Awareness Award for his efforts to accommodate employees with injuries or disabilities. After working with Cary on multiple occasions, Fredna Karnegas manager from UC Davis Disability Management Services, nominated him for his willingness to make adjustments on behalf of his employees so they could remain in jobs they enjoyed. Cary is a 27-year-long employee at UC Davis who is widely recognized on campus as an exceptional supervisor and mentor.
---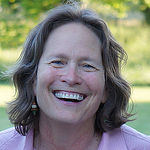 Elaine Fingerett, Academic Coordinator, received an Individual Award for creating an inclusive, welcoming campus environment through the UC Davis GATEways Initiative's free public programs. These programs draw thousands of non-traditional learners to campus where they can engage with the rich academic resources of UC Davis while celebrating the nature and culture of Arboretum collections and learning landscapes.
Beyond academic partnerships, Elaine also supervises 12 student interns, the Arboretum Ambassadors, through our Learning by Leading Initiative. She trains students in leadership, multiculturalism, and environmental education, and mentors them to develop team-based projects that celebrate the geographical and cultural diversity of the plant collections. Elaine's tireless work ethic and passion have resulted in a legacy of unique educational offerings that inspire and invite future generations of learners to connect with UC Davis.
---
Congratulations to Cary and Elaine on these well-deserved honors!
Category
Tags