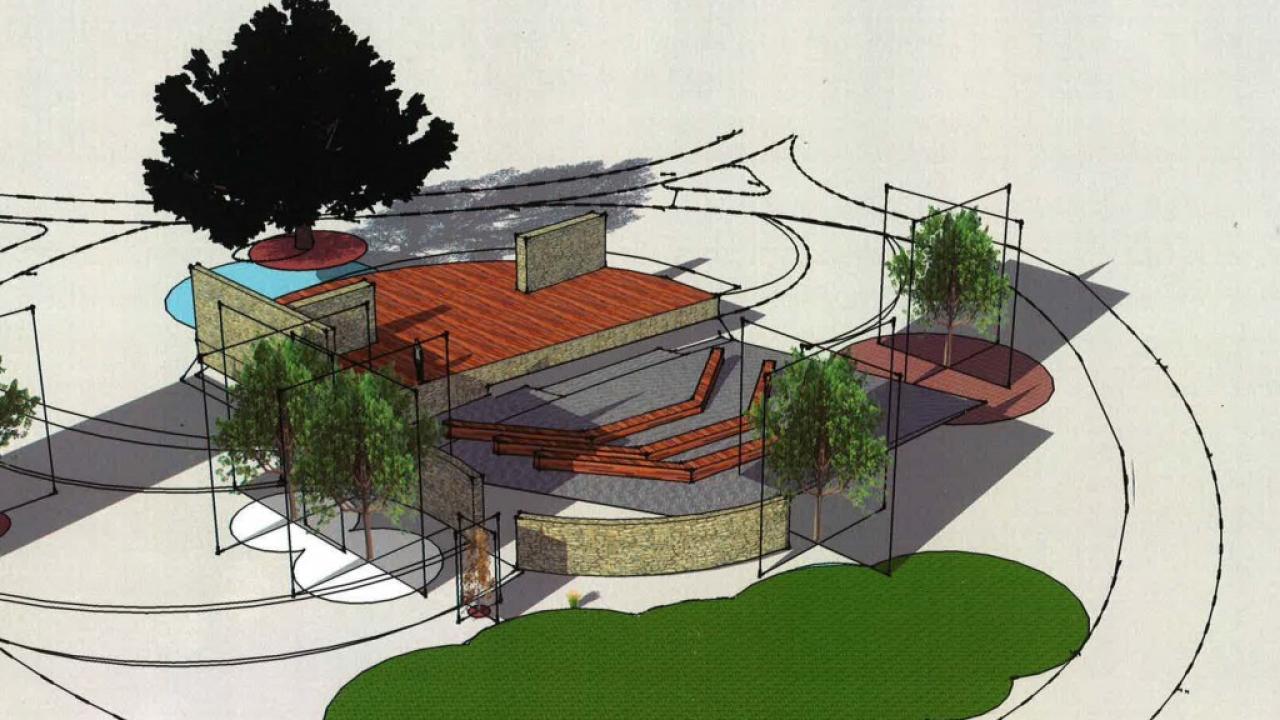 Whenever possible Arboretum and Public Garden staff collaborate with a wide range of professors across campus to incorporate our outdoor spaces into student learning.  Some of the projects use our campus grounds for creating and displaying their artistic works (READ MORE), others are timed so students can participate in campus design and construction projects (SEE MORE), and many classes take advantage of the diversity of flora in our landscapes to learn about plant taxonomy, horticulture, and plant sciences. We also enjoy having the opportunity to involve students in concepts for yet-to-be-designed spaces like an amphitheater planned for the Arboretum's west end.
A large construction project currently underway in the campus's health sciences district (READ MORE) includes a new veterinary medicine student services center, additional parking, an events lawn, and native plant meadow that also serves as a stormwater retention basin. An amphitheater is planned just below the native plant meadow, and, as of right now, only the preliminary grading is in place.
Students enrolled in Lecturers Haven Kiers and Keith Wilson's Landscape Architecture 160, a design and build studio class, were asked to design the amphitheater based on several technical parameters and planned site functions. Below is a photo gallery of the concepts they created. Should we move forward with creating this amenity, their ideas will become part of our design process.
Thank you to Haven and Keith for offering their students this unique learning opportunity and to all the students for their incredible ideas and amazing creativity!
Category
Tags