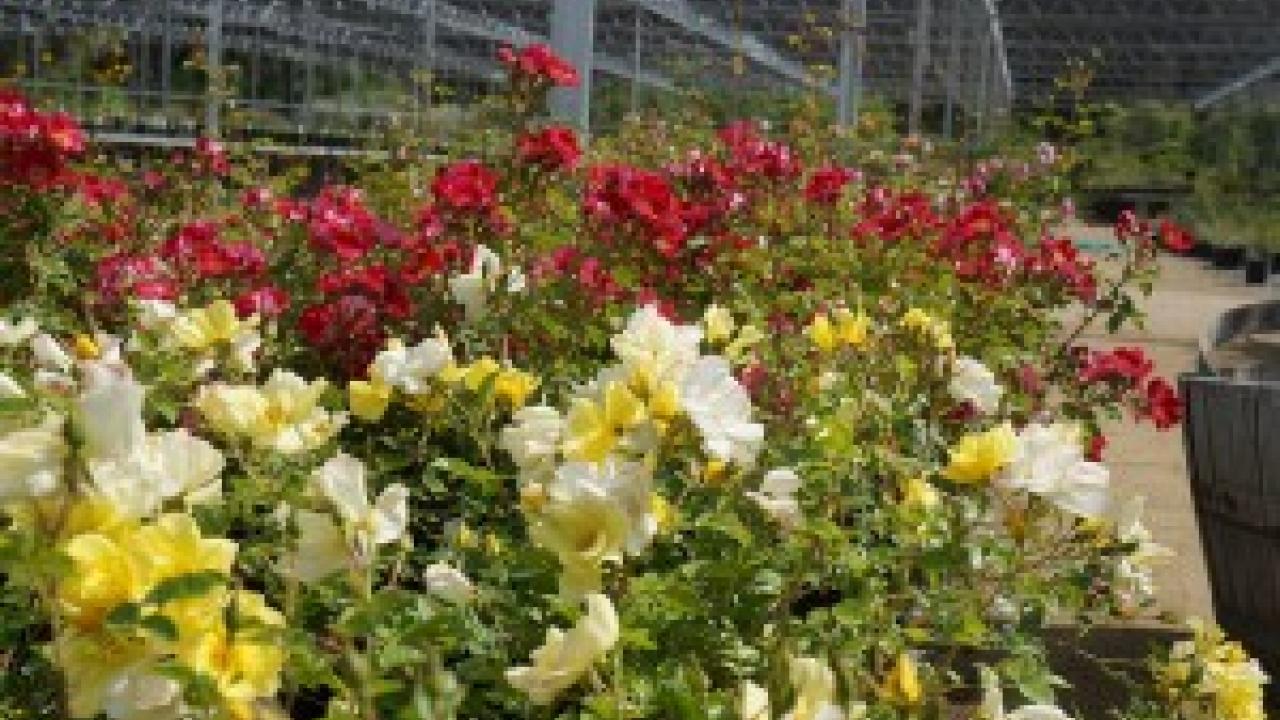 Many of the roses that were featured at the California Center for Urban Horticulture's "Rose Weekend" event will be on sale at our plant sale clearance event Saturday, May 16 from 9 a.m. – 1 p.m.
Roses will be priced at one for $16 and two for $25 plus an additional 20% off for non-members or 30% off for members of the Friends of the UC Davis Arboretum and Public Garden. Learn more about becoming a member.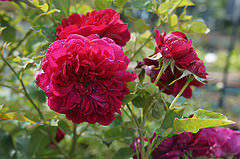 Taylor Lewis, nursery manager for the UC Davis Arboretum and Public Garden, suggests that it is possible to train your roses to be more drought tolerant. His experience with roses and similar types of perennials and shrubs is that taking the time to keep them pruned back during their first summer pays dividends in water savings in the long term.
"Obviously you want roses from your rose bush, but if you want it to get used to receiving less water while it gets established, keep it pruned back this summer," explains Lewis. "That will signal the roots to expand and explore the soil. Then, when you do water it, water it slowly and deeply. You'll thank me later!"
To find out what plants, including these roses, we'll have at this sale, check out our inventory.
Category
Tags