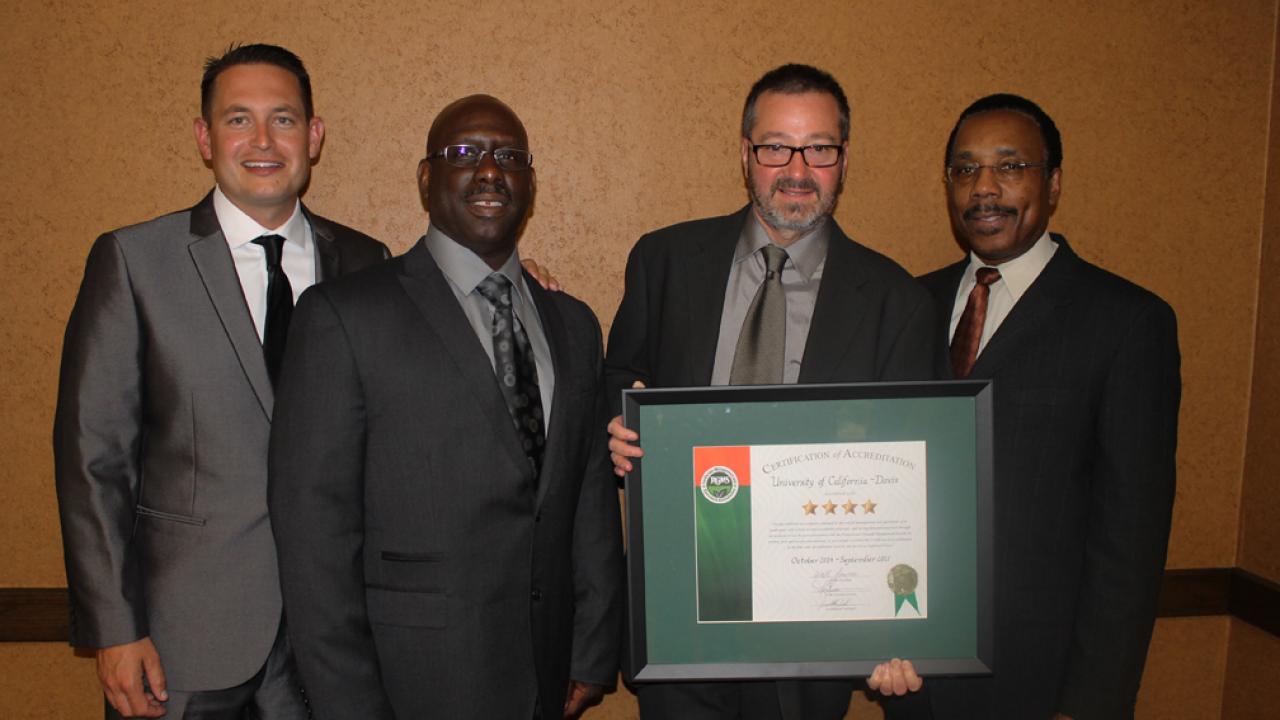 The UC Davis Arboretum and Public Garden's Grounds and Landscape Services team was featured in the March/April 2015 issue of Facilities Manager magazine's "Advancing Sustainability" issue.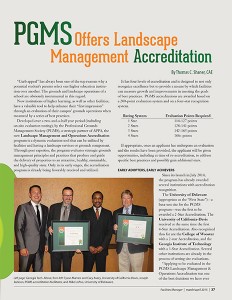 The article, entitled "PGMS Offers Landscape Management Accreditation," highlights our team's recent 4-out-of-4 star accreditation by the Professional Grounds Management Society, more about the accreditation requirements, and why it is an important part of evaluating an organizations best practices.
"We're proud to have been an early adopter of this accreditation program and promoting its value to other colleges and universities," states Cary Avery, associate director of grounds and landscape services for the UC Davis Arboretum and Public Garden.
Category
Tags