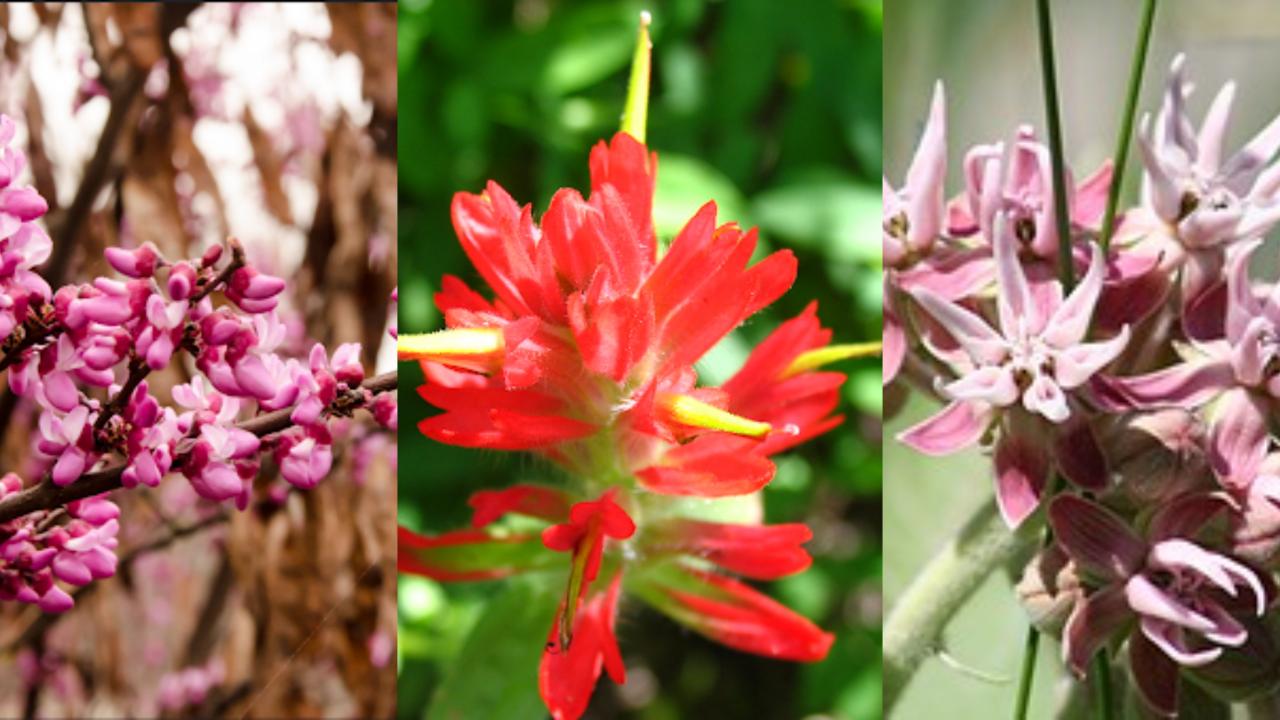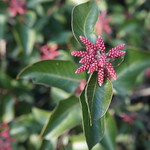 Which California native plant won this year?
Click here to scroll through the how these California native plants matched up against each other in our first-ever May Madness tournament where the public decided, in a social media match up, which plant won! The result may surprise you!
---
About "May Madness"
Spring has sprung in California! And although most sporting events are currently on hold, that doesn't mean you still can't bet on your favorite players — in this case, your favorite California native plants! This spring, the Arboretum and Public Garden is introducing May Madness! It's a showdown of all our favorite California native plants, many of which you can find all through campus. 
Throughout the month of May, we hope you will virtually vote on your favorite California native plant via Facebook or Instagram. Along the way, learn more about the various native plants and consider including them in your own yards. 
How to Participate
Fill out your bracket now until May 1 (download available below)
Vote on your favorites on Facebook and Instagram on multiple days throughout the month of May. You can also revisit this page for updated voting specifics in the future. Let others know about the contest by posting your bracket on Facebook and tagging us (@UCDavisArboretum).
Throughout the month of May
Vote on your favorites on Facebook and Instagram; the match ups will appear on select days throughout the month of May. You can also revisit this page for updated voting specifics in the future. 
Although we appreciate all of our natives in the Arboretum, in the end, there will be one winner.
Follow us on Instagram @ucdavis_arboretum and on Facebook HERE to stay up to date on the winning flower! 
See you at the polls! Let the May Madness begin!
Download the May Madness bracket HERE and check out an updated version of the bracket HERE.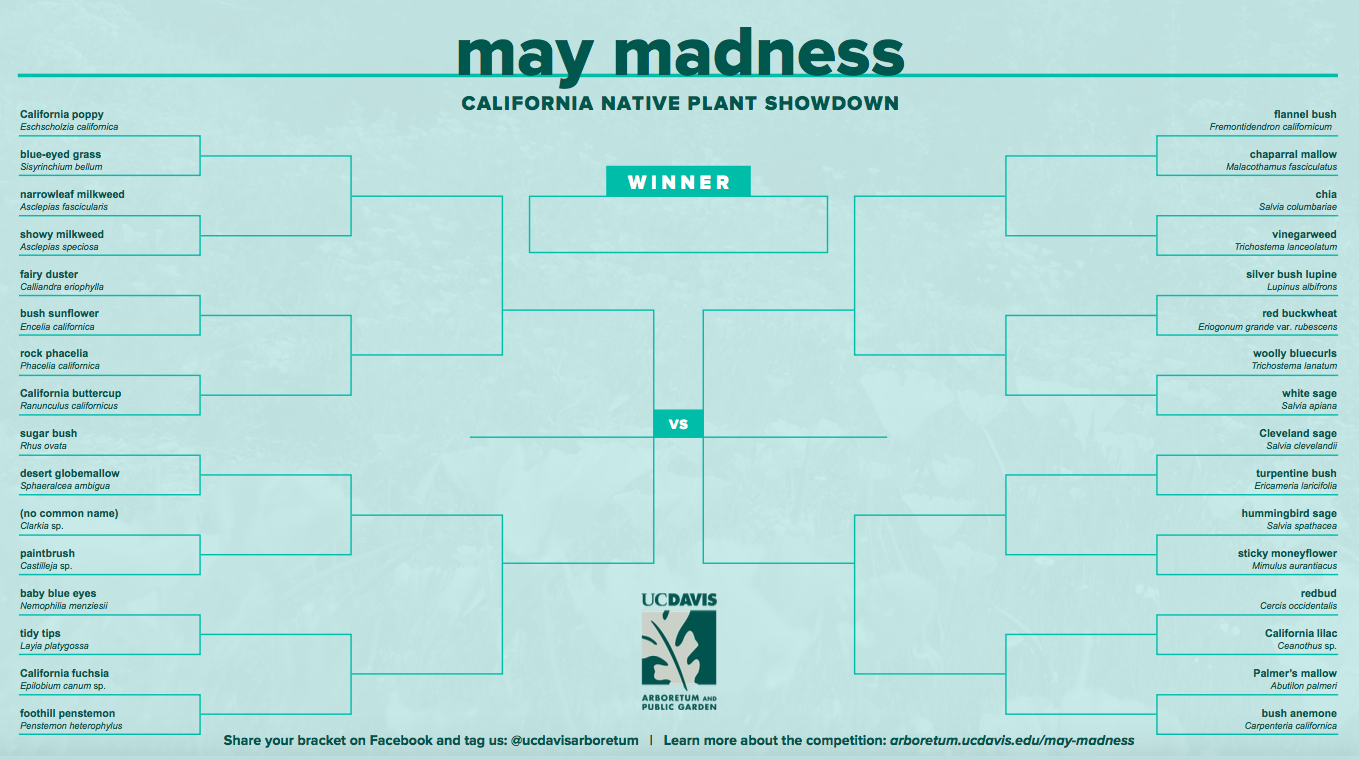 Learn more about the
California natives that made it to this year's showdown!
California poppy

Eschscholzia californica

A vibrant orange beauty ready to star in any social media post. This poppy is excited to steal your heart and finish on top.

blue-eyed grass

Sisyrinchium bellum

Blue-eyed grass is a mysterious gem that is surely one of the underdogs in this battle. However, the calming purple petals will lull the competition, bringing a swift victory. 




narrowleaf milkweed

Asclepias fascicularis

Small, petite bunches of joy! Don't count the narrowleaf milkweed out though, each flower is ready to fight its way to the top. 




showy milkweed

Asclepias speciosa

Showy milkweed was one of the first flowers to receive a callback. A true master of its craft, this milkweed loves to be the center of attention and can not stand flowers getting in its way. Showy milkweed is ready to outshine the competition. 

fairy duster

Calliandra eriophylla

One of Tinkerbell's favorite flowers! Long, red, wispy petals, fairy duster brings magic wherever it goes. Fairy duster will put a spell on you in order to be victorious.

bush sunflower

Encelia californica

Classics never get old. Bush sunflower will charm you with its nostalgia, bringing you back to simpler days. 

rock phacelia

Phacelia californica

Rock phacelia is by far one of the most unique flowers to debut on Flower showdown. It hopes to steal this round with its individuality. 

California buttercup

Ranunculus californicus

California buttercup will cure any sweet tooth with her pure nature. So sweet, Willy Wonka planted the buttercup in his garden. California buttercup is ready to give what it takes to win. 


 



sugar bush

Rhus ovata

Look close or else you might miss the extravagance of this flower. This tiny beauty is equipped with a fiery passion to face all its competitors head on. 

desert globemallow

Sphaeralcea ambigua

Desert globemallow will burn down the competition with its fiery, orange flare. Its vibrant color will definitely win your vote.

Clarkia sp.
Elegant! Clarkia sp. dazzles audiences. Although it is no 24 carat diamond, it is hoping to win your vote with some 24 carat magic. 

paintbrush 

Castilleja sp.

Paintbrush is no Picasso, but its interesting coats of color will not disappoint. Put your aprons on to avoid the splatter! Paintbrush will defeat all the tacky flowers.

baby blue eyes

Nemophila menziesii

What can I say except stunning? Truly stunning. Its sheer beauty will force voters to choose baby blue eyes as the victor.

tidy tips

Layia platyglossa 

A true neat freak, tidy tips' yellow and white coloration is perfectly organized. Tidy tips will sort out the competition. 

California fuchsia 

Epilobium canum sp.

A simple soul. California fuchsia hopes to bring you back to your roots with some smooth jazz and relaxation.

Photo: Saxon Holt

foothill penstemon

Penstemon heterophyllus

Purple people eater! Foothill penstemon will fly its way to the top, devouring its competition each step of the way. 

bush anemone

Carpenteria californica

Bush anemone is like the white clouds on a warm summer day. The gorgeous flowers flout as if they are only carried by the air. Don't get too lost daydreaming. Bush anemone will storm and rain the competition away. 

Palmer's mallow

Abutilon palmeri

Shy and cozy. Palmer's mallow is ready to curl up with you by the fire and while drinking hot coco. Its cuddly demeanor will sooth the competition into a slumber.   

California lilac 

Ceanothus sp.

Can't stop the feeling! Dance, dance, dancing its way to the top, California lilac hopes to in with its sunshine in its pocket.

redbud

Cercis occidentalis

Redbud is ready to represent the trees in this competition. The striking pink color will blast redbud into the next round. 

sticky monkeyflower

Mimulus aurantiacus

A comedian this flower is. Want to flop sticky monkeyflower does not. Monkeyflower wants to book the gig and win with laughs, it does. 

hummingbird sage

Salvia spathacea

A true hummingbird magnet. Its sweet nectar draws everyone in. Hummingbird sage is hoping that because it can attract all the hummingbirds, it can attract your vote.

turpentine bush

Ericameria laricifolia

Wild and crazy guys! Never expect the same fight from these flowers. They will always keep you on your toes. Turpentine's spontaneity will leave the competition defenseless.

Cleveland sage

Salvia clevelandii

If plants could make it into the rock and roll hall of fame, Cleveland sage would definitely be inducted. Cleveland sage is relying on Brown's fans to cast their vote, so it can win.

white sage

Salvia apiana

It's beginning to look like Christmas! The soft white of the White sage creates the illusion of a fresh blanket of snow. Competitors better not come close though, its cold chill will freeze the competition away.

woolly bluecurls Trichostema lanatum

Release your anxieties and worries. Looking at woolly bluecurls is better than yoga. Its calm energies relax other flowers, paving the way for its victory.

red buckwheat

Eriogonum grande var. Rubescens

Pink color everywhere? So what? Red buckwheat is the rockstar. It is ready to use its rock moves to outstage the competition.

Silver bush lupine

Lupinus albifrons

This lupine is better than any werewolf you will see from a teen romance novel. Silver bush lupine doesn't need any pack and prefers to work alone. Its cutthroat mentality will make it the alpha.

vinegarweed

Trichostema lanceolatum

What is that smell? Vinegarweed rightfully deserves the name vinegar because of its pungent odor. It will use this to its advantage. The strong aroma chases away any rival flower looking for victory.

chia

Salvia columbariae

Ch-Ch-Ch-Chia! Its catchy jingle will stay in your head all day and will only go away once you vote for chia to win.

flannel bush

Fremontidendron californicum

The large, sunshine like flowers draw everyone in. Don't come too close! The plant can cause irritation which is exactly how Flannel bush plans to outcompete its competitors. Rival flowers have no choice but to stay away. 

chaparral mallow

Malacothamnus fasciculatus

A princess's dream flower! The beautiful pink blossoms will match any royal dress. By being the perfect accessory, chaparral mallow wishes that it can take her rightful place on the championship throne. 
Category
Tags